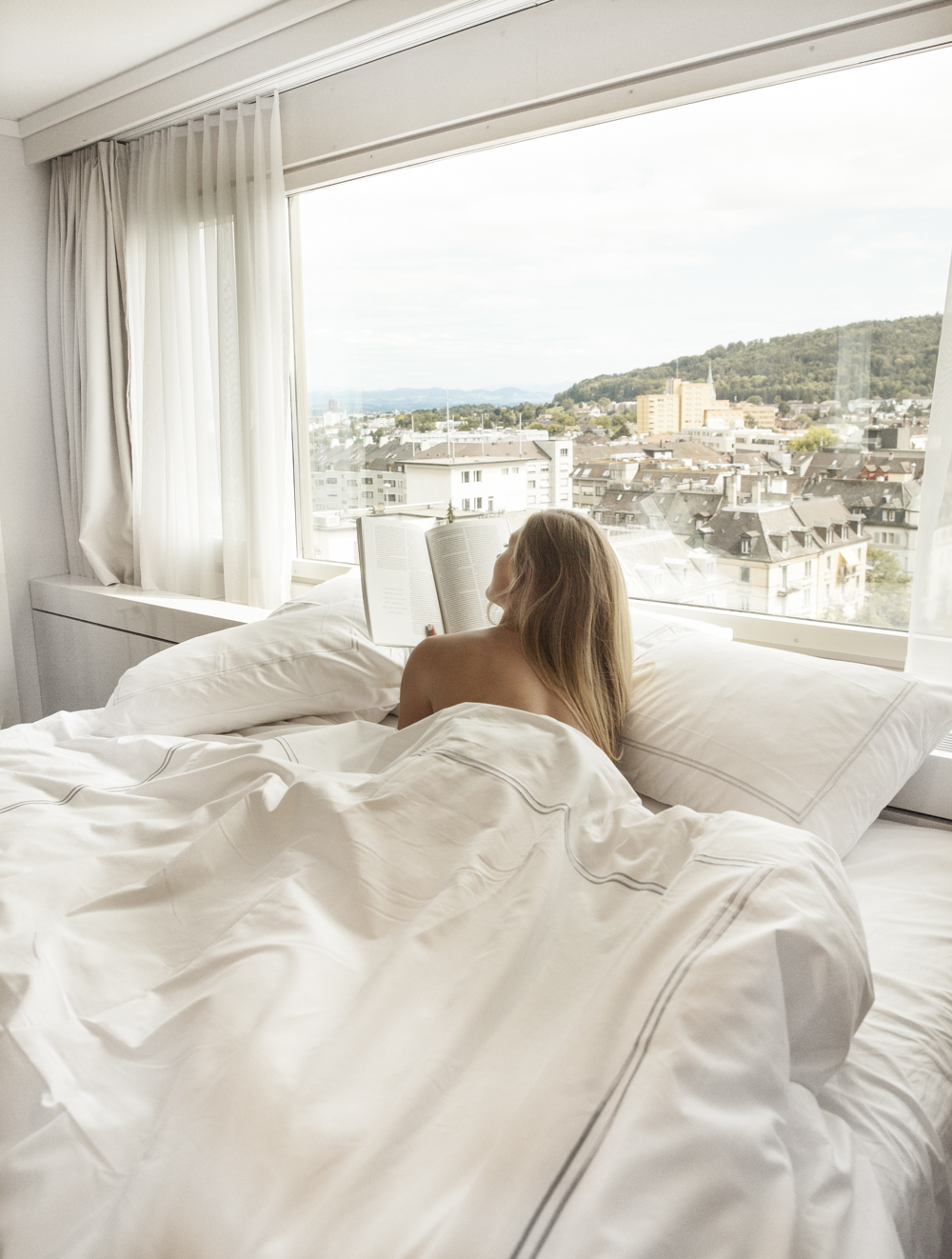 A d v e r t i s e m e n t | Zürich is only a 30-minutes flight away from Munich and I was happy to work with the @swissotel (Website here) for two days and enjoy their new Vitality programme which will be standart in a few years in every Swissotel around the globe. The Swissotel Zürich has 31 floors and overlooks the city. If you wanna know more about what we did in an atelier, swimming with views over Zurich or how to do sage butter, make sure to 'READ MORE'.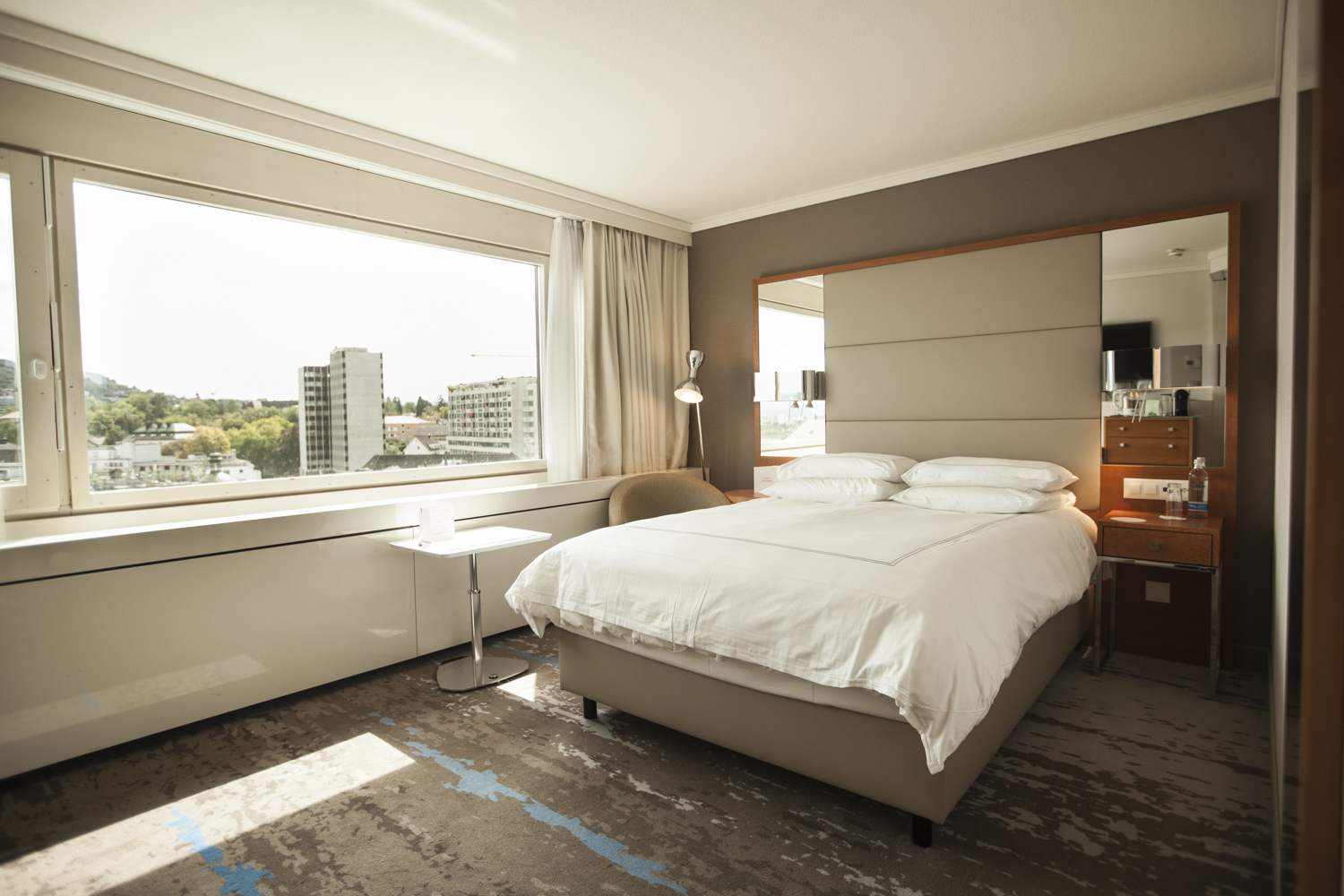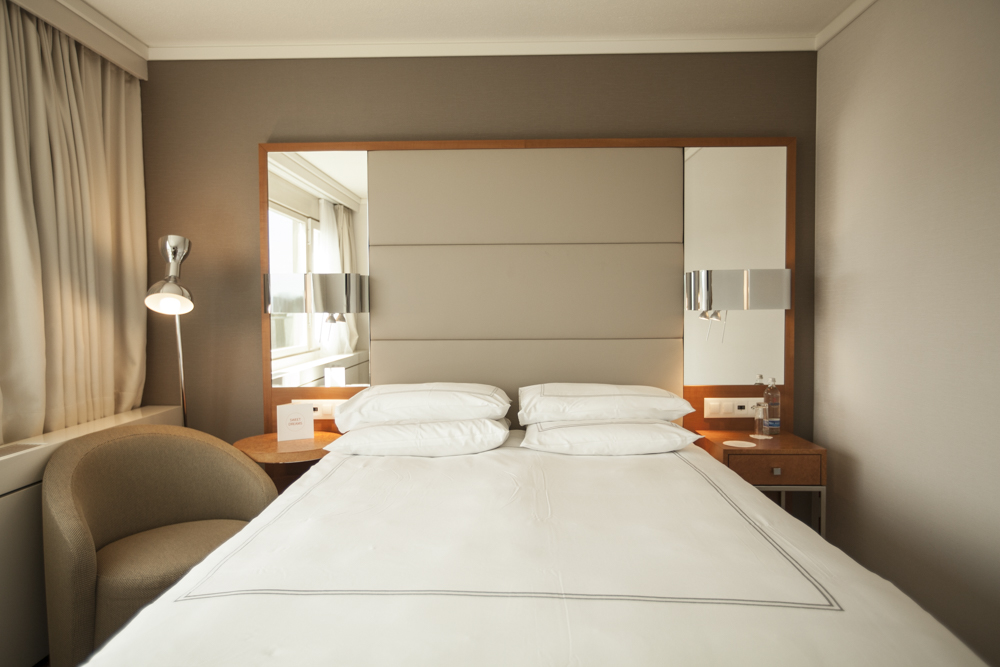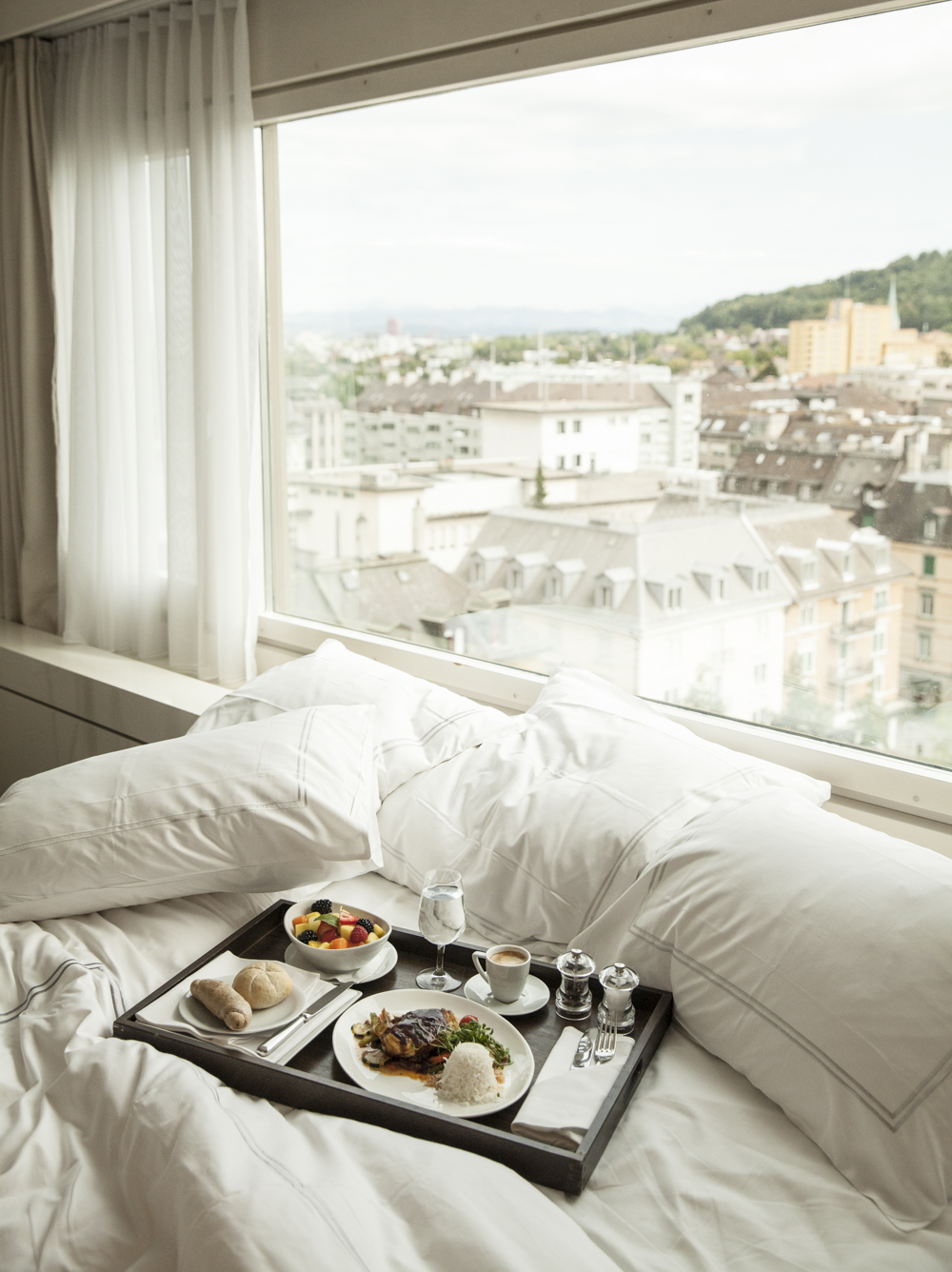 T H E  R O O M
I have this thing with sky scrapers – I mean look at that view! My room was on the 16th floor and I loved overlooking the city from my bed. It was well equipped, had a rain shower and a huuuge bed. As you can tell from the photos, I may have or may have not moved the bed to the window 😉 I have to say that the employees at the reception were super young and a bit confused by our questions or when the room key wasn't working – but I think you can work on that, can't you. I was lucky to enjoy room service after my arrival (flight got cancelled and I arrived three hours too late) and they were super fast and it was delicious! After that I explored the swimming pool which has a 180° view over whole Zurich which you can see in the following photos. They played very nice music there and it was super relaxing. They also have a spa and fitness area.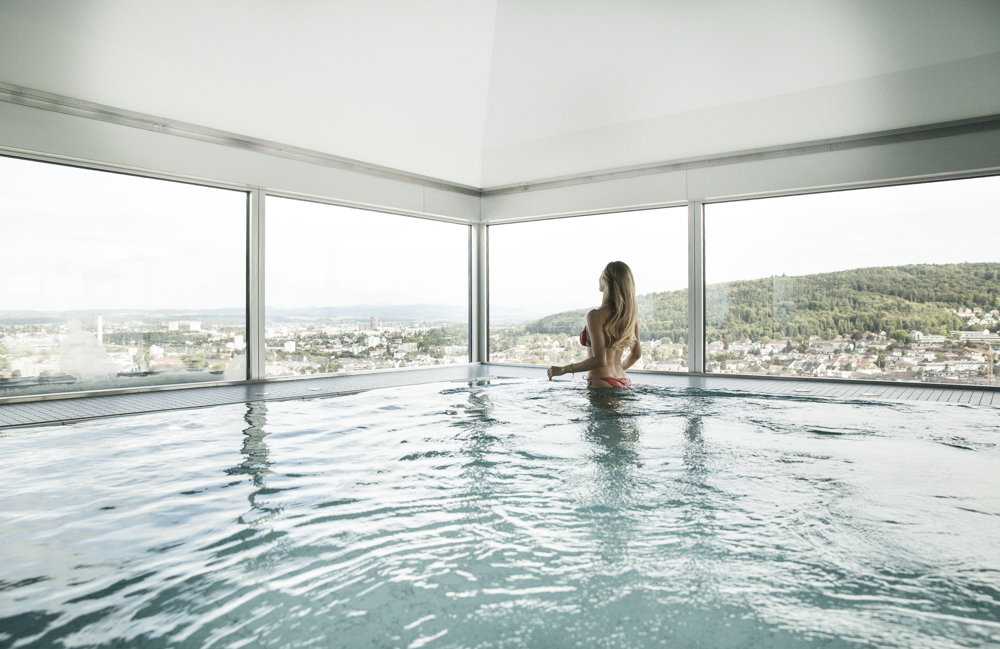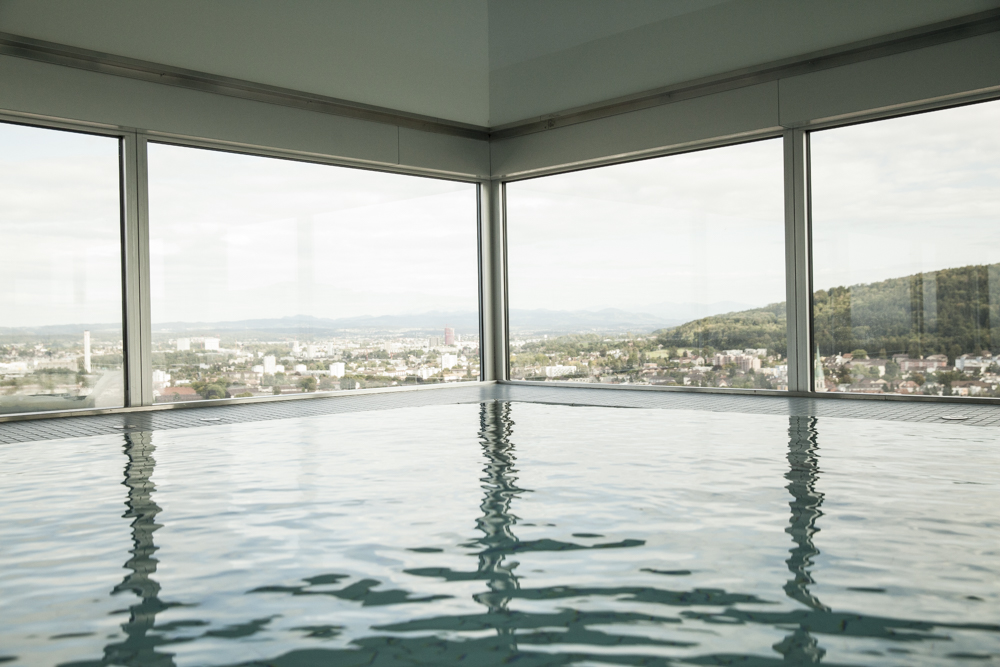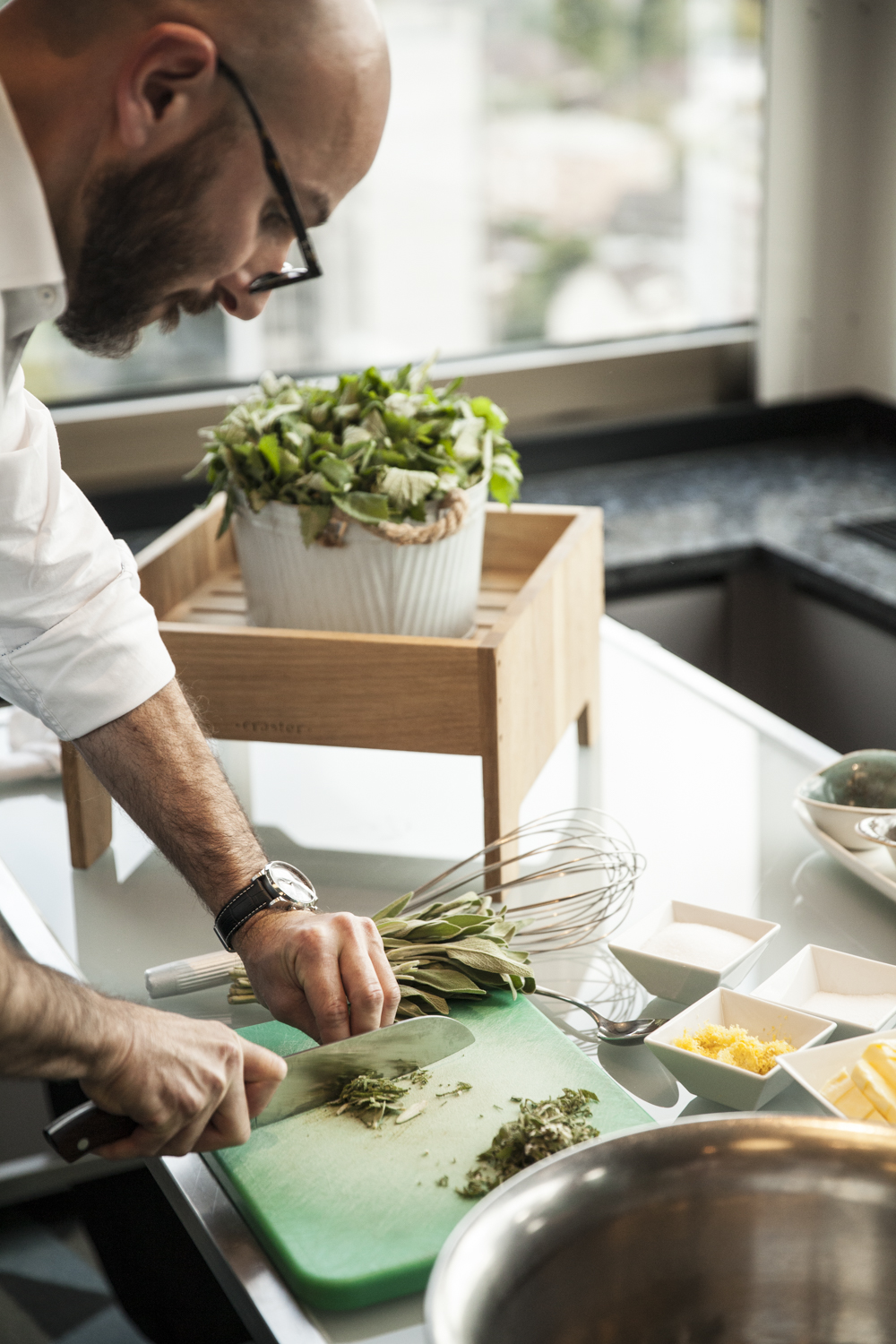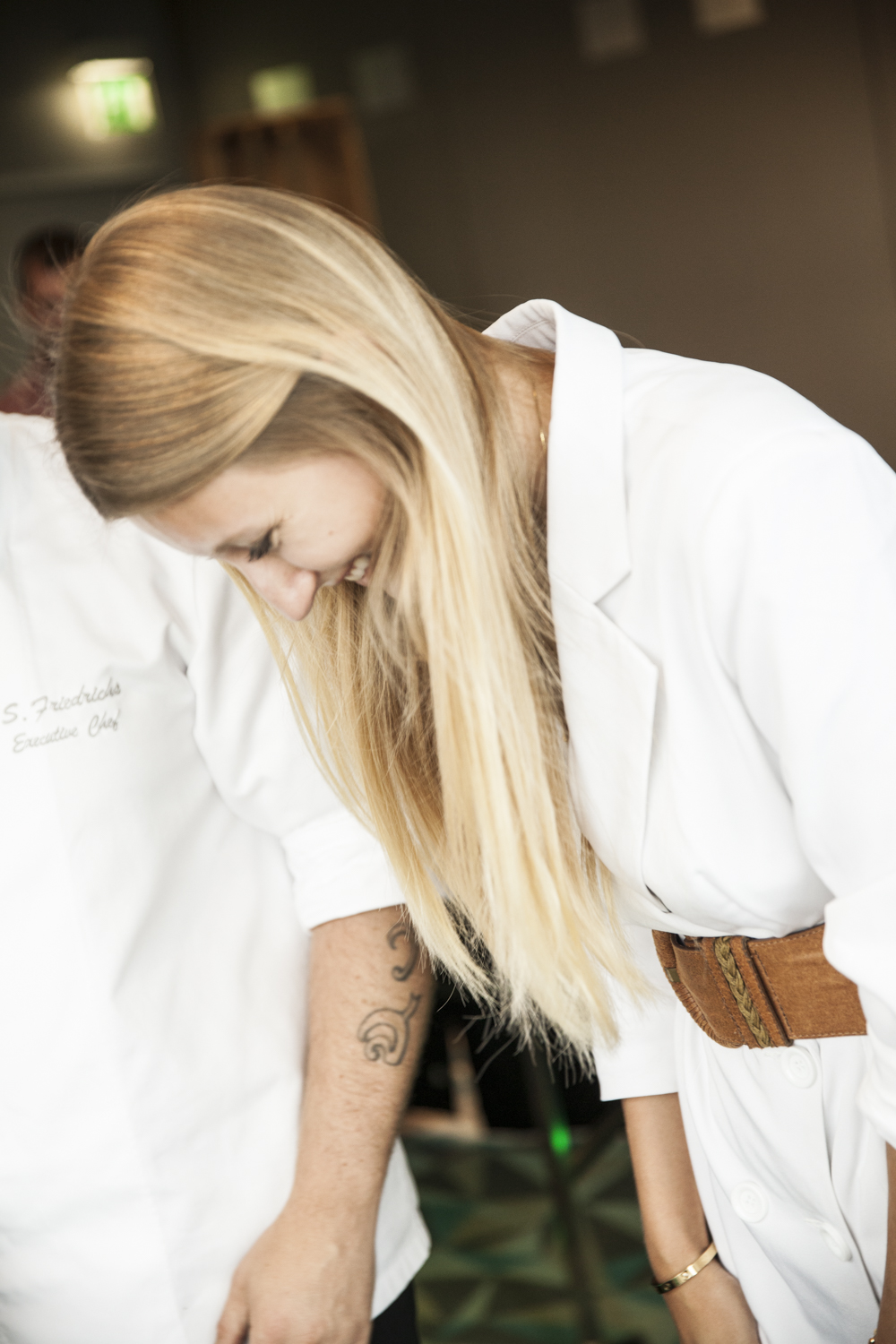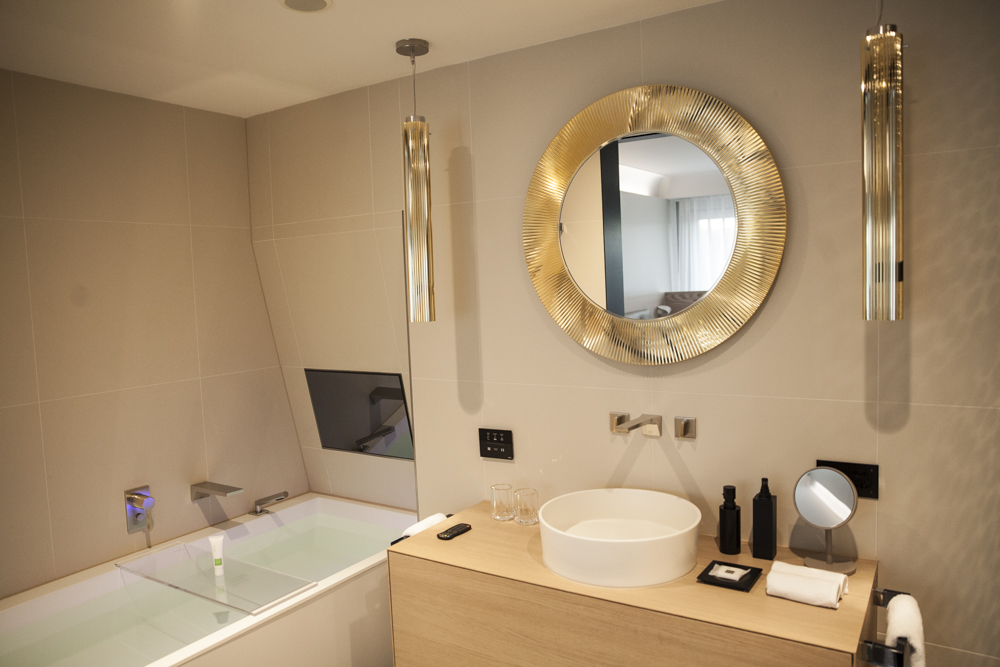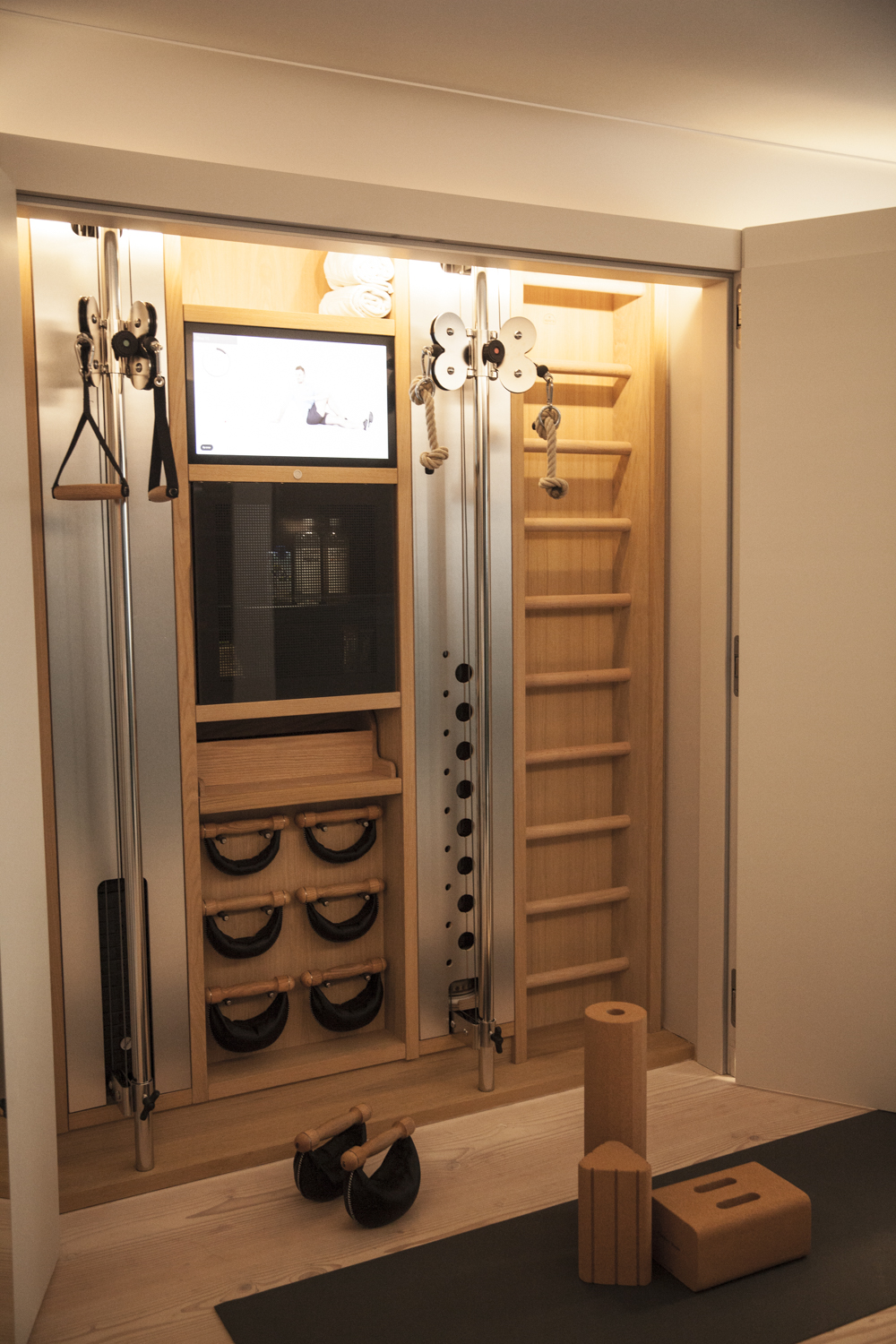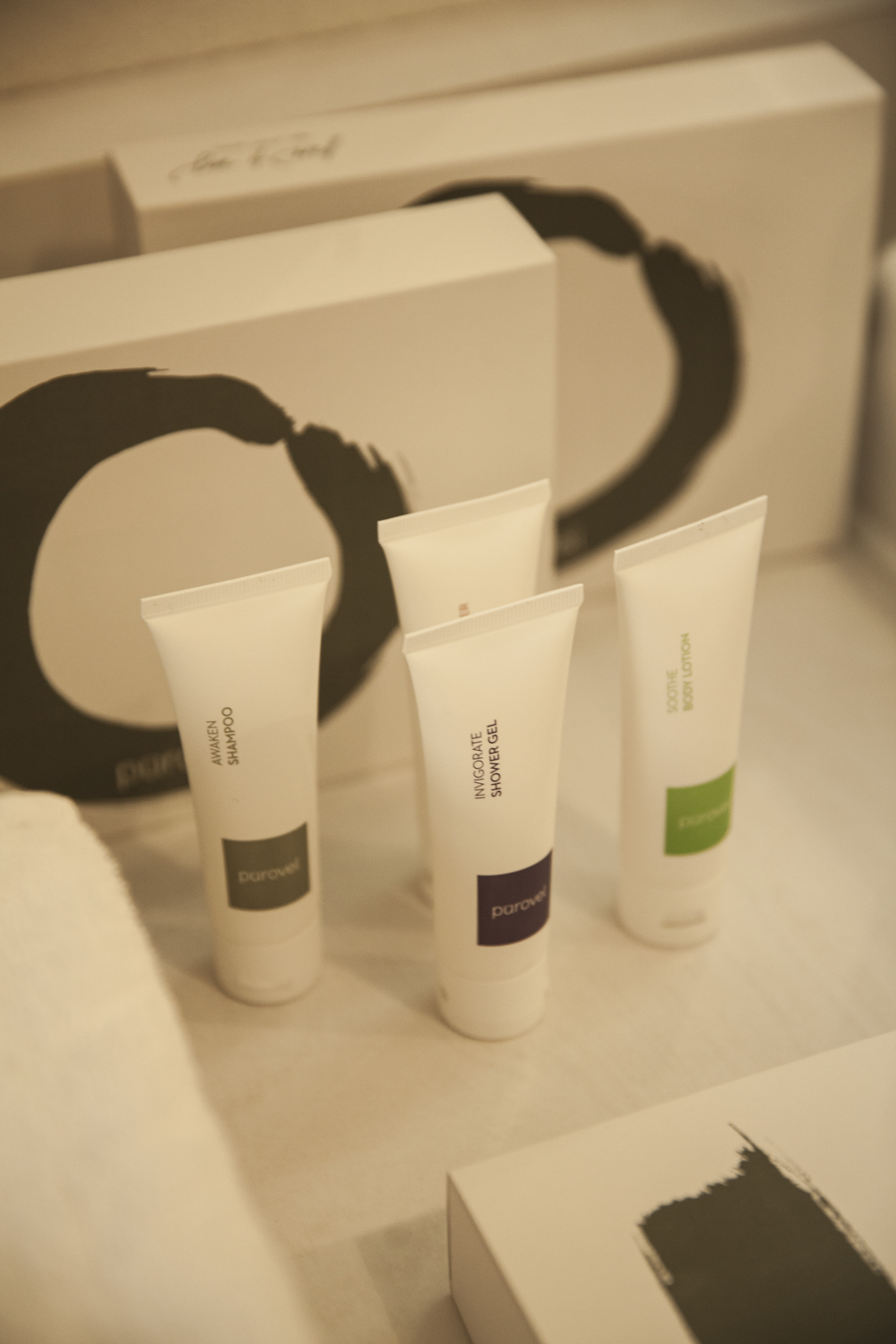 T H E  V I T A L I T Y  S U I T E  &  programme
The Swissotel philosophy of 'VITALITY' takes a lot of care, divotion and team effort. In Zurich you can already sleep in one VITALITY SUITE, which is a super stylish room with features like an air purifier, pine scent in the bathtub, waterfall in the shower, home trainer and personal light setup. It will soon be standart in all Swissotel hotels and is currently tested in Zurich and Asia. We made our own butter out of lemon, sage, and herbs, ate it afterwards and learned a lot about the herbs that they also use in their beauty products in every hotel (lavender and rapeseed oil). They are exclusive to the hotel and the farmes of the herbs from Switzerland were the kindest!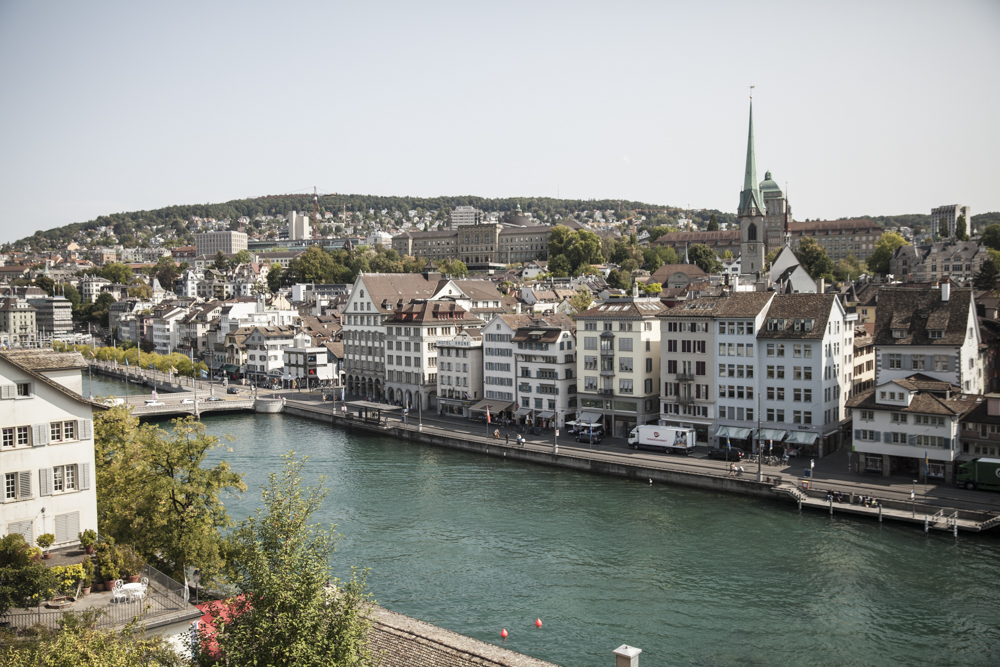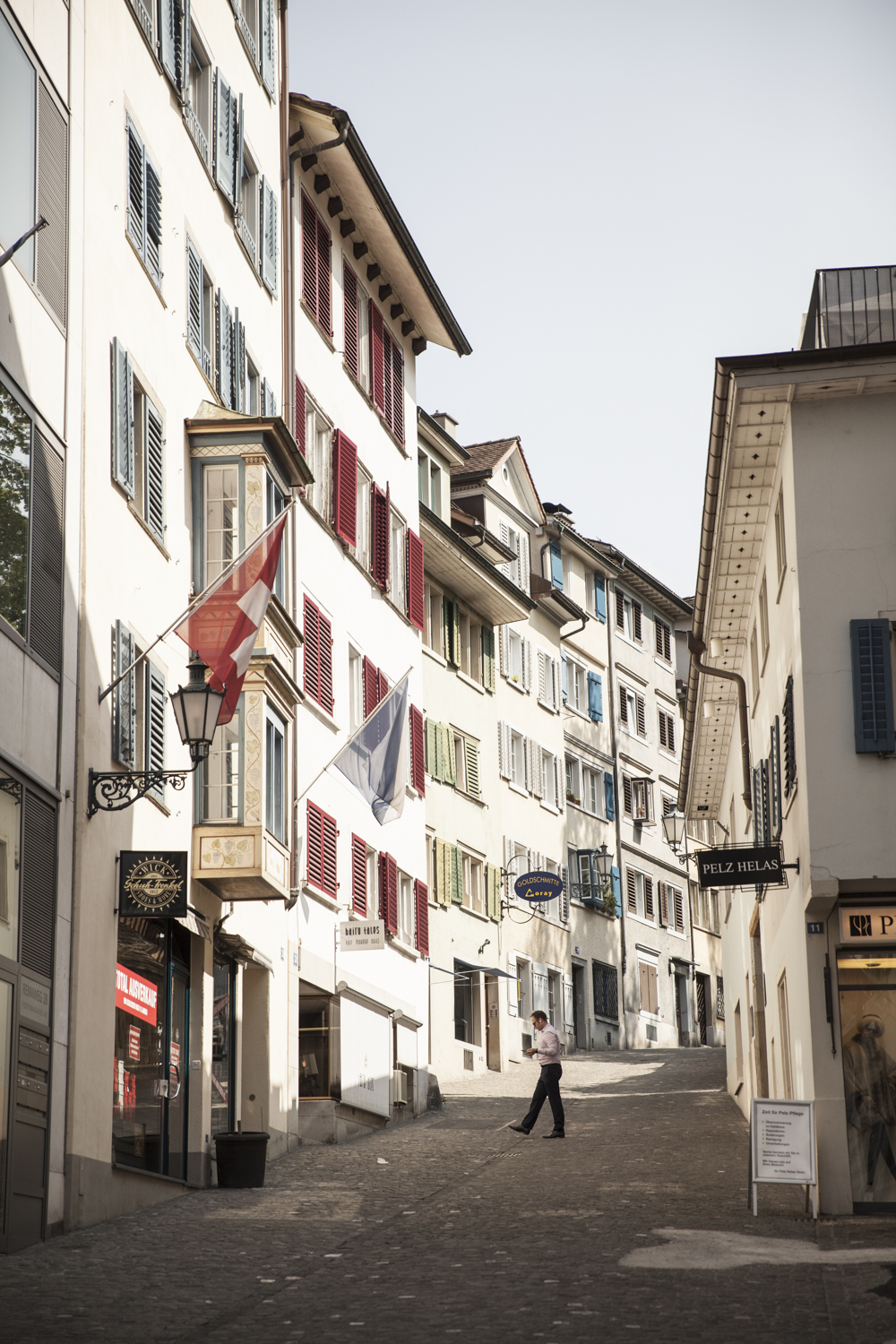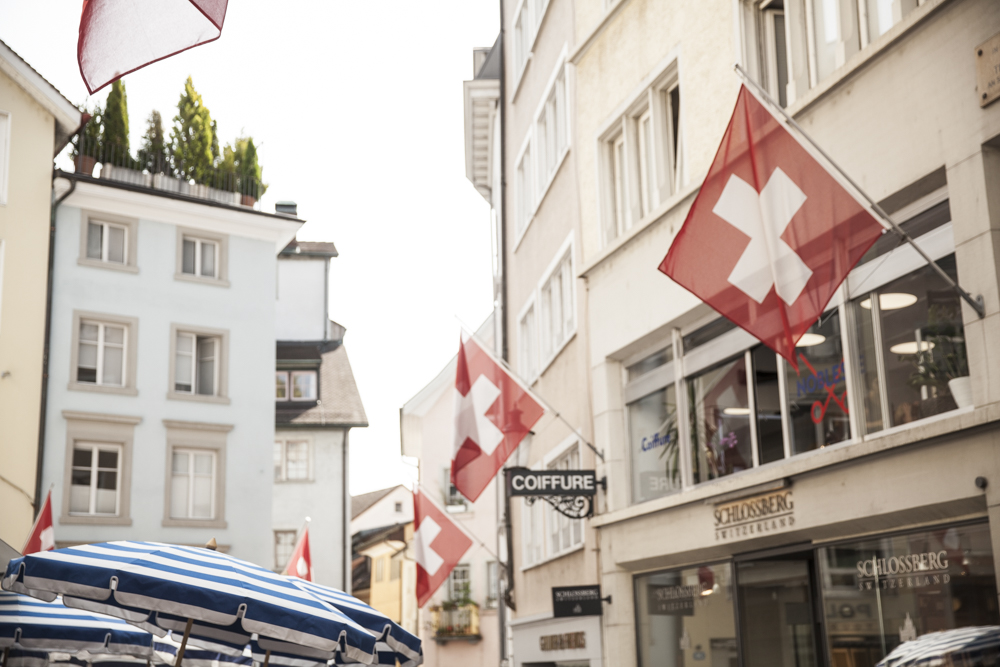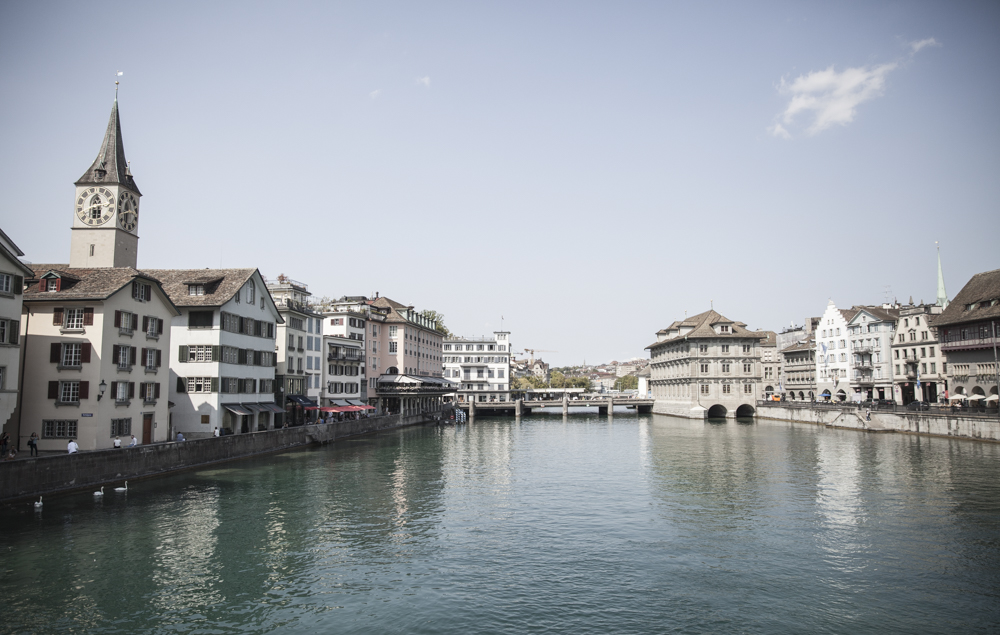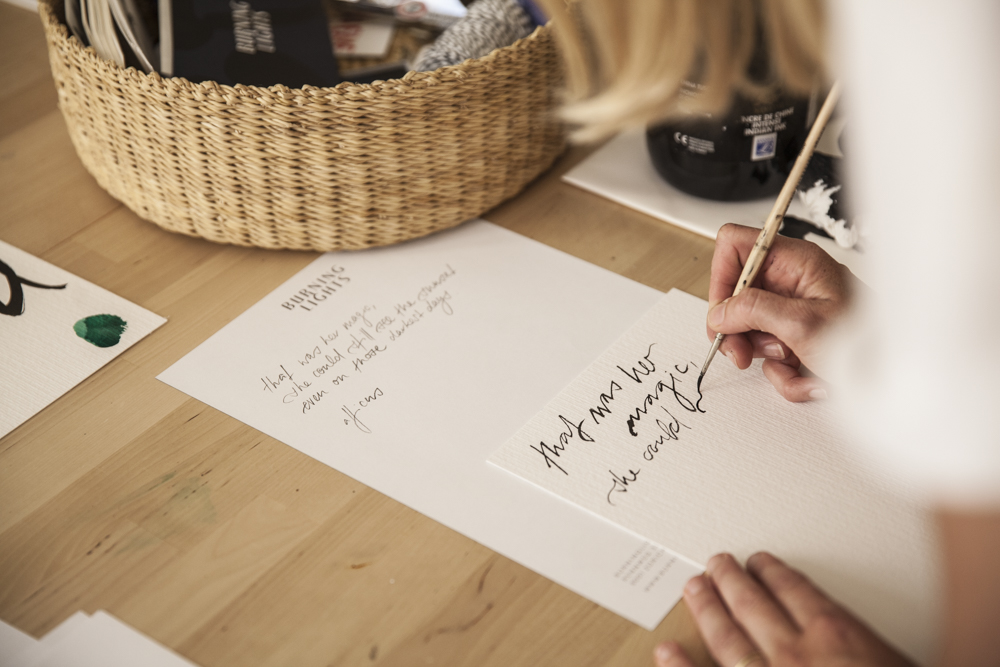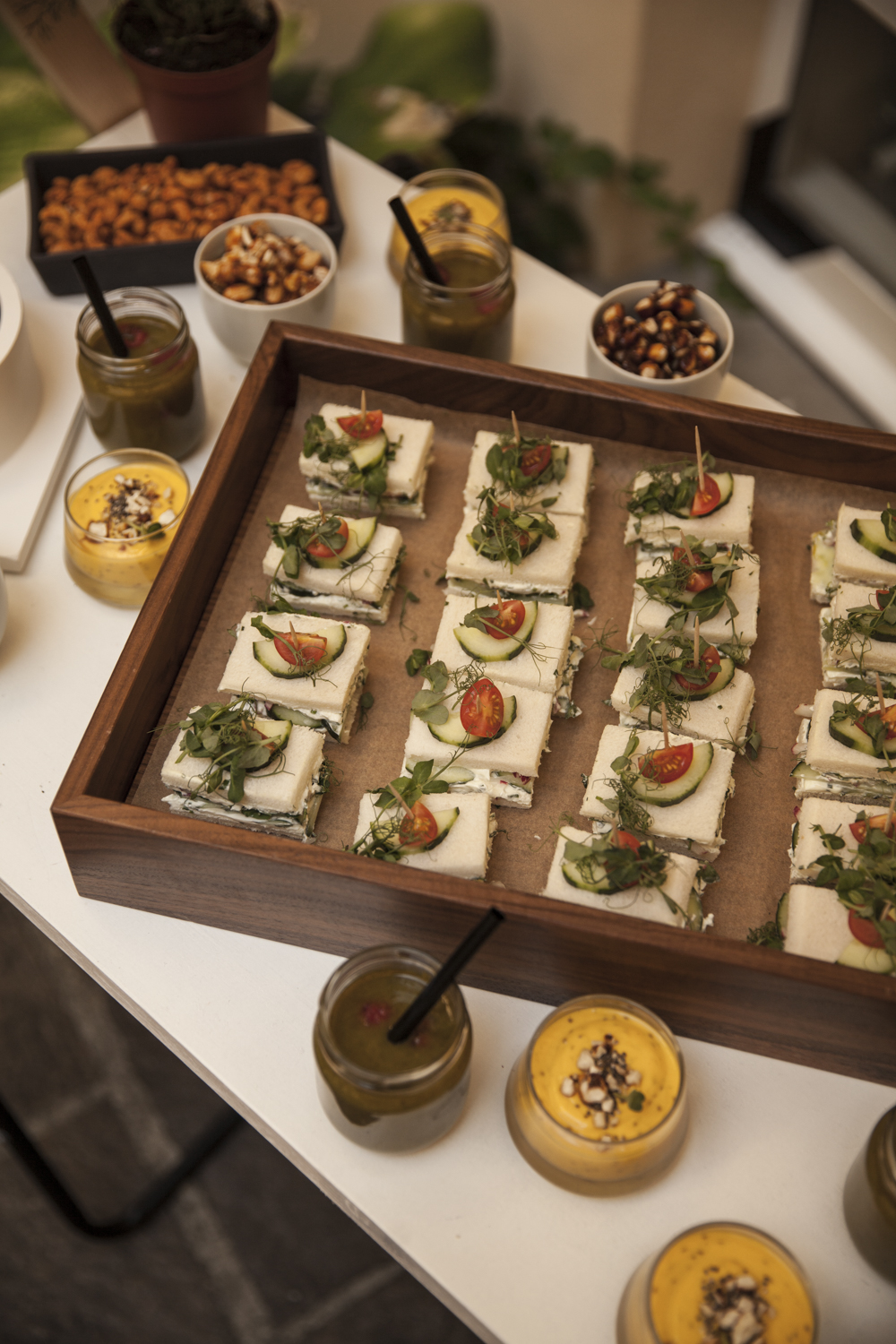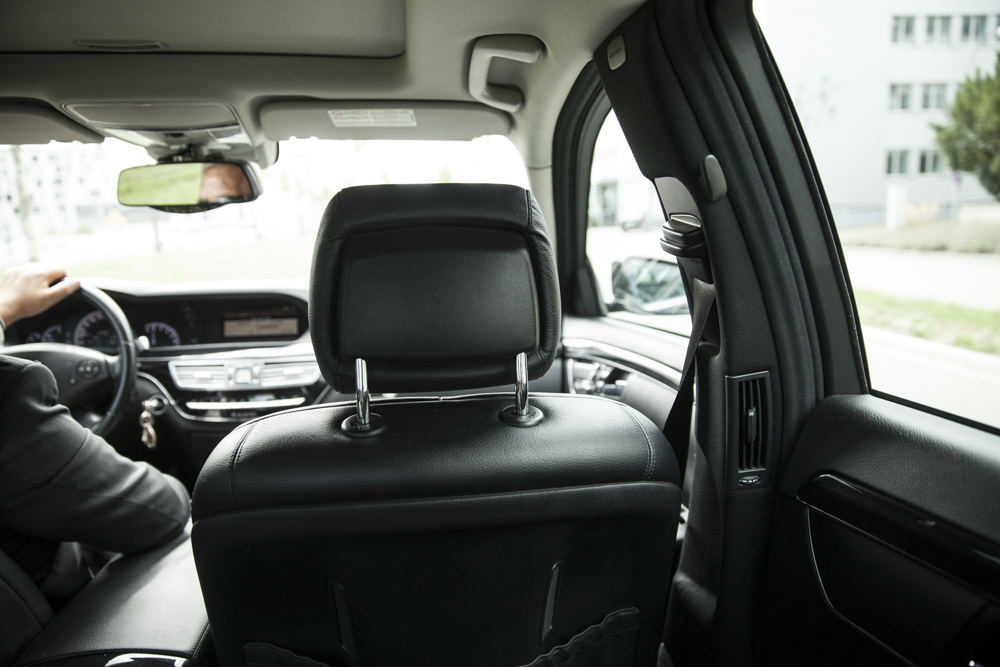 T H E  C I T Y
I've been to Zurich two years ago and let me tell you – it's the most relaxed city I've seen in middle europe! It is so charming because of the old houses and the lake, small alleys and shops. We walked around in the afternoon and had the chance to see Marisa Burn's atelier in the old town. She wrote individual motivation sentences for us and mine is now standing on my desk next to me. DO THINGS WITH PASSION OR NOT AT ALL. A little bit strict, but the main thought is to do collaborations only when I love the product, the company or the hotel group 100%.