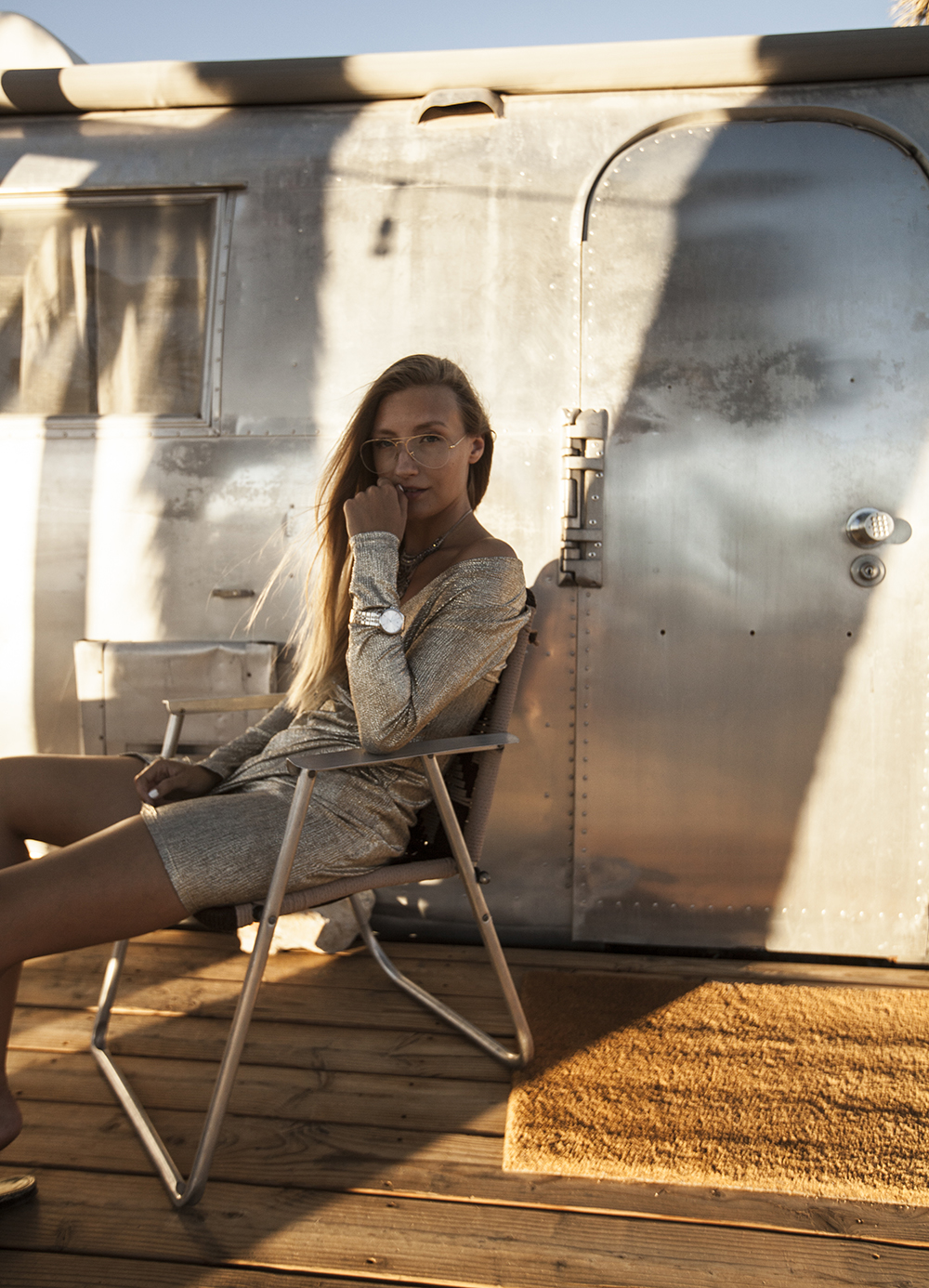 A d v e r t i s e m e n t | Paid collab with Victorinox | For me my watch is the most important piece of jewellery I am wearing, do you feel like that too? I can't go without a watch I keep staring at my arm wrist checking the time. I've been working with V I C T O R I N O X since one and a half years now und usually I am showing you their gorgeous luggage which I am using every day. Since two months I tested their watches – swiss made and for an affordable price – what more can you ask for? I fell in love with the quality and wanted to show you my top three favs of their new collection.
My favorite is the silver Alliance small which has a classic white dial and a linked chain. We shot this model in our trailer in Joshua Tree National Park and it beautifully caught the light when combining it with a shimmery dress and necklace. By the way, this are my seeing glasses right now, I am short sighted. 
SHOP the SILVER ALLIANCE SMALL HERE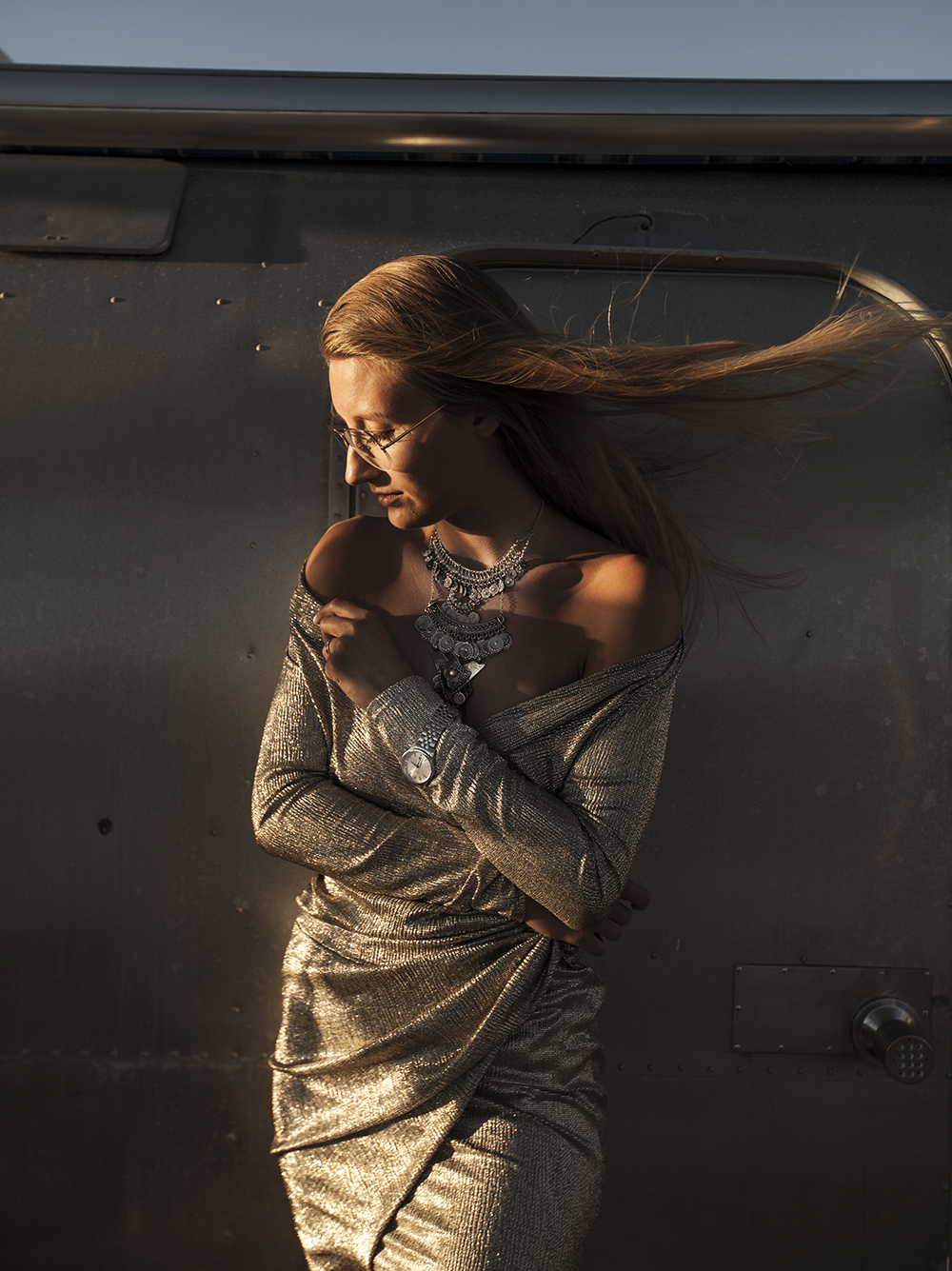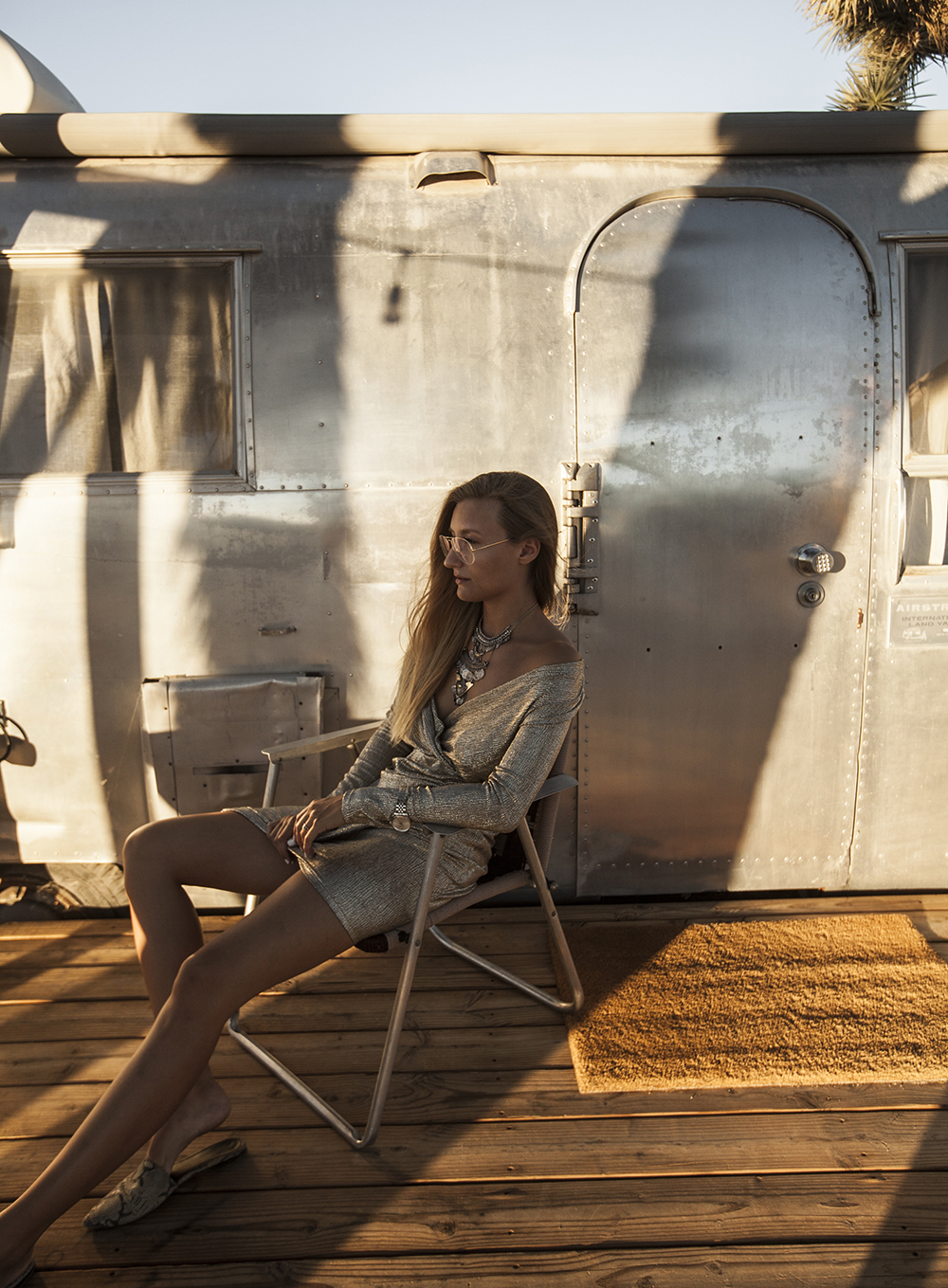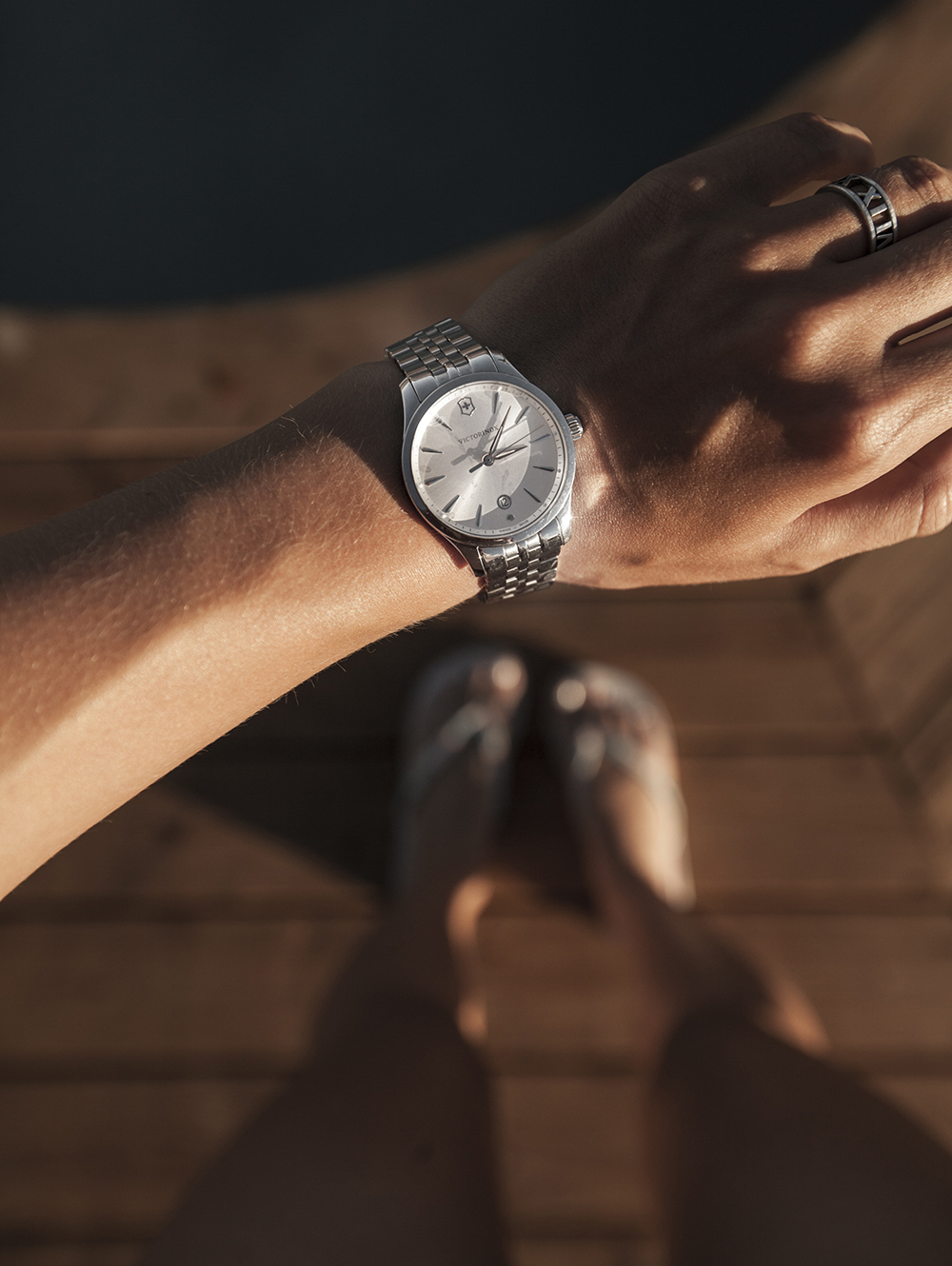 A similar classic model is this Maverick Small Black Edition I. I never thought about wearing a black watch but when I discovered it I wanted to try it out and have to say it fits with everything – black never goes out of style and I think it looks great on tanned skin. You can comine it with silver, rose gold or gold which is great! I hope you like the styling of the photos.
SHOP the MAVERICK BLACK EDITION I HERE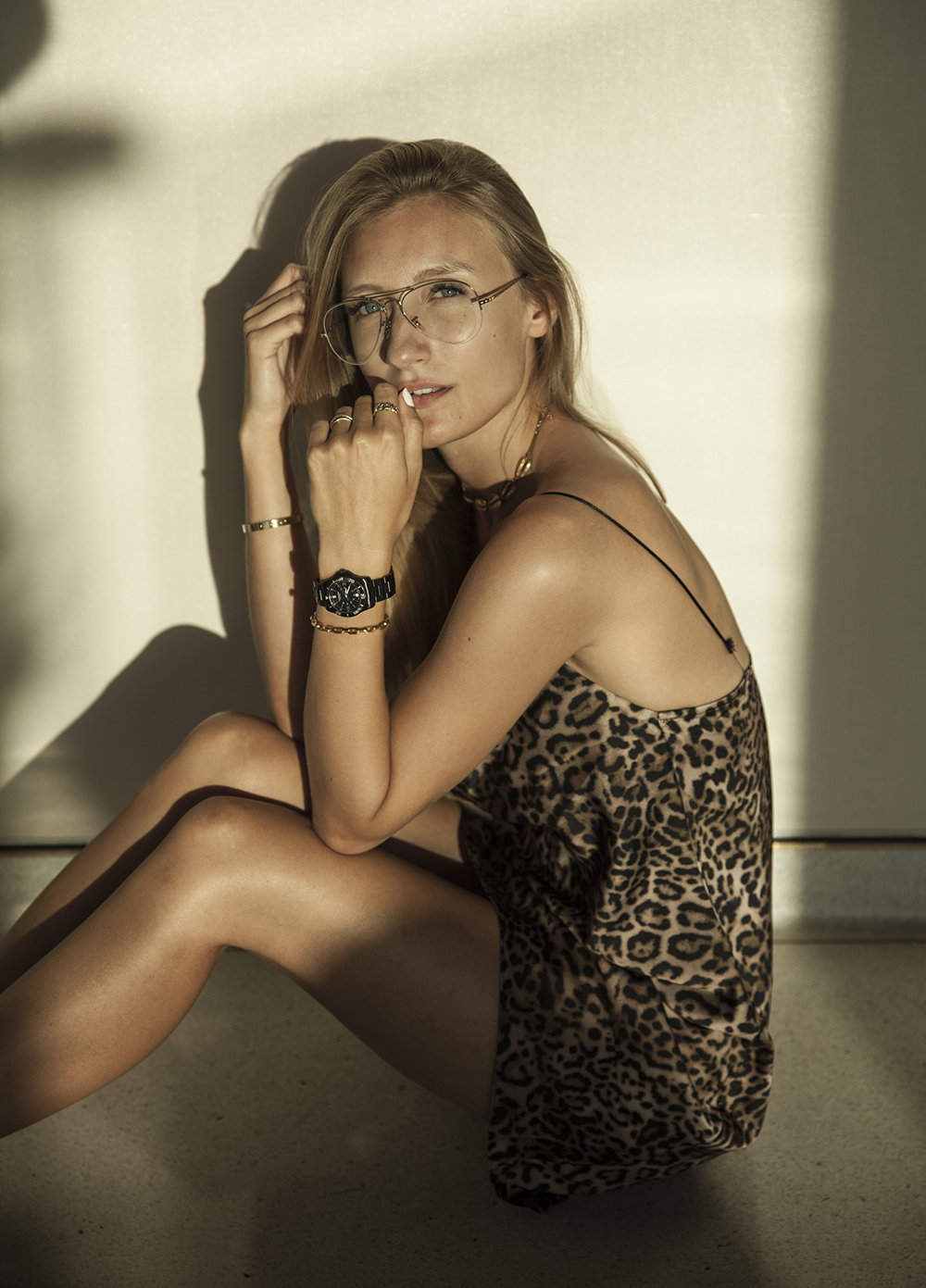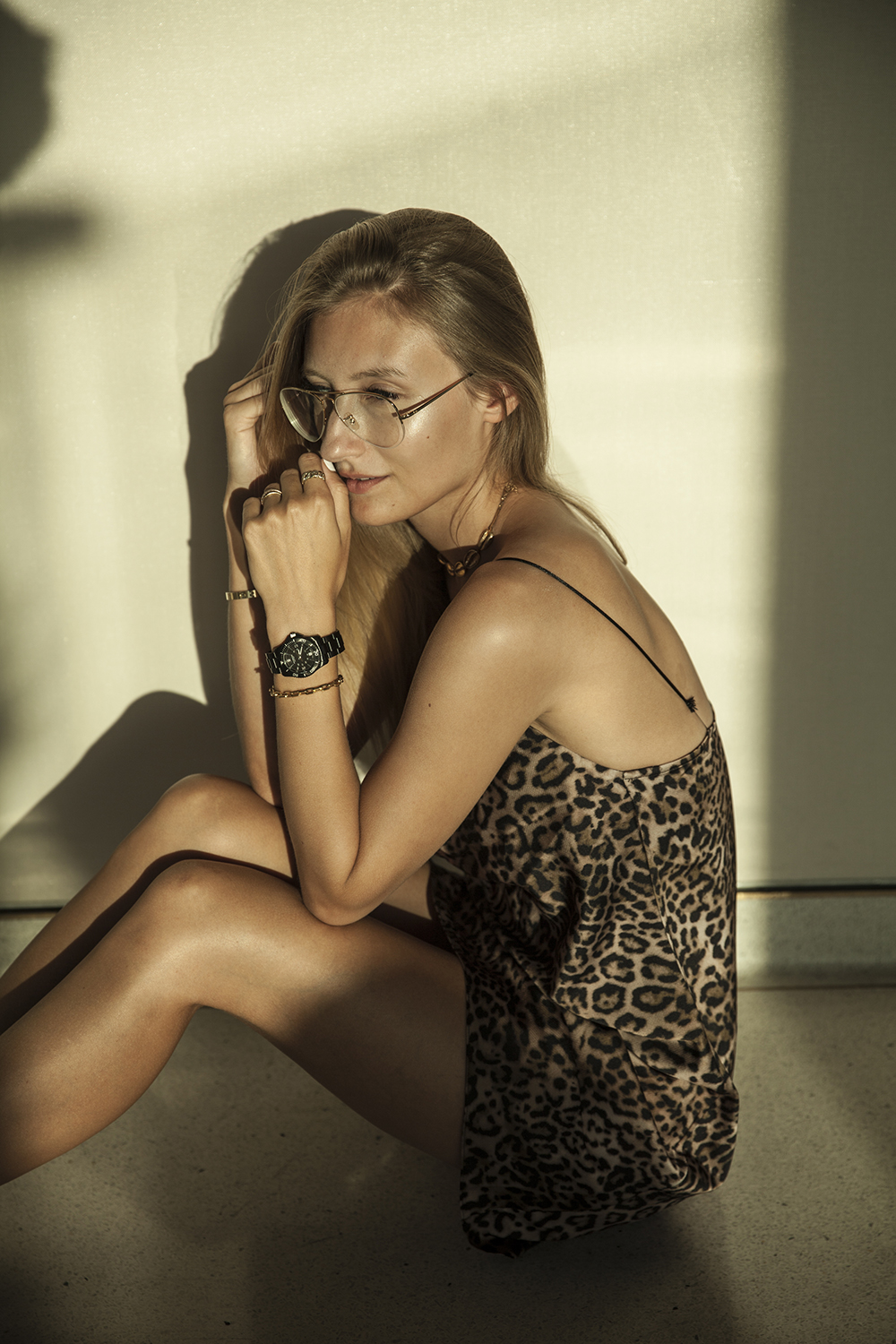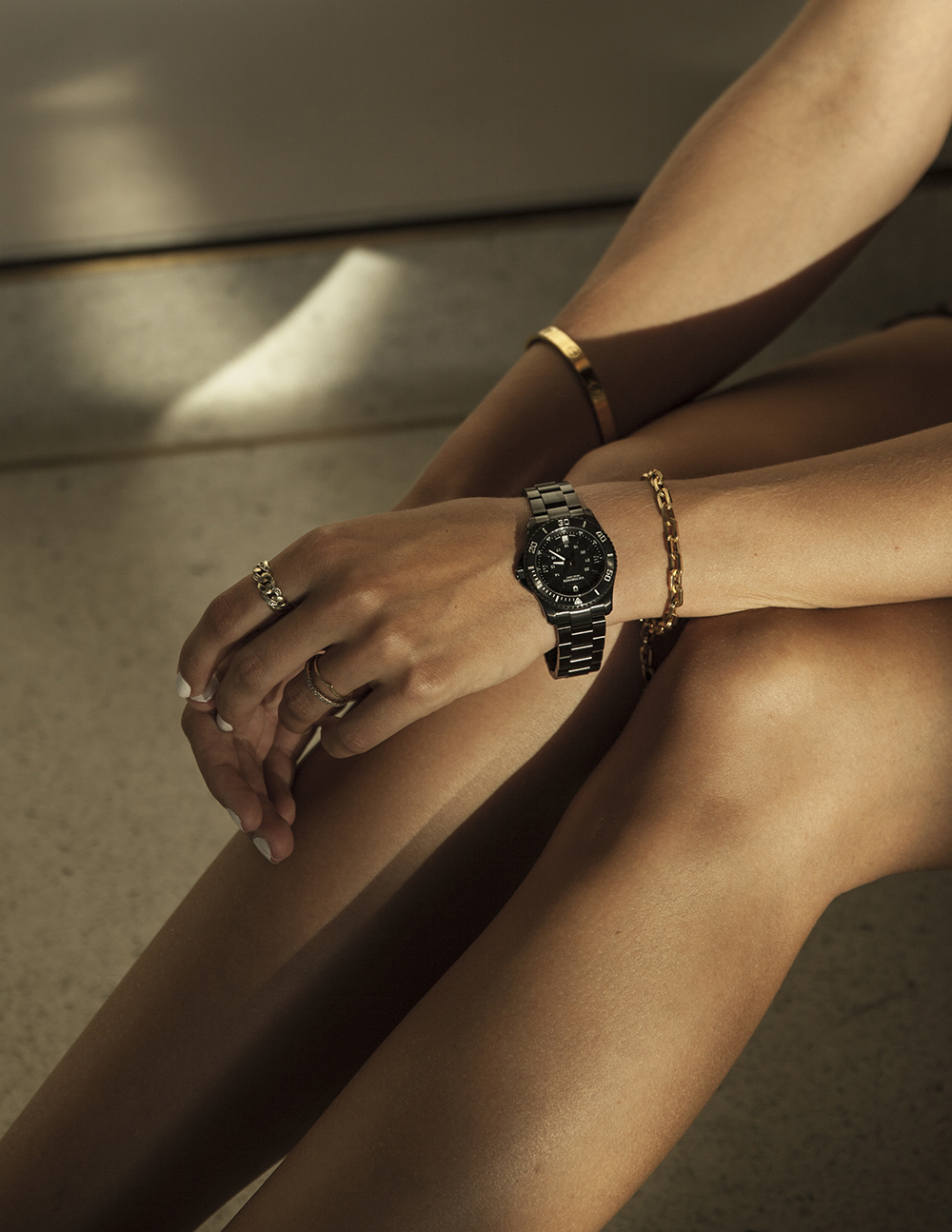 When we were in Croatia we shot the I.N.O.X. V  black model of their newest collection which is waterproof up to 200 m and the only swiss made watch who succeeded in 130 stress tests. For that I have to say it's super elegant and my second favorite! It comes in rose gold, is made of steel and caoutchouc and fits with everything, too.
SHOP the I.N.O.X V BLACK HERE