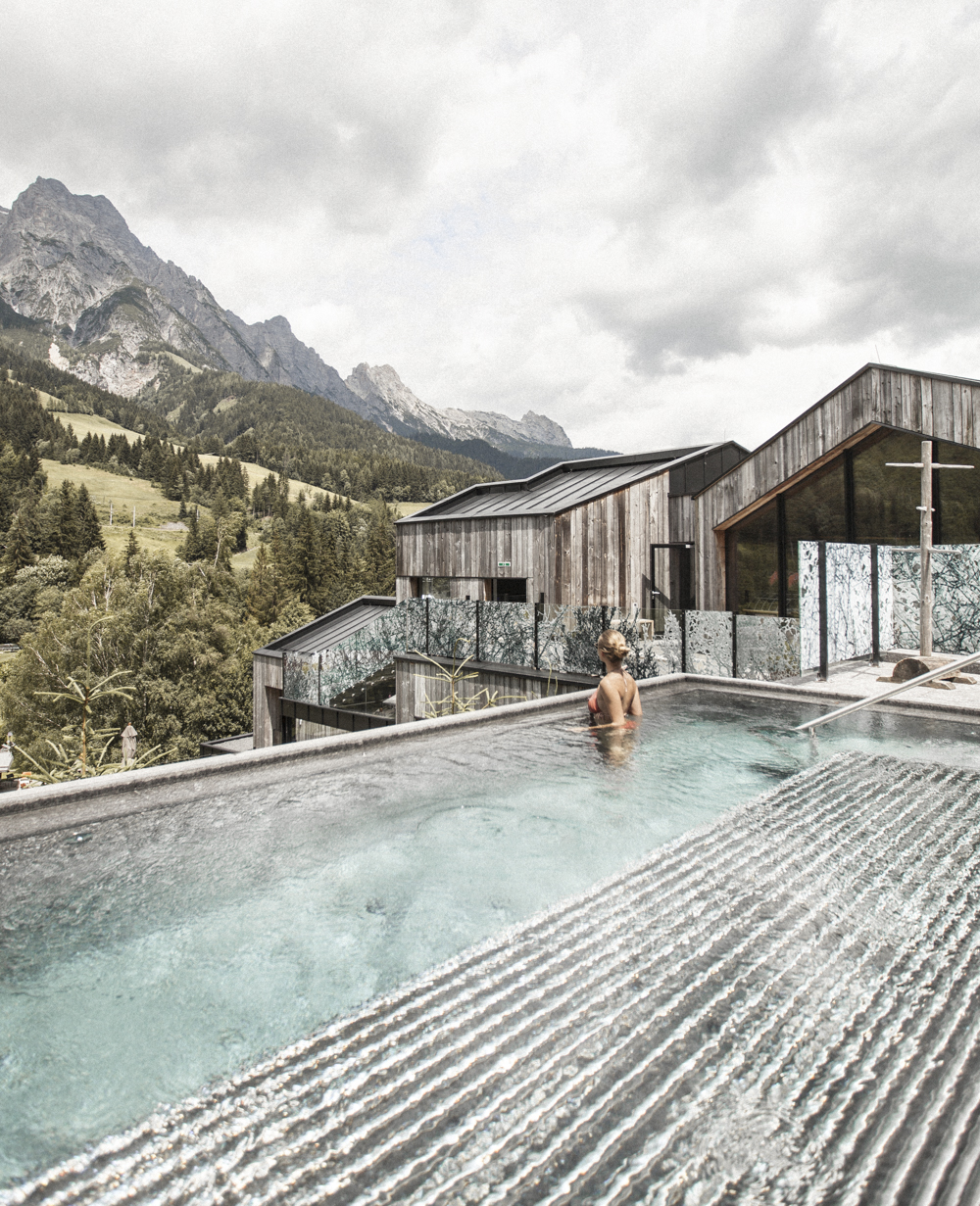 P R E S S  T R I P  |  The trip was an invitation of the hotel | When the Naturhotel Forsthofgut asked me if I would like to spend a long weekend in their newly renovated hotel I of course said yes. As you probably know I was there two years ago and a lot has changed since then! They added the 'waldspa' as a totally new building two years ago and now extended the restaurants (they opened the 'Genussmarkt'), added a new bar, remodeled the entry and focused on the new healthy kitchen.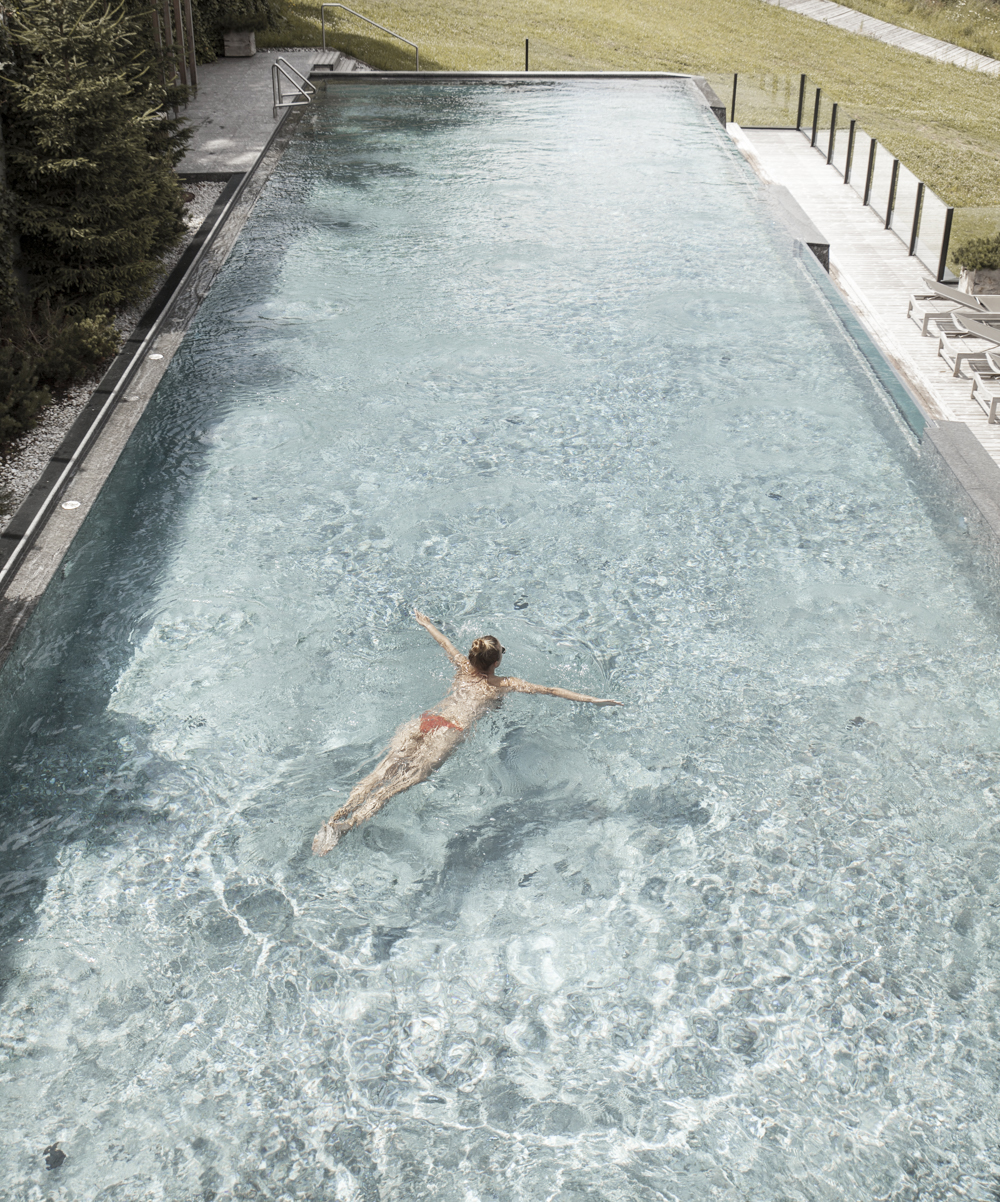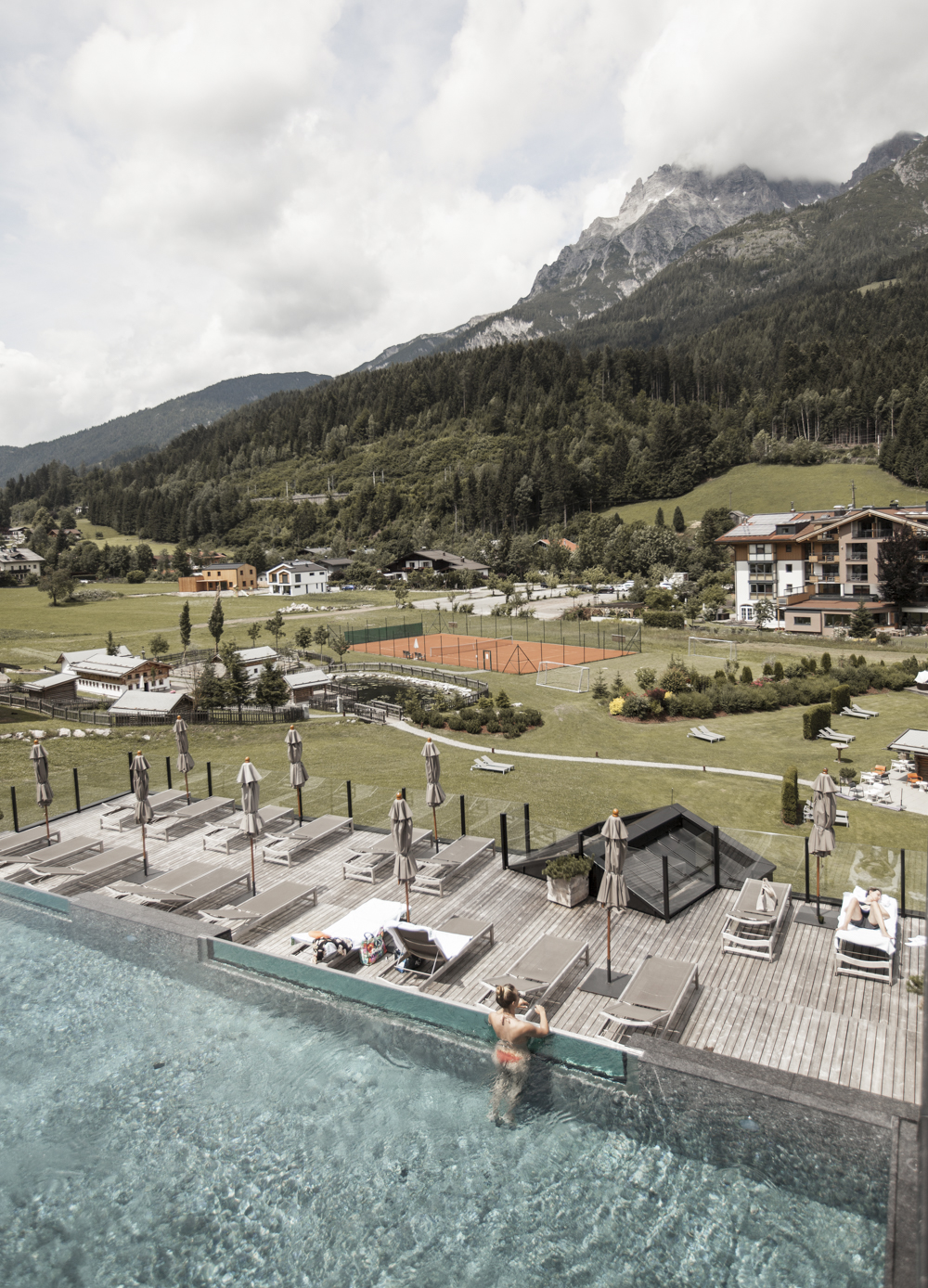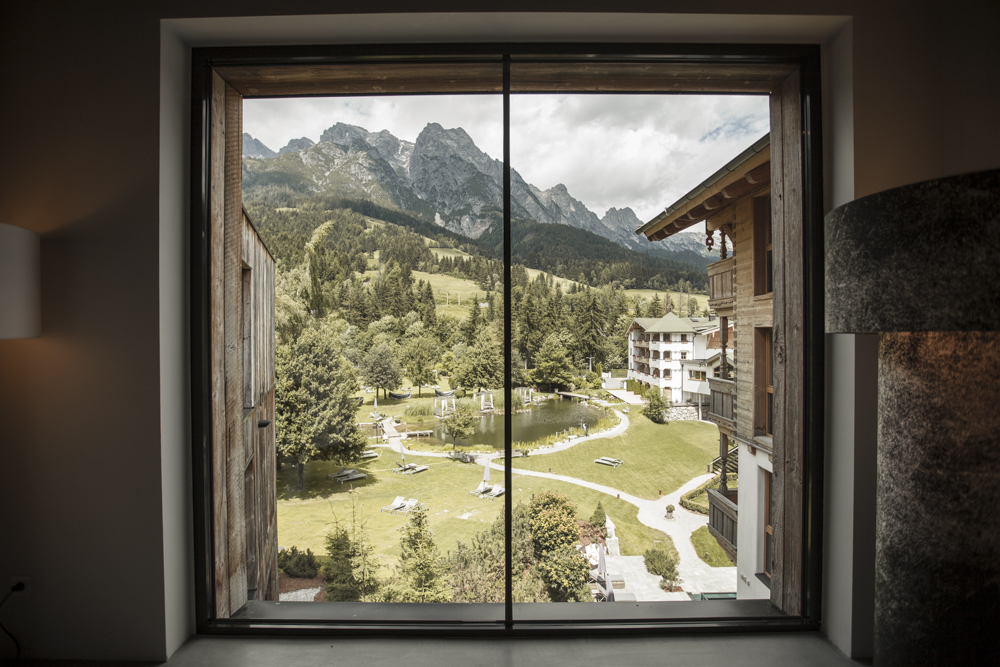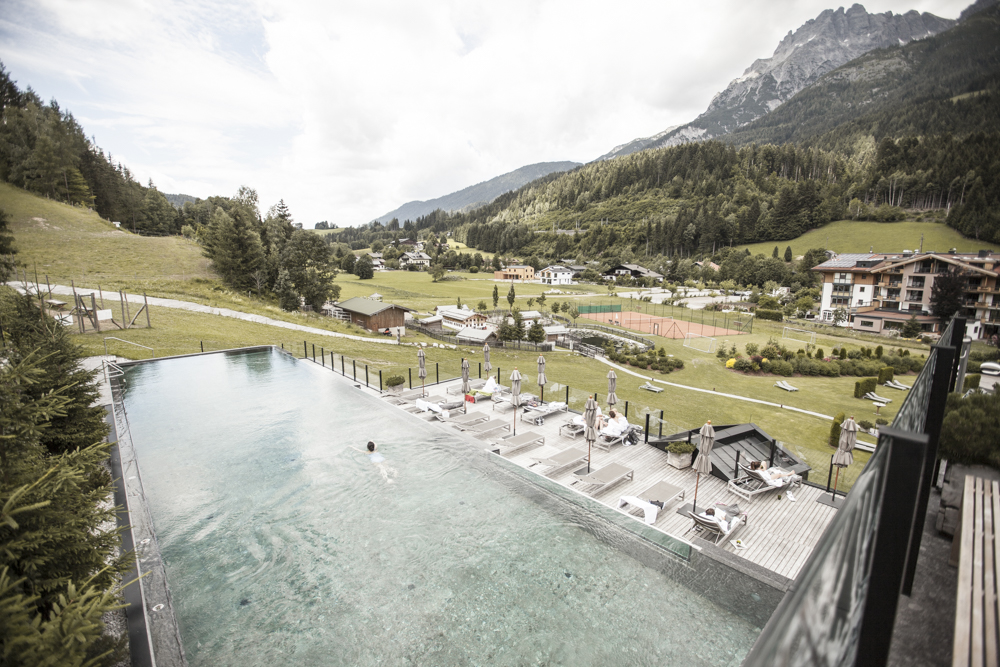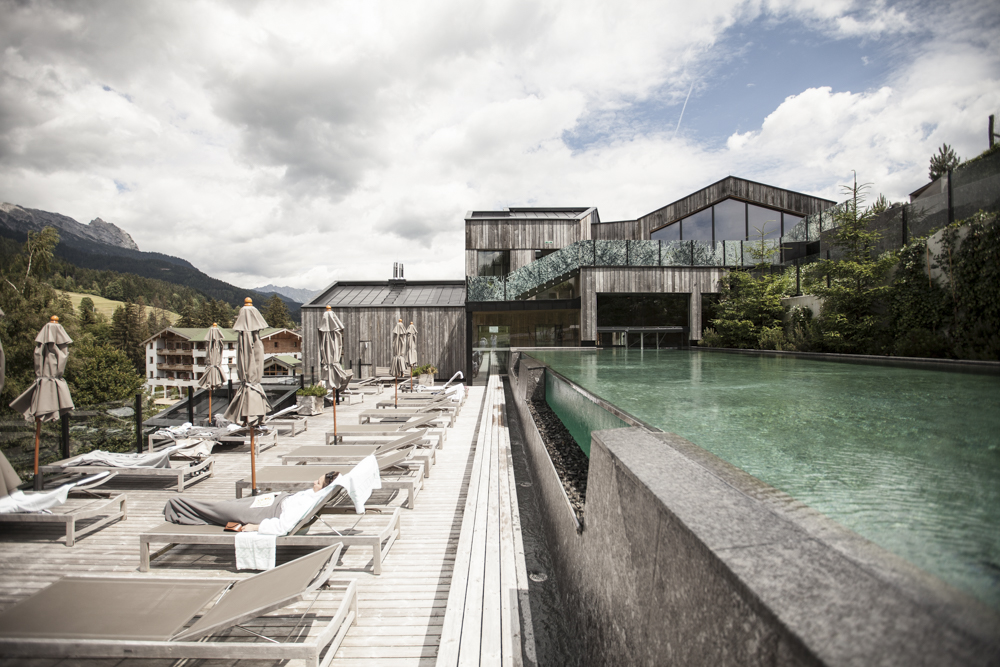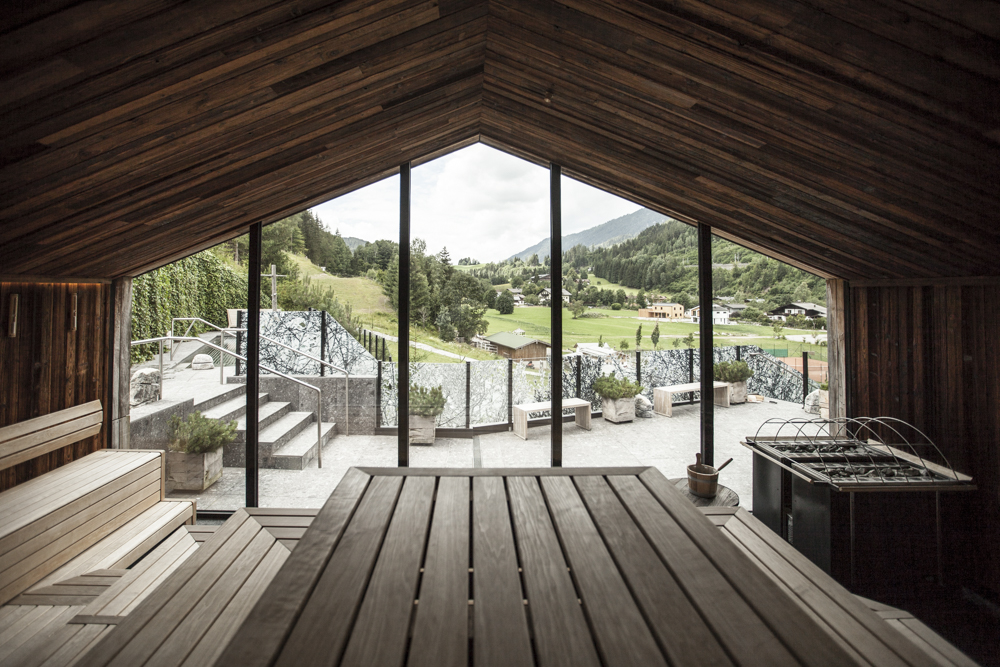 # W A L D S P A
The most exciting thing about our trip was how the new spa would turn out to be – and I have to say it fitted perfectly into the charm of the hotel, into the scenery and the design of the saunas – awesome! Nearly all the saunas of the Waldspa are facing the pool and the mountains. That is sooo cool! We were totally relaxed and I have to say – the spa tops it all.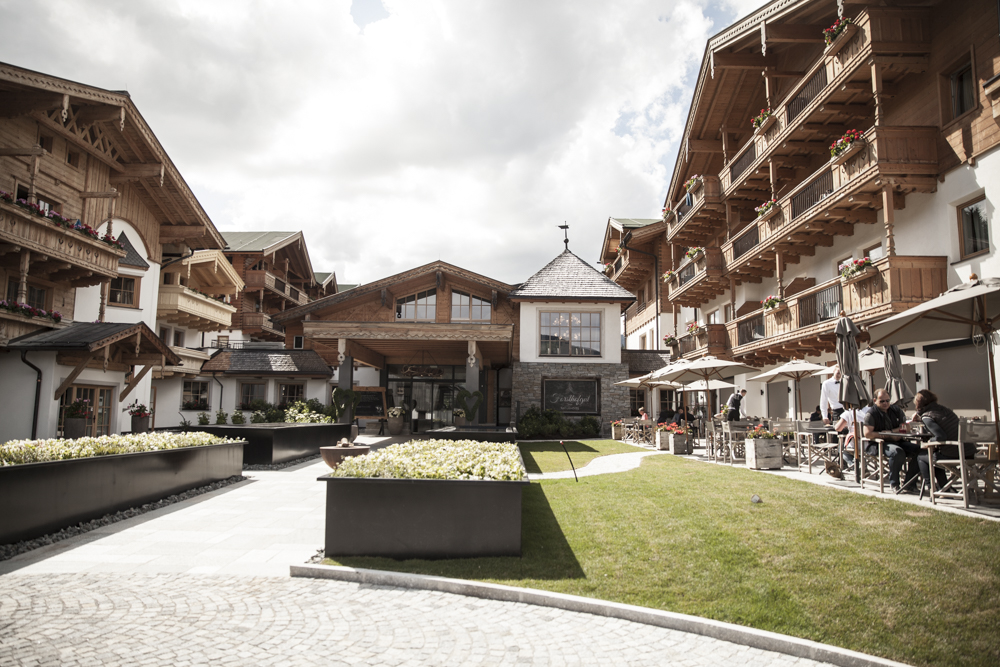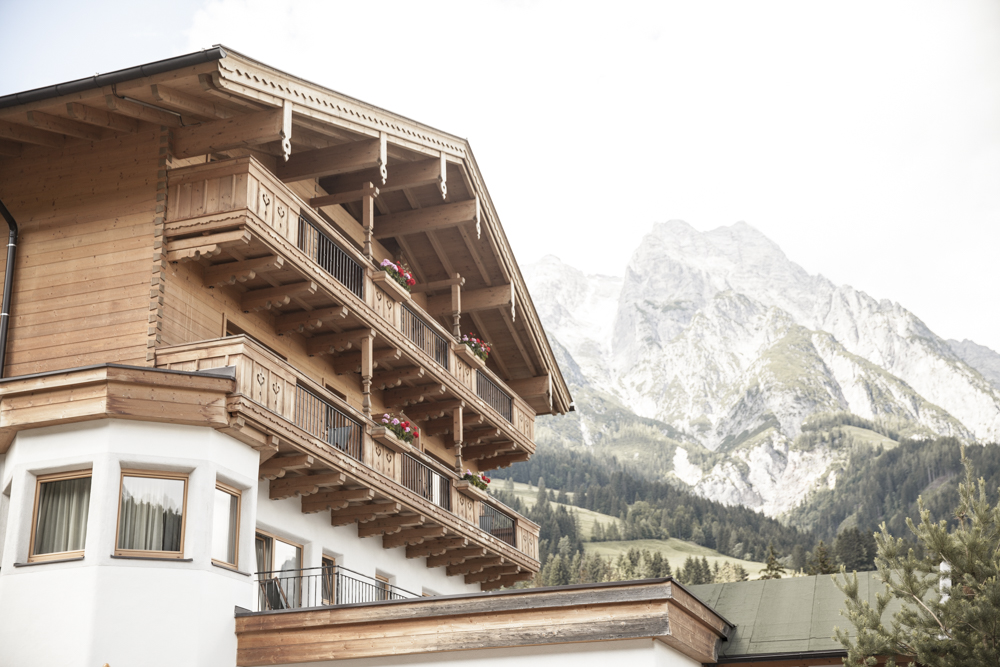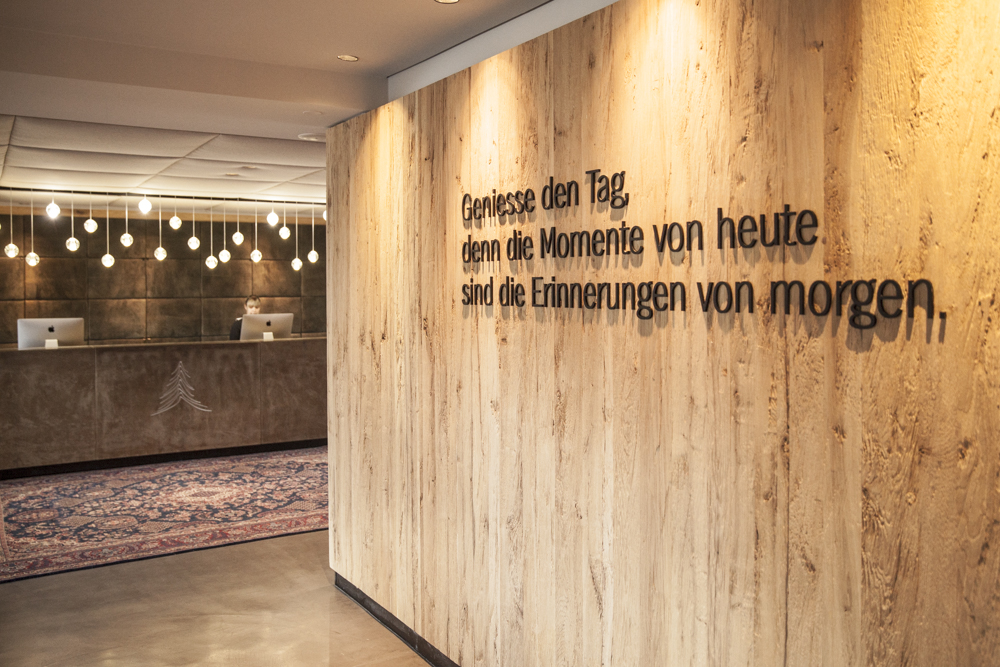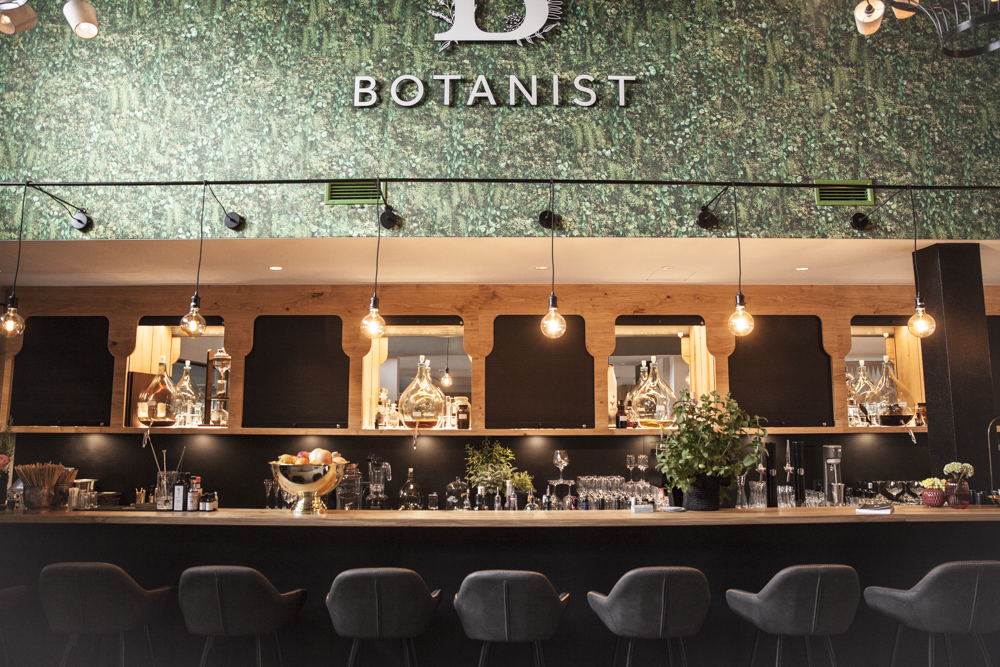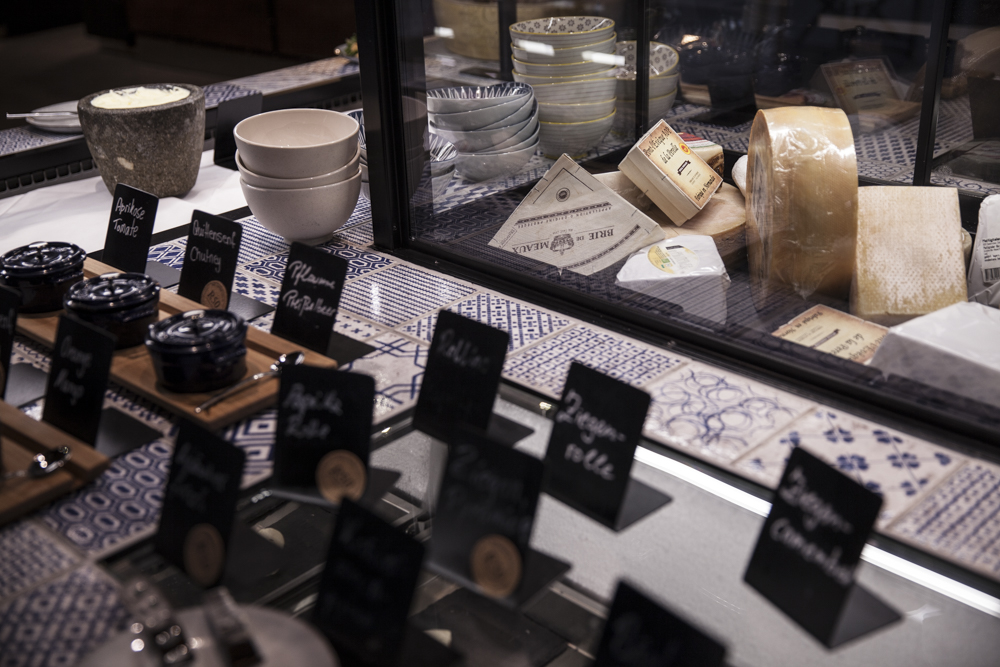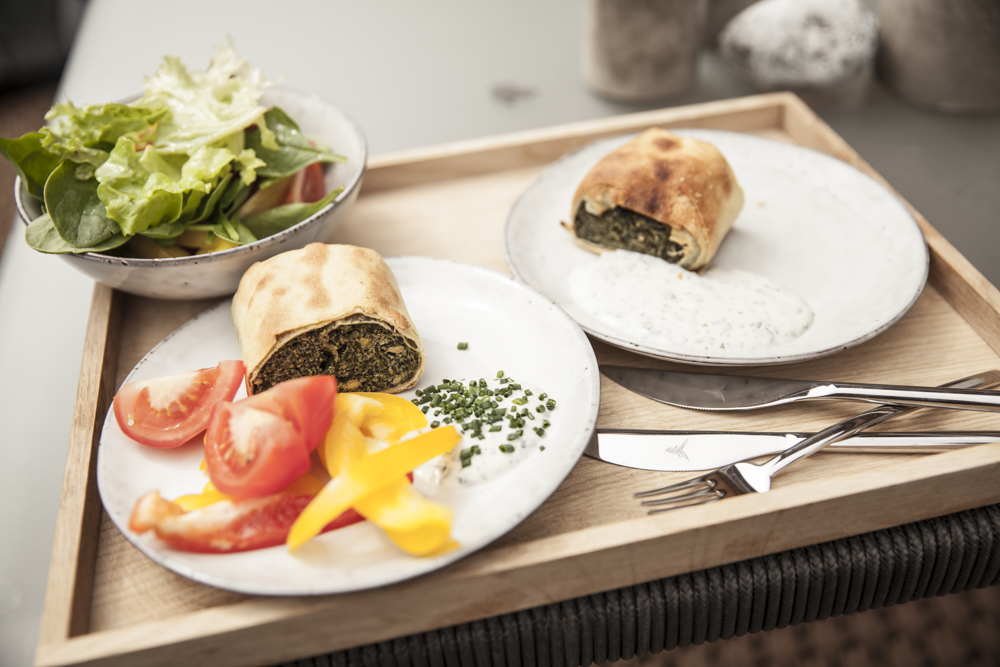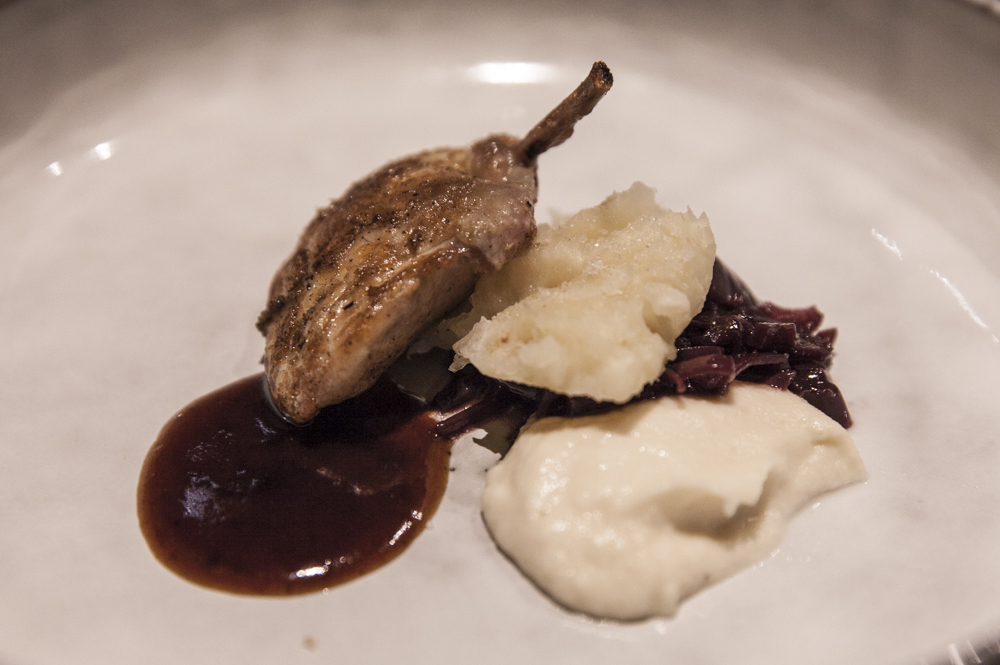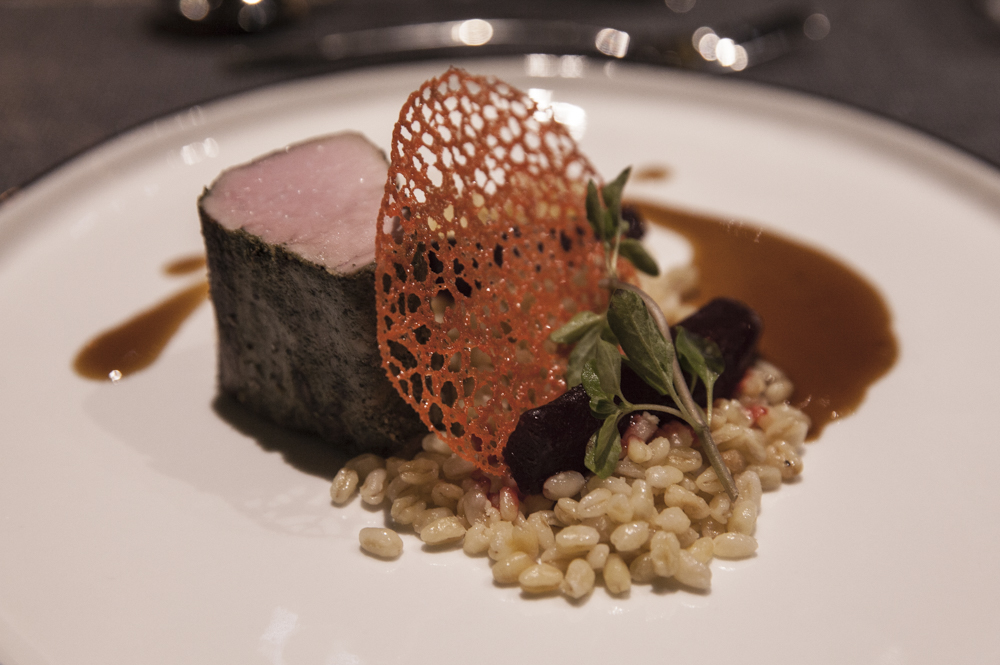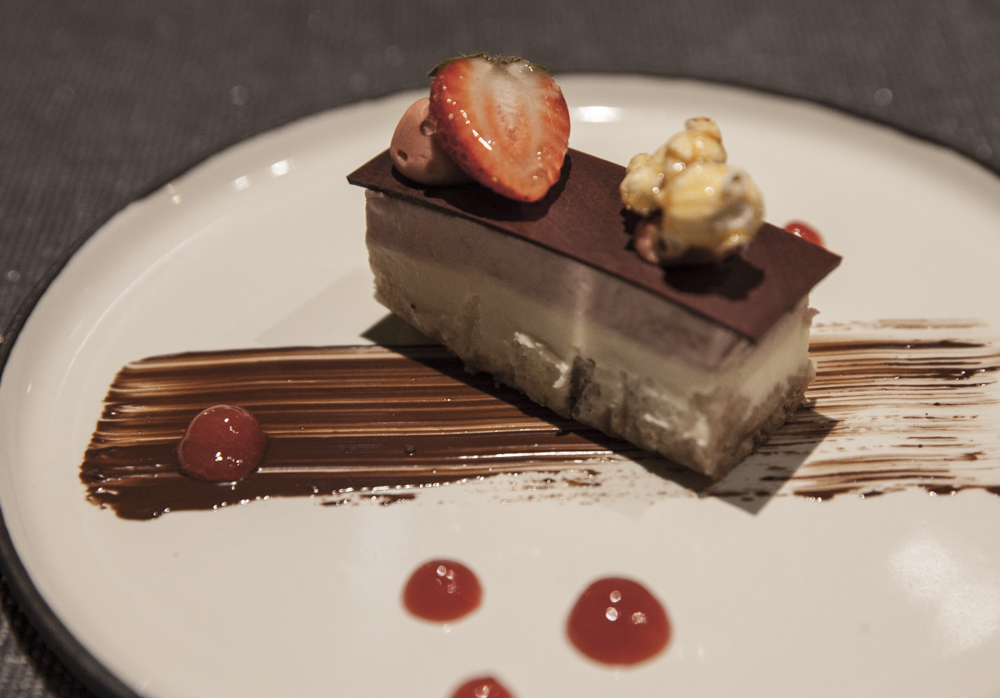 #forsthofgutKÜCHE
We also explored the area with the animals – the donkey is so cute! – and the tennis court as well as the lake where you can swim in as well.
The Naturhotel Forsthofgut serves a huge breakfast from 7:30 – 12:00 and a lunch after hiking with salads, soups and sweets from 14:00-17:00.
After a full day of relaxing at the spa we had the opportunity to test their five course menu. You can choose between vegan, alpin or 50. The food and meat from the alpin five course menu is from the alps and the '50' menu is from within 50km only. It's great that in a traditional hotel with a modern touch they only use regional products. I think that is so important!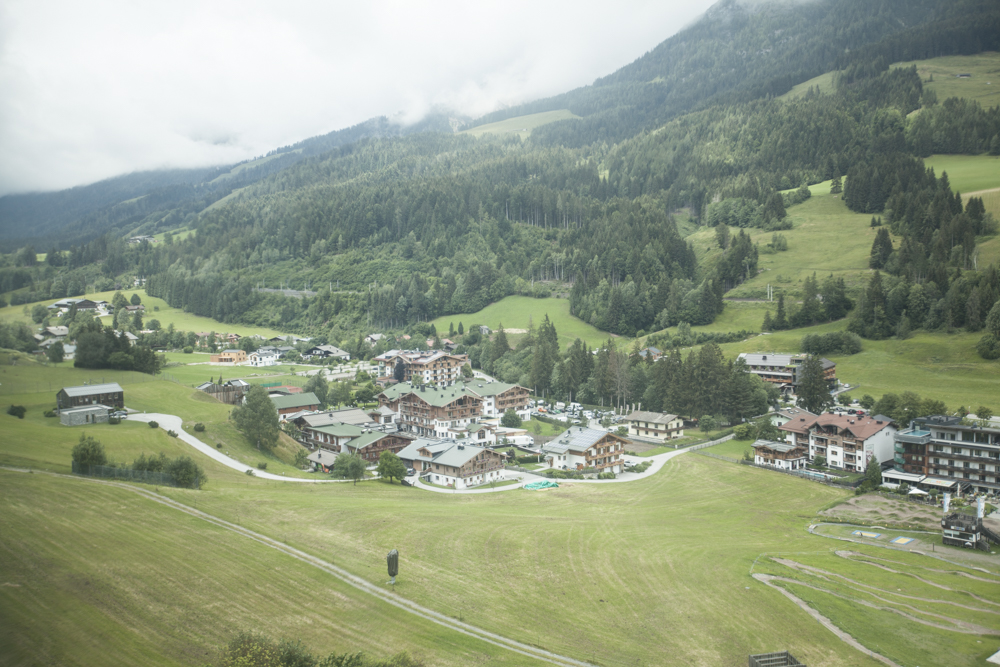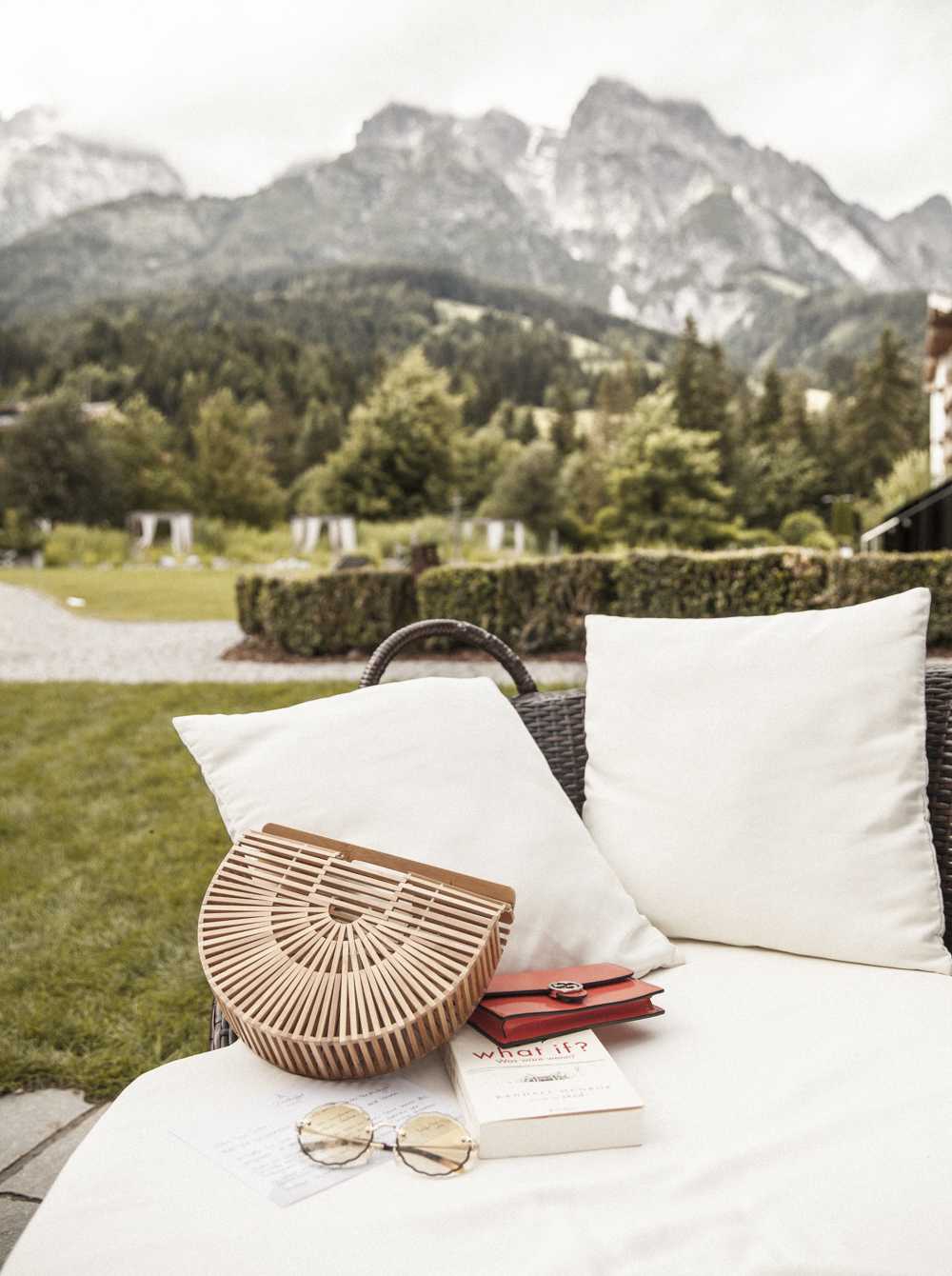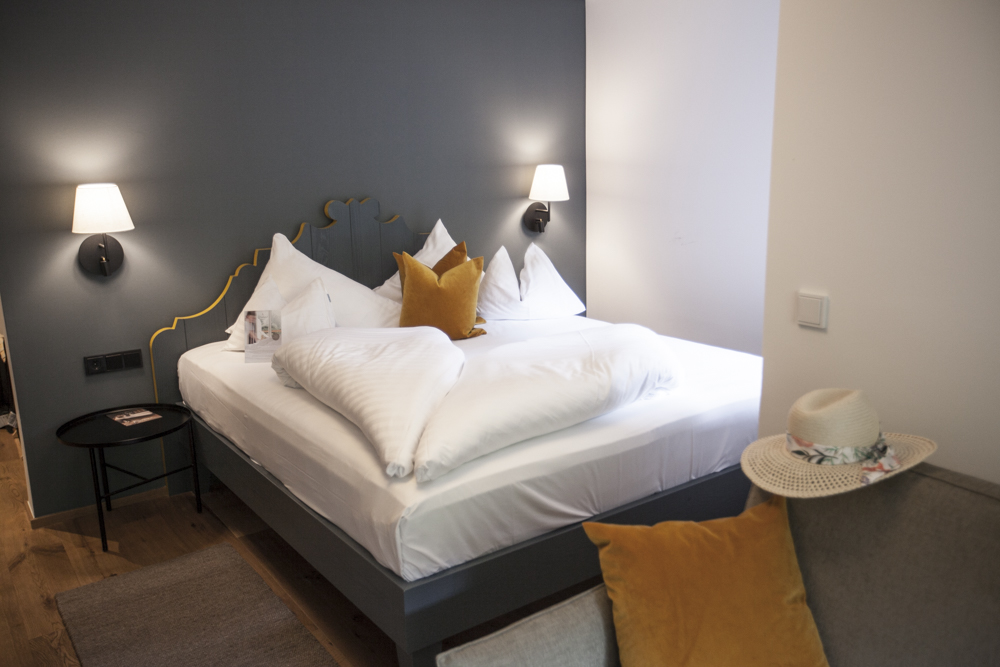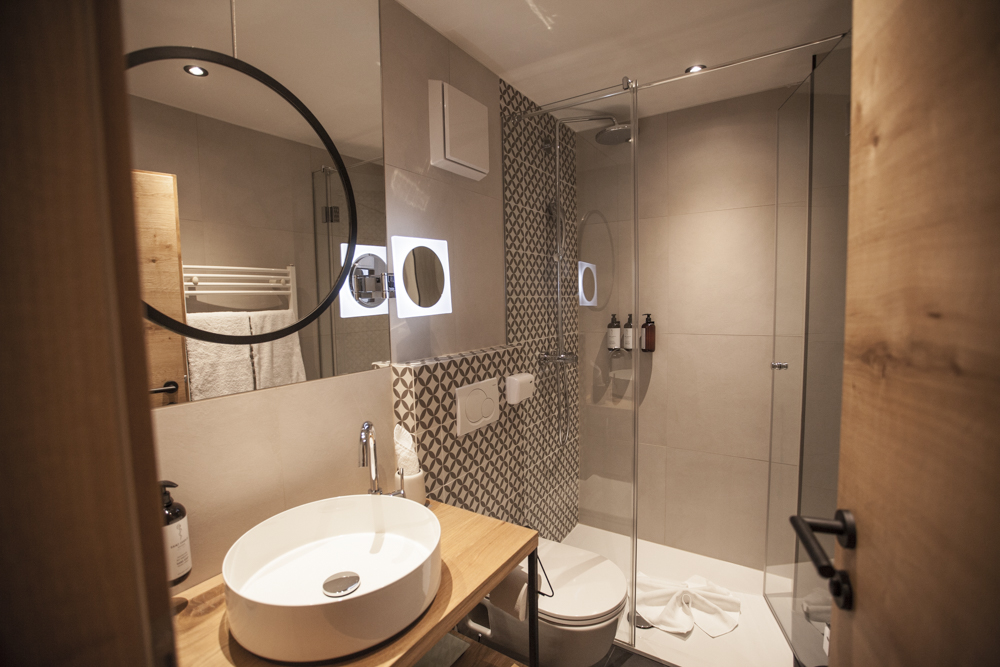 #theroom
Only a two hour drive from Munich, we got to the Hotel Forsthofgut around 12am and  were welcomed with a cold towel and drinks. Their new hotel magazine features high class photos and is layouted so well that one of my friends wanted to bring me one copy for her. When we got to the room I was a bit sad – it was not as pretty as the room we had last time. We were forcing the mountain wall, so the grass was right in front of our balcony, you could touch the hill. Last time we enjoyed a view over the alps and the room was double the size. So unfortunately I couldnt take nice balcony photos with mountains in the background as last time. If you're having this kind of room I recommend to enjoy the view from the relax area at the spa. The equipment in the room was great and improved! They had a backpack and towel bag you can use for free, fresh apples and water in the room, which was great.