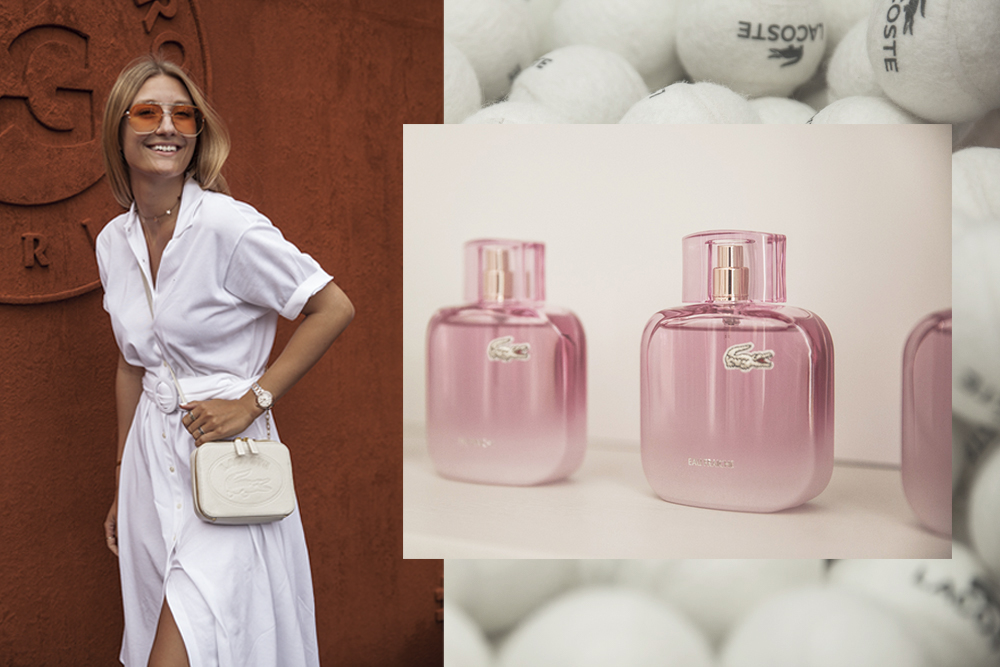 A d v e r t i s e m e n t | We had a great trip to Paris with Lacoste for the L.12.12 eau fraiche perfume launch. The female version smells like the more grown up version of the flacon I shot an editorial with at christmas (see the post here). It's incredients are mandarine, lily, absolu de jasmin d'egypte, grapefruit and water notes.
Let me tell you, even the scents alone smell awesome! For me personally, I would use the L1212 eau fraiche from Lacoste for autumn, not sure why but it smells like that to me. If you would like to know more about the perfume, you can shop it H E R E.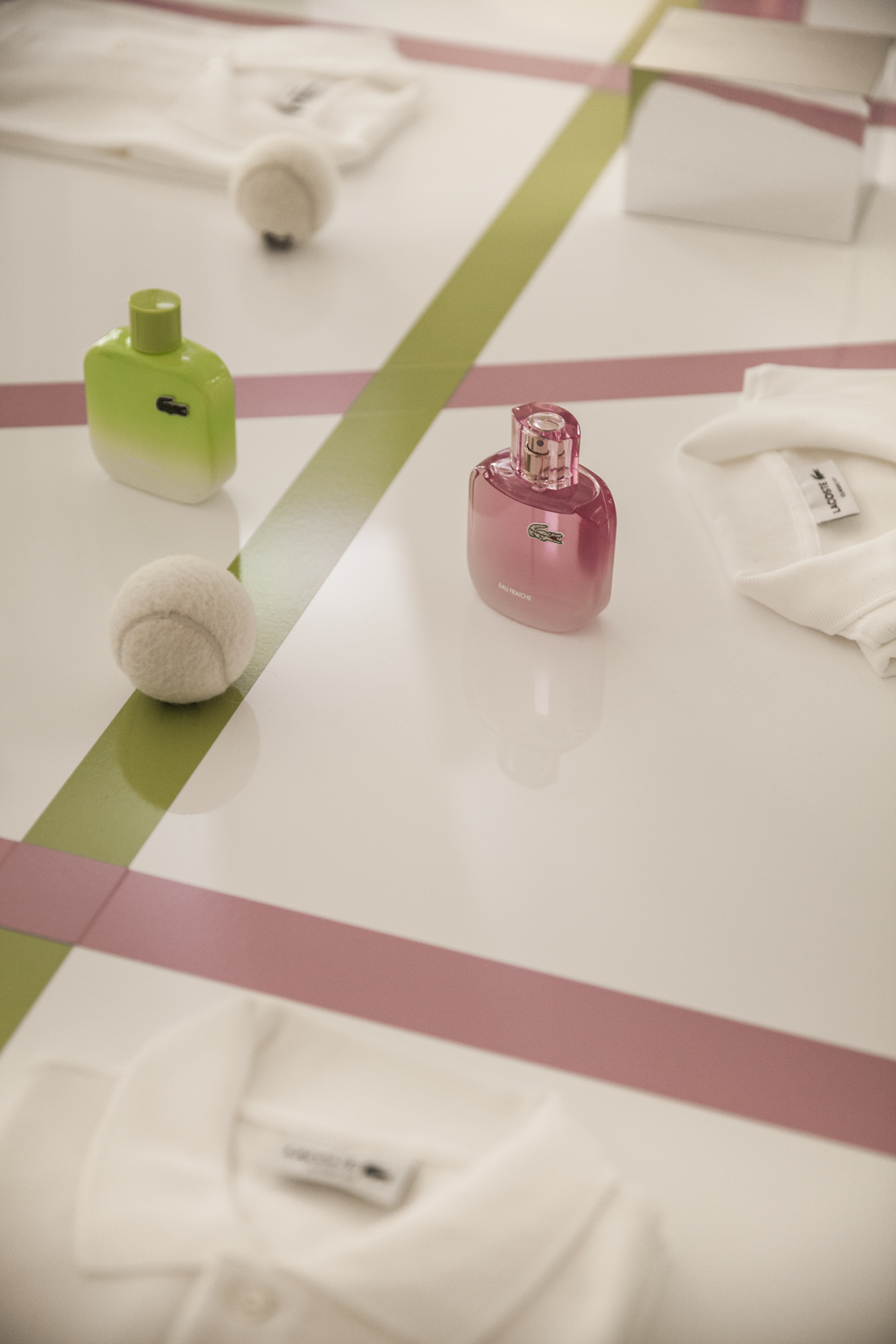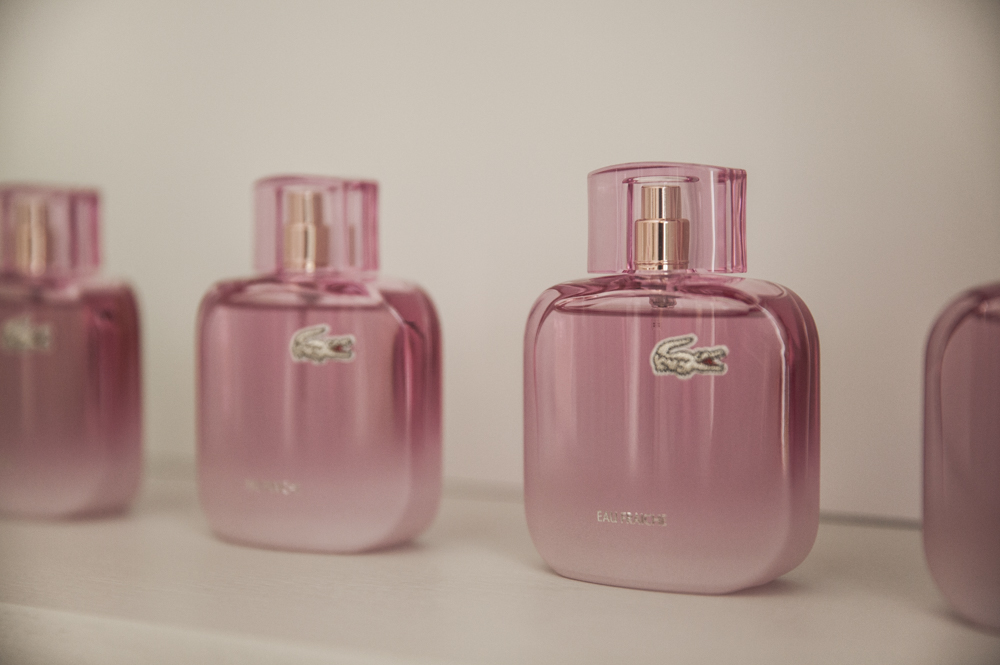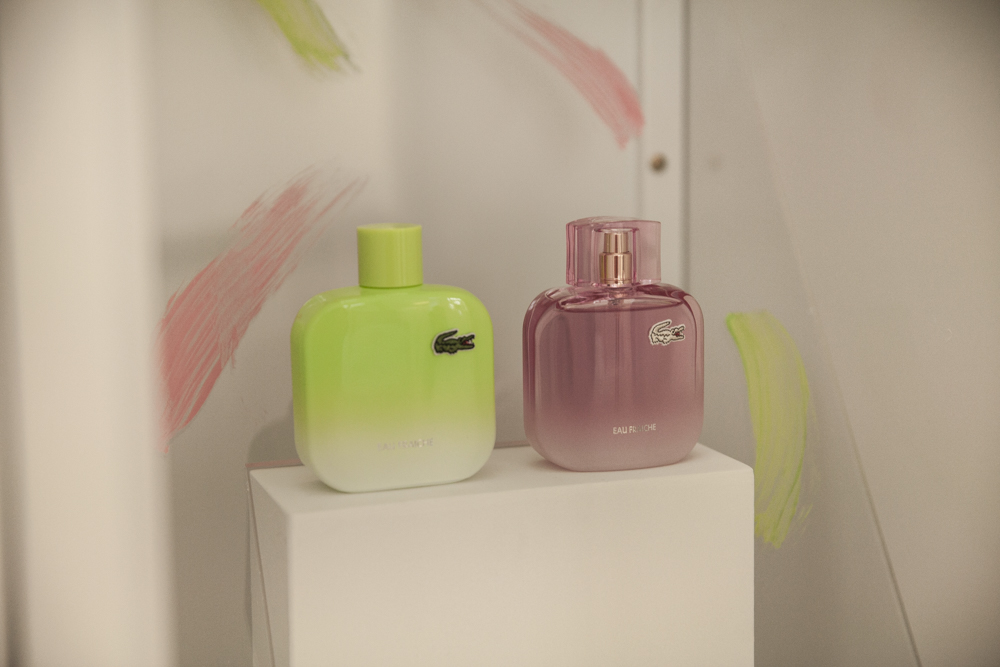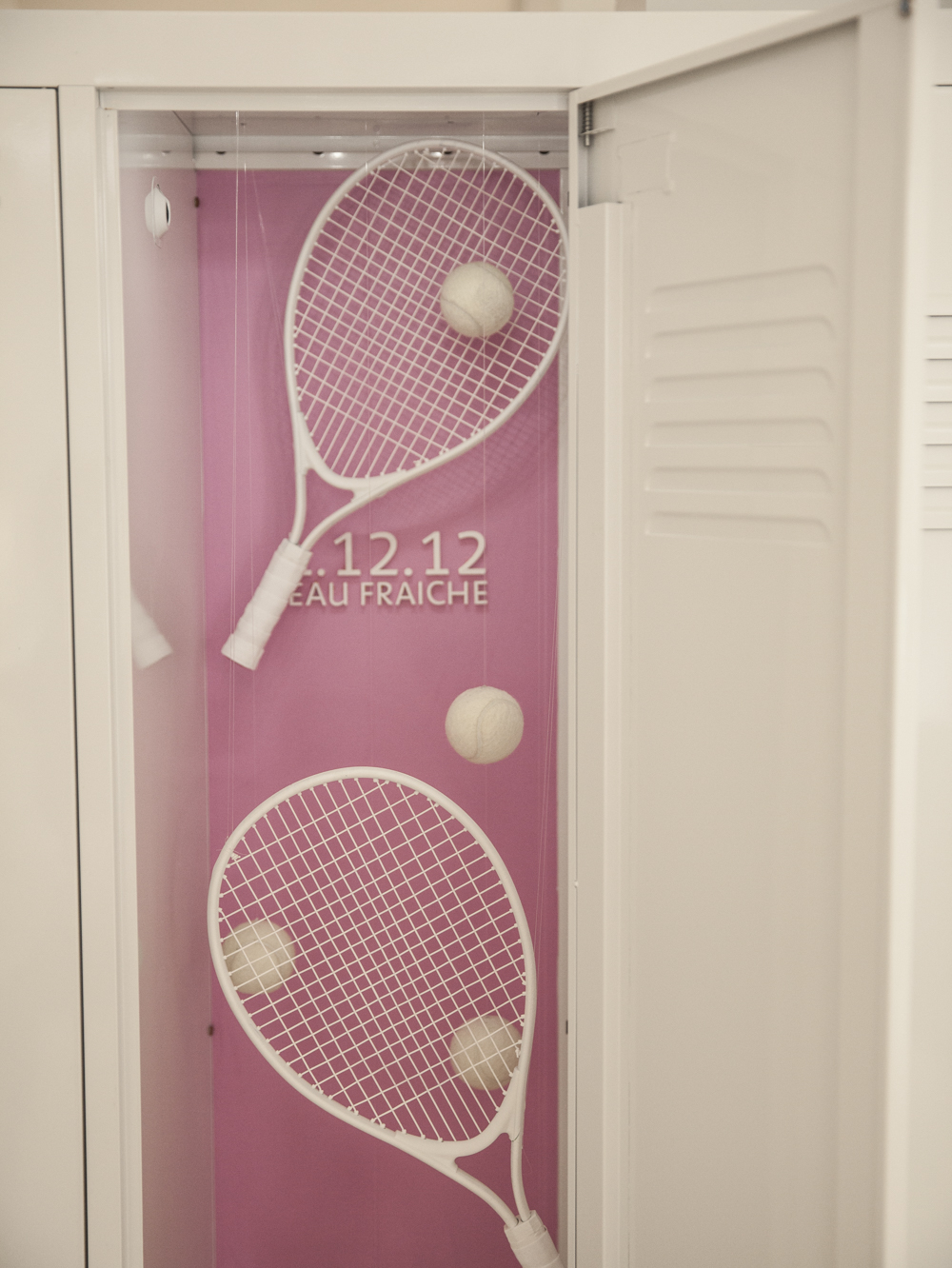 # S A Y L E S S P L A Y M O R E
What do you think of when you think of Lacoste? Of course, tennis! Thanks so much for the invite and for having us at the Roland Garros stadium where we watched the quartel final Germany vs Austria two days ago. As I am loving both countries (living in the south makes me connect more to Austria than Berlin) I was happy for both! In the end Austria won in the match and I have to say, Dominic was better than Alexander.
We spend our day at the stadium watching tennis and had amazing breakfast and dinner (seriously best chocolate cake I ever had – yaaas). Lacoste's long history with tennis is unique and we also visited the Lacoste exhibition after the play. I found it fascinating that the polo shirt from the 1930s literally didn't change much to the ones we wear now – it's a true classic! I was wearing the Lacoste Polo in a longer version as a dress and white sneakers and a Lacoste bag. It's all available in stores!
photos of me: taken by @franellee