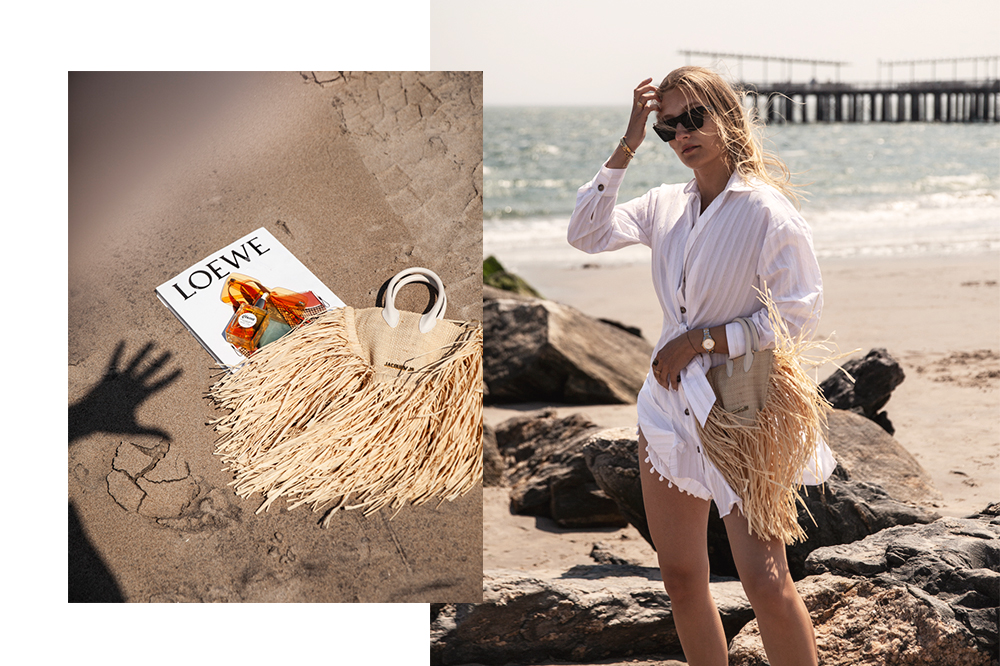 >> there is water from the ocean 
running inside her veins,
from every shore she's been to
wishing she was a mermaid.
I quickly wanted to show you an editorial we shot at windy Coney Island in my favorite habitat – the playa. The only place where I feel even more alive than in NYC is the beach, for sure. I love wind and the feeling of sand between my toes. I'm wearing a Zara dress, Guess pants and Jacquemus Raffia bag. I hope you like it!