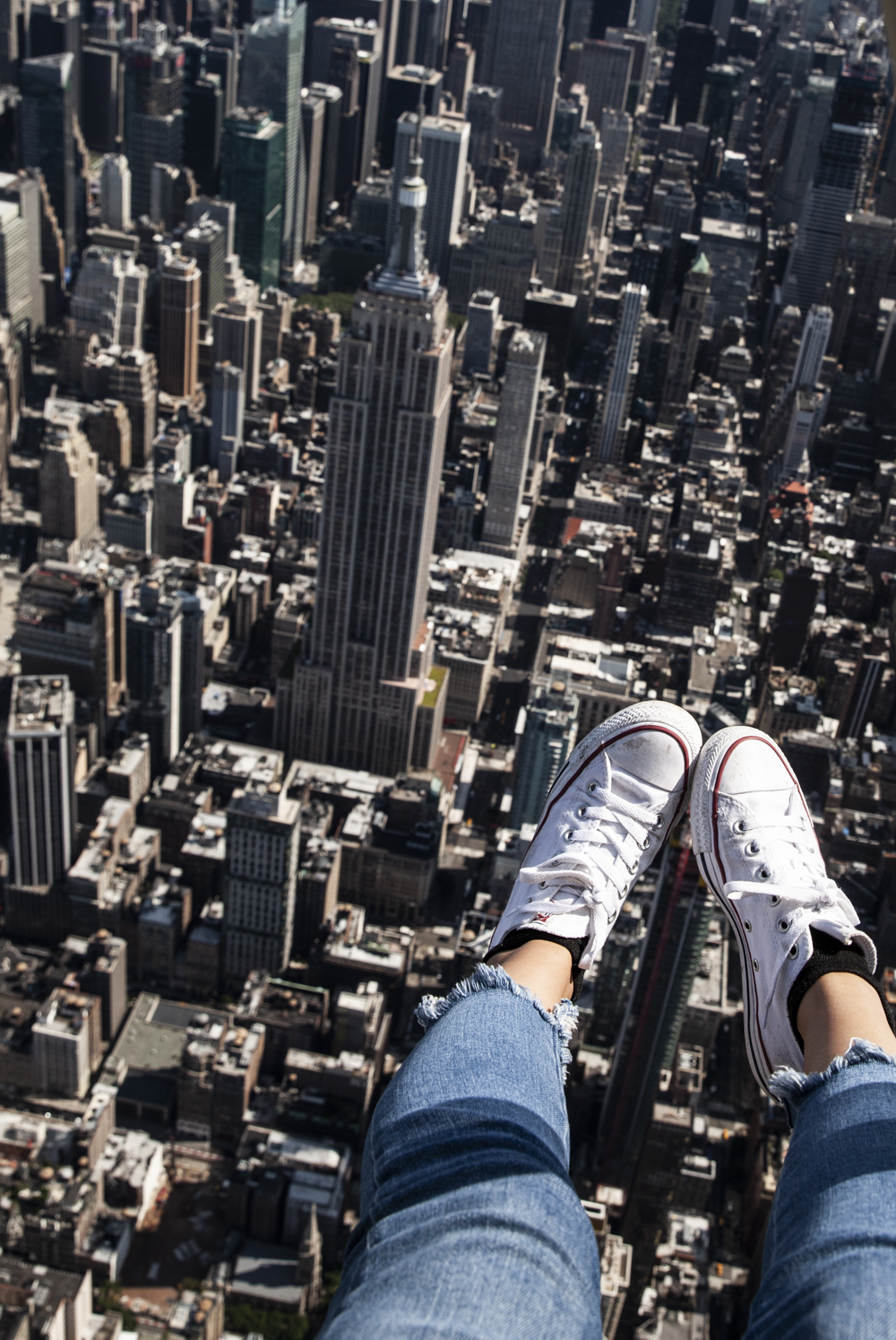 Wow you guys, one of the most amazing experiences I had so far was my open door flight over New York City! It was so so so cool! So breathtaking and scary at the same time with the legs hanging out of the helicopter. I was so happy to be placed in the front seat and felt like a co-pilot. The pilot himself was so funny and we joked around. I can highly recommend this experience but only if you really love flying cause it's quiet scary. Also wanted to know that this is NOT a sponsored post. I paid it all by myself.
Questions you asked me via Instagram stories:
How much was the flight?
It was a special offer that I saw on facebook – it was 250 dollars for a 30 min flight via FLYNYON.
Where does it depart?
It departs from New Jersey and you need 90 minutes to get there from Manhattan.
How much time to plan?
To go back and forth and for security instructions plan around 4 hours.
Can I take my camera?
You can take a big camera on a strap and your iphone, too. It will be secured in your harness.