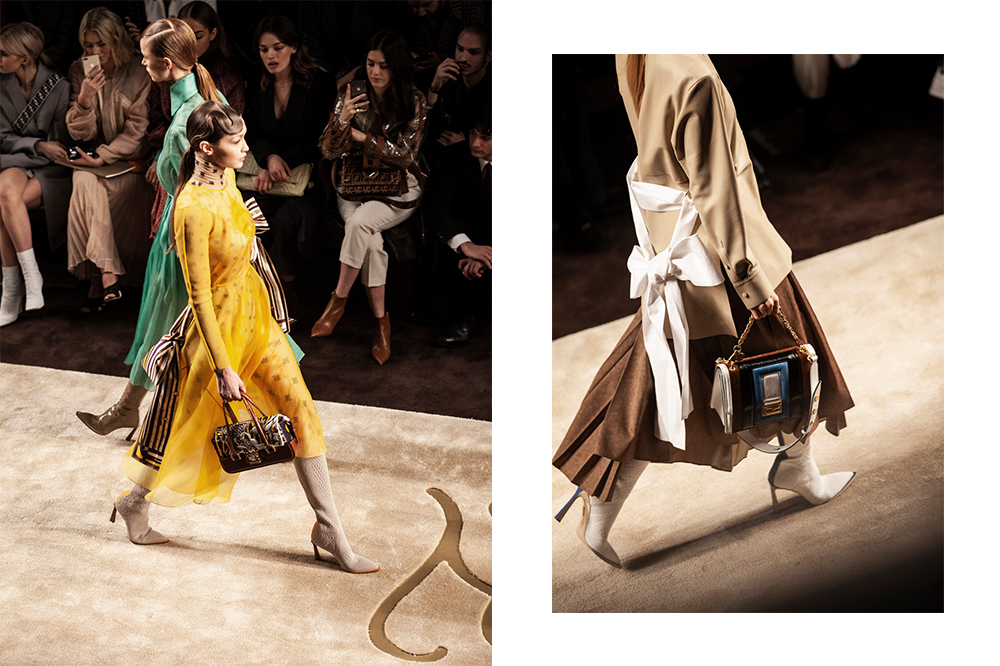 – when you're growing up in a small town
you say 'no one famous ever came from here'
when you're growing up in a small town
and you're having a nervous breakdown
and you think that you'll never escape it
yourself or the place that you live
where did Picasso came from?
there's no Michelangelo coming from Pittsburgh –
Werbung #notpaid / The last FENDI show from Karl Lagerfeld at Milan Fashion Week was so emotional, everybody was holding back their tears. It caught you right away when the show opened with one of his favorite songs 'small town' from Lou Reed. @gigihadid (as shown in the photo above) had tears in her eyes when she walked down the runway. Karl was a true genius for me and when I was asked who I'd like to have dinner with one day I always said 'I would love to discuss with Karl'. I wanted to see Kaiser Karl once in my life but I came half a year to late. It was such an honour to attend the last show of him and even in his last show he set the future – Fendi introduced a new logo that was painted by him long time ago and the runway had the logo on it, too. At the back of the runway was a lettering which said 'Love, Karl' in his handwriting.