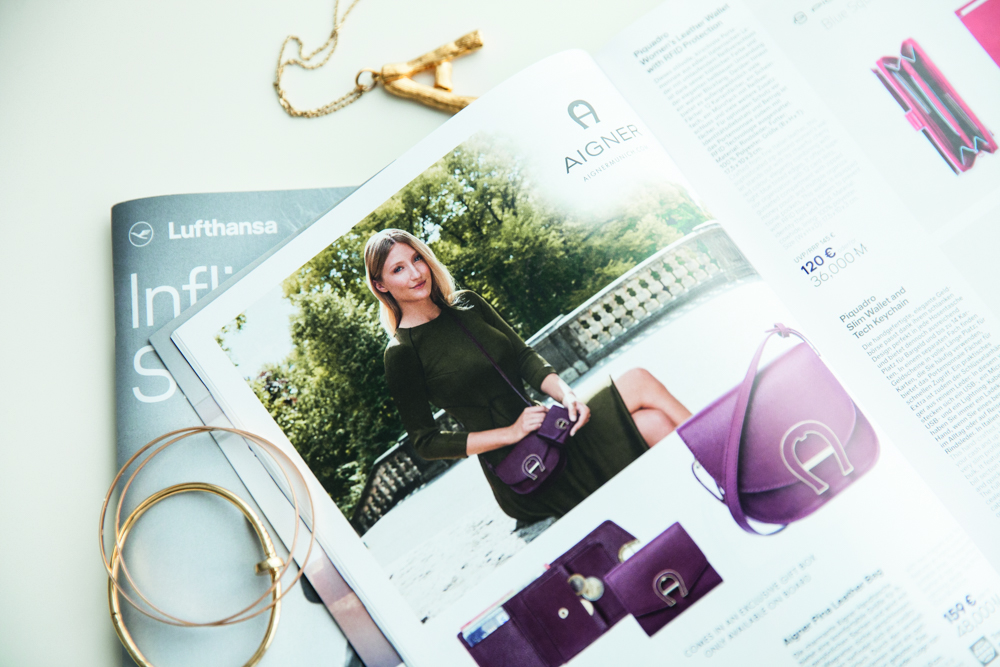 A d v e r t i s e m e n t | #notpaid 
Happy new year my loves! I feel that this year is going to be absolutely awesome! 2019 will be a year full of new experiences, moving to another country, finishing my studies and beeing the new partner at Glam-o-meter – I can't wait my loves. I already booked Capetown with my @noahamywhite and Paris and Milano fashion week with @nettiweber. As my worldwide AIGNER campaign is going the end now and will not be printed in the magazines anymore, I wanted to show you all the details on the blog and not just in my stories.
We shot the AIGNER campaign over a year ago and I was more than honoured to be asked by the Munich team to take part. The campaign was printed in all Lufthansa magazines worldwide and was in every flight for one year. You can buy the special edition of the Aigner x Lufthansa bag on flight. Immanuel Meier took the photos and the hair & makeup is by lovely Tony Schmoll. Thank you for your great work!