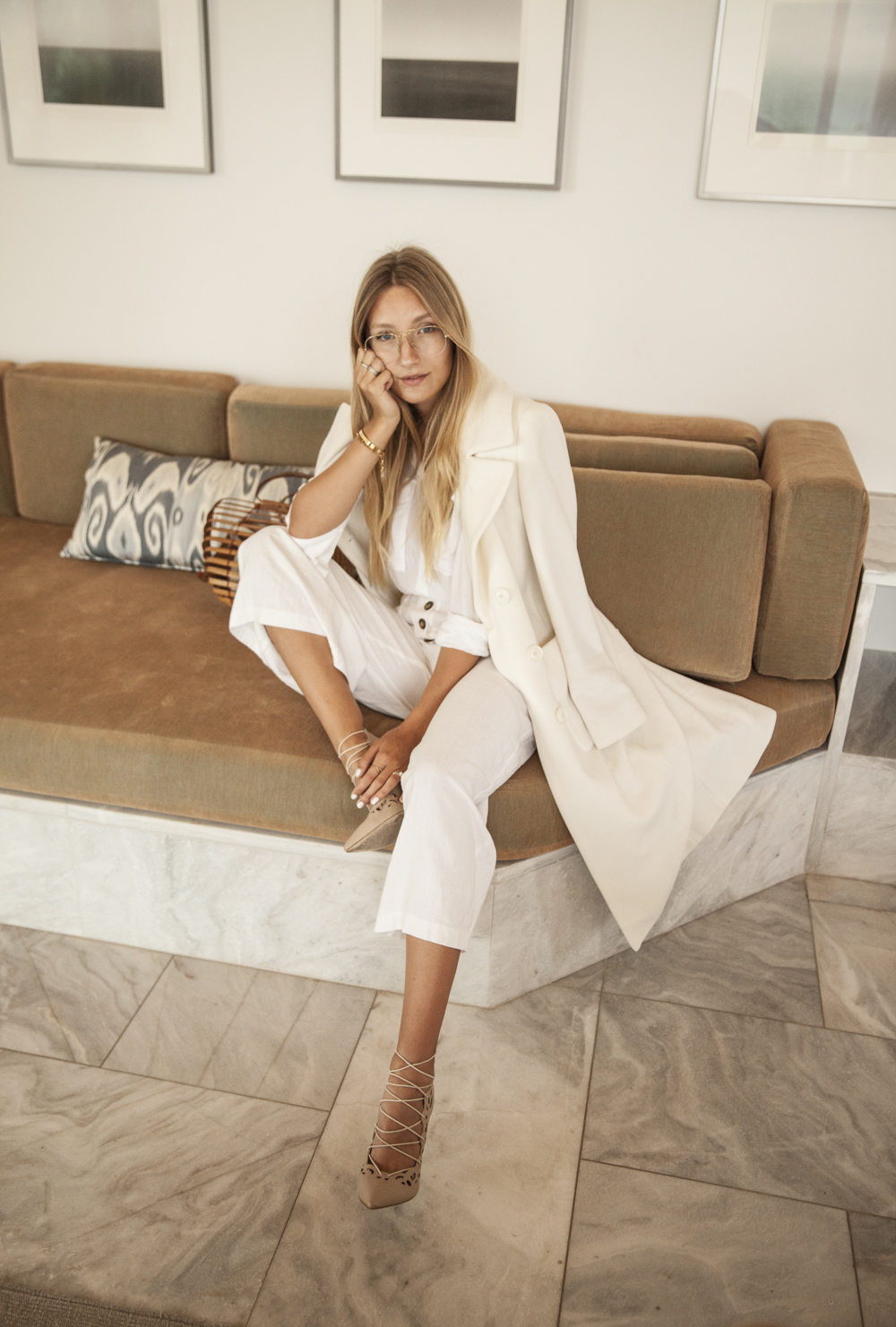 A d v e r t i s e m e n t | Paid collaboration with Madeleine Fashion | Every time I'm at the Madeleine Fashion press day I think how beautiful their clothes are, great quality and colors – and more people should know about this online shop! Together with Madeleine I'm showing you three of my favorite fall coats this season. I am super happy to announce that I am on the cover of their blogger special  mag in every Madeleine package that is shipped. So proud of that! All photos were shot at the beautiful Amanzoe Resort, click read more to see all outfits.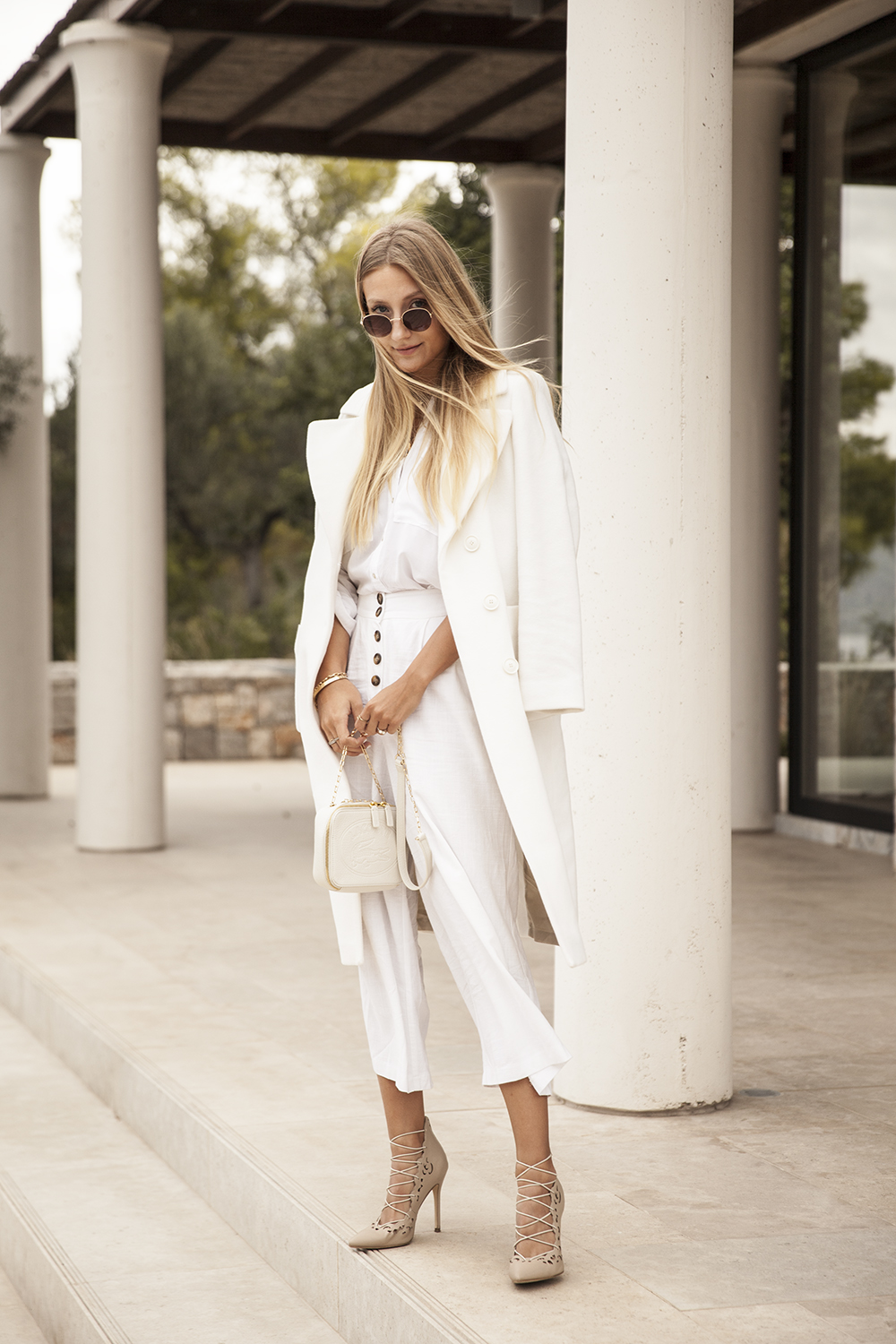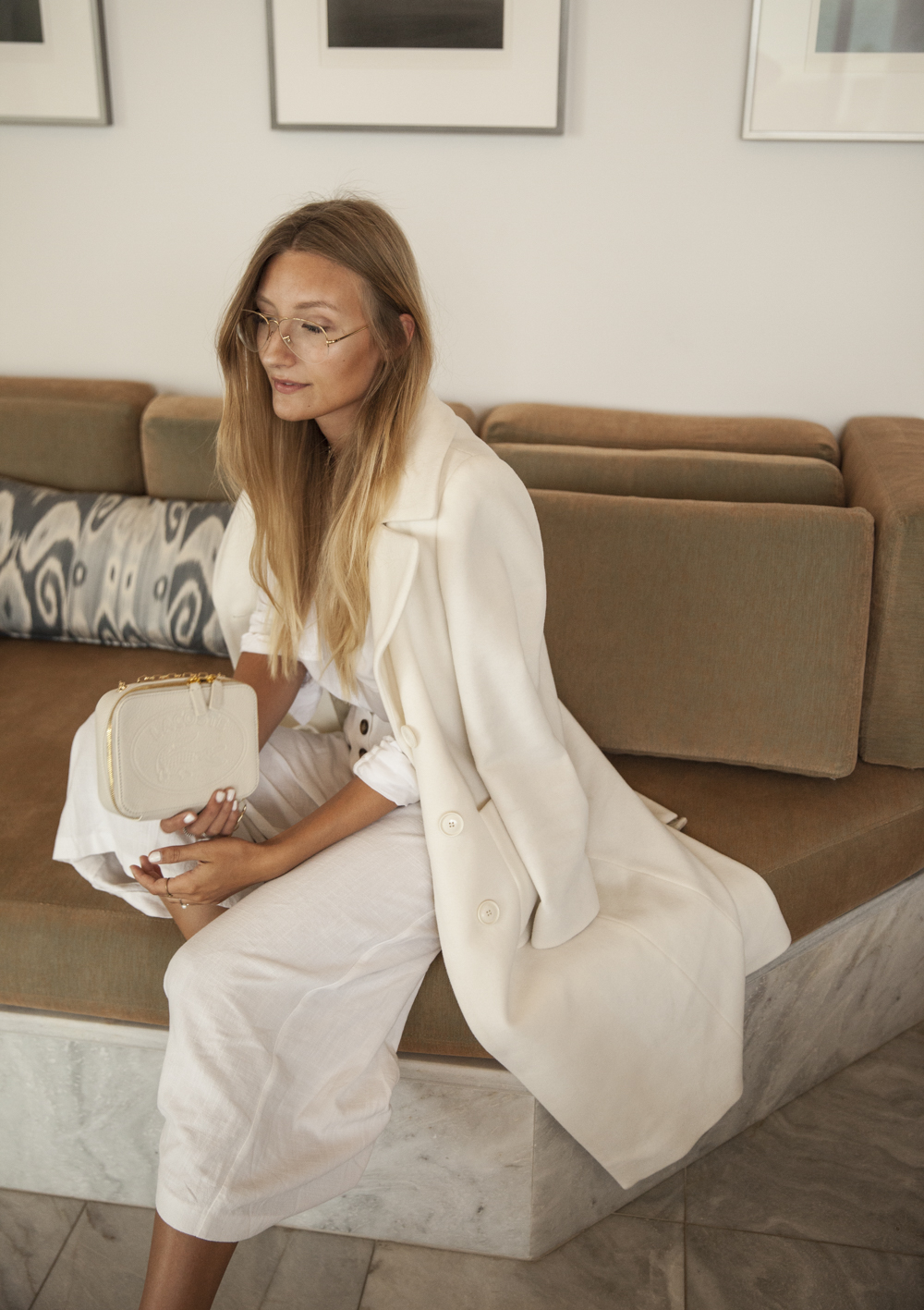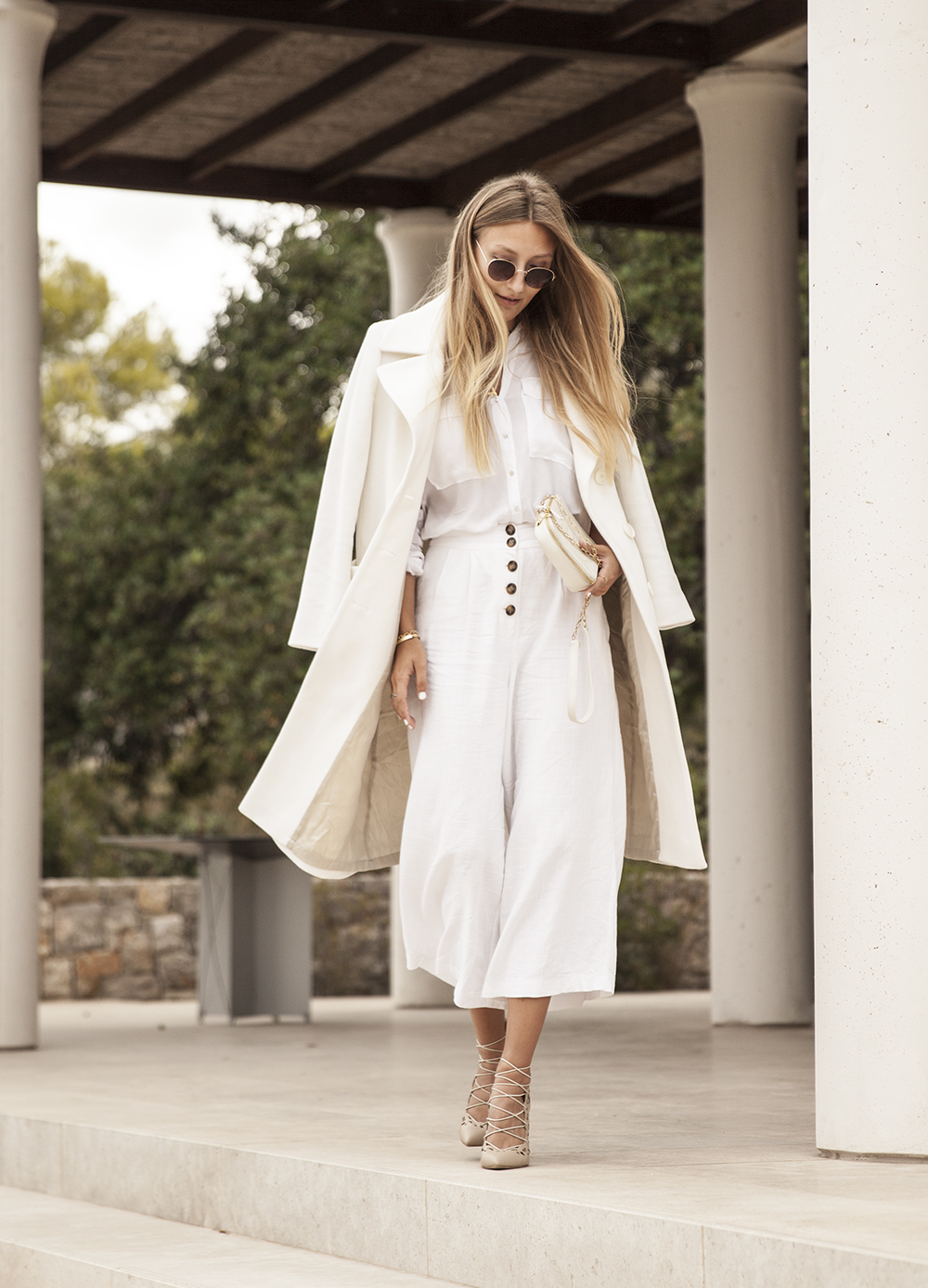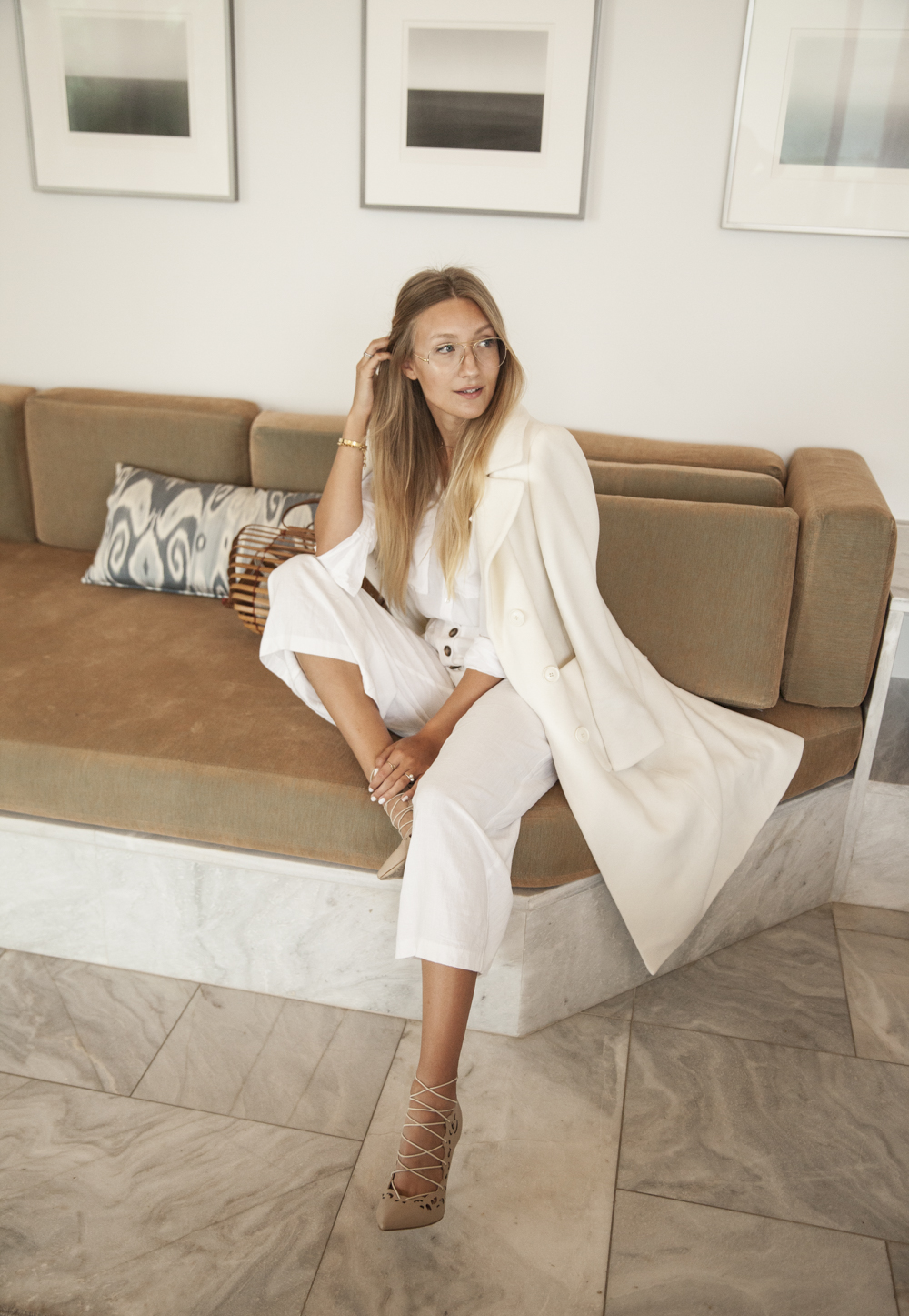 t h e  w h i t e  c o a t
The white one is one of their key coats for fall, and I am sooo in love with the material. I combined it in a full white look and I am wearing it nearly every day now because it fits perfect with brown shades, blue shades, grey shades and red shades for fall. If you didn't know already that you need a white coat, let me tell you – you need it nooow! Like a white bag (a lot of people don't believe me) it is an all time classic and fits with every color that you like to wear! Like a white blouse it never goes out of style.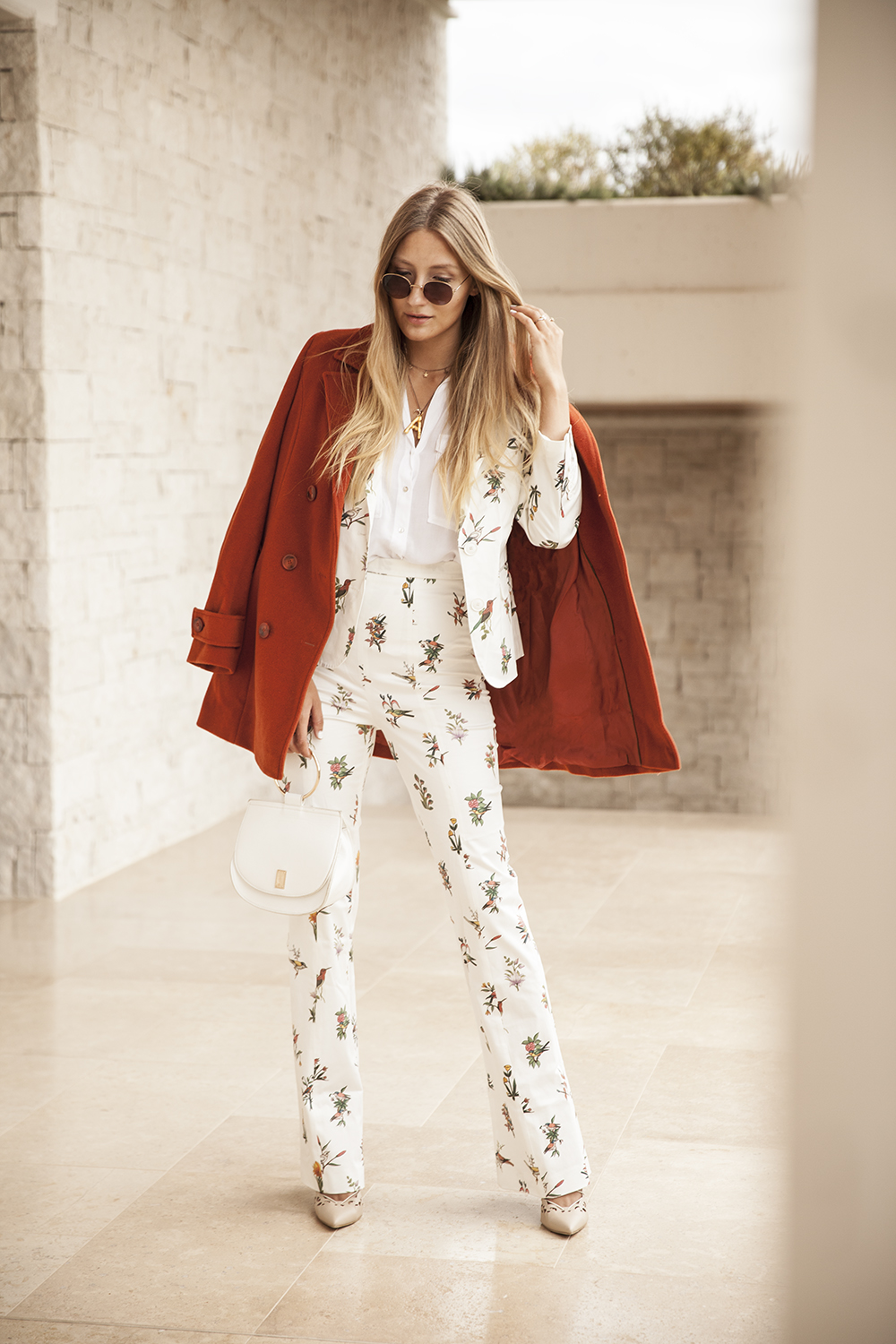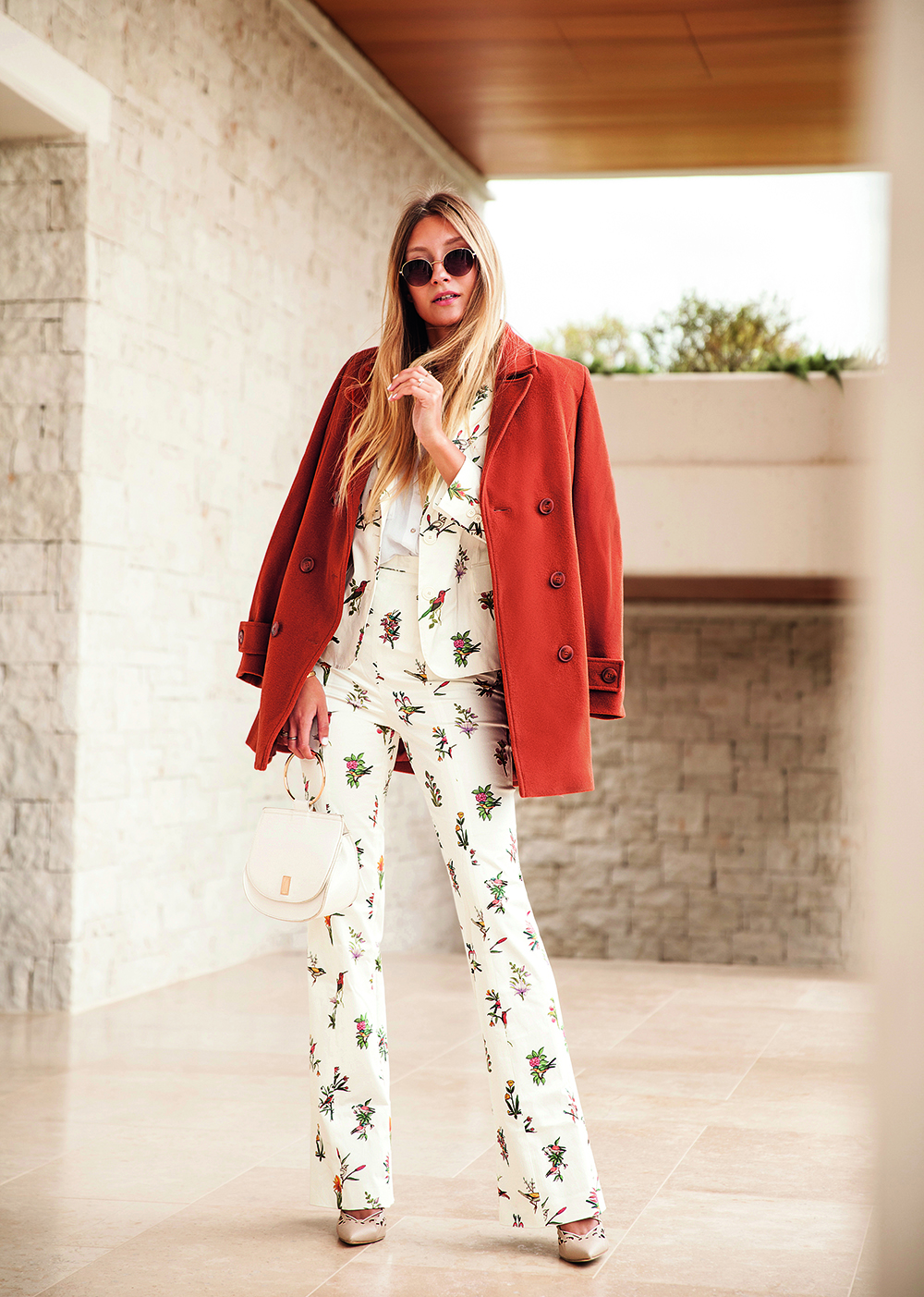 t h e  o r a n g e / c o p p e r
This coat is my next favorite – a little bit shorter than the other one and perfect to combine with dark reds, brown trousers, white suits, grey all over, yellow occer, basically everything that is on trend now! It's the color of the season – I am telling you – you will never want to take this off. My friend Noah stole it from me when we were in Greece. It's also a thick material for fall – as I am always freezing, this is perfect for me. I hope you like the whole look with the copper coat from Madeleine Fashion!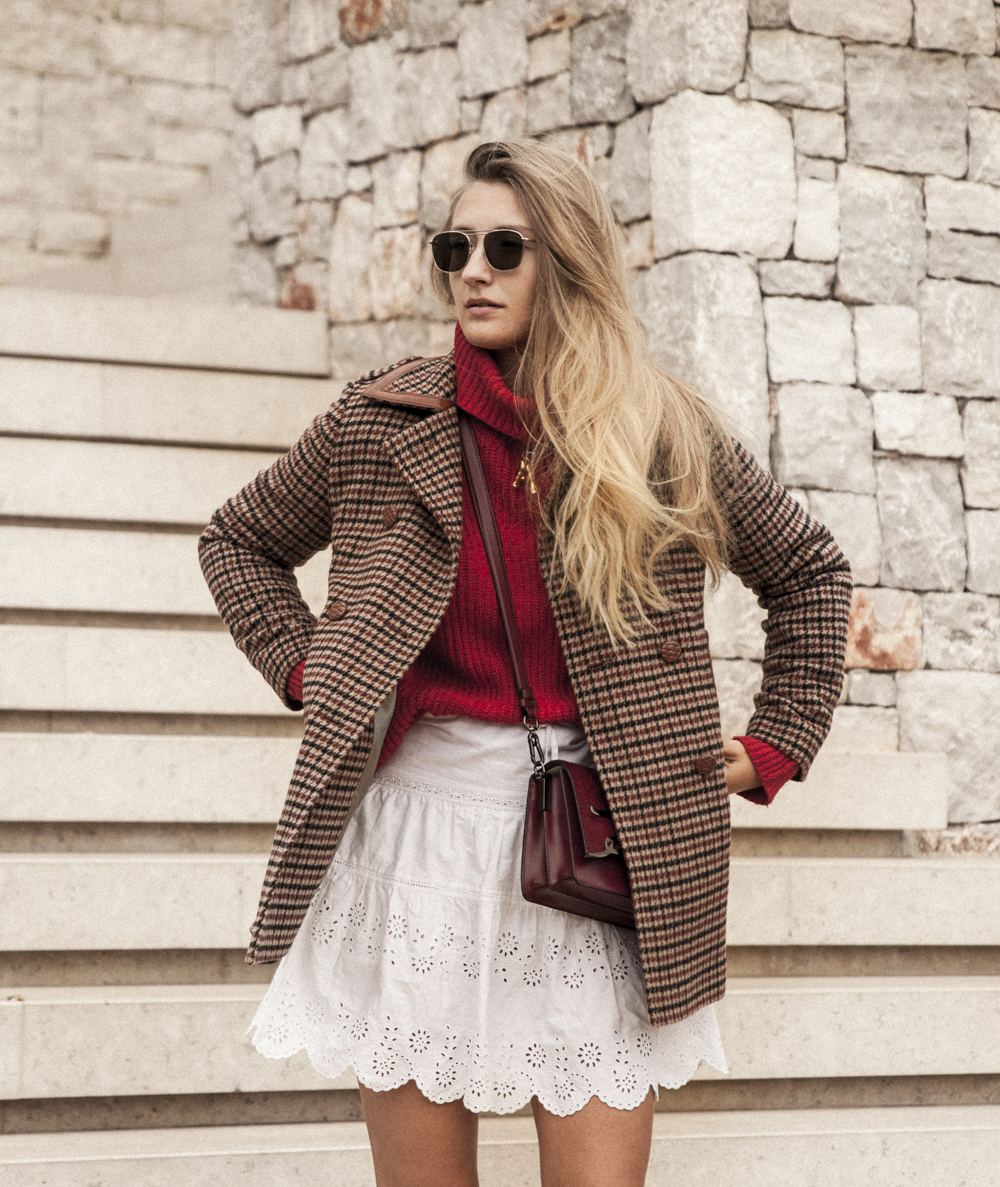 t h e  c h e c k e d
You know that I am not so into animal prints but I loooove a good checked pattern! You've seen me wearing checked blouses, skirts, pants and dresses – probably wearing it since I'm 14. When I saw this coat I immediatly fell in love. I love the color and the little details on the collar and the buttons. Makes it so unique and special and also very chic. I combined this coat with a super light fall look – a Burberry skirt and red pullover, Karl Lagerfeld bag and warm leather boots. For colder days I would exchange it for a trouser but it is literally 22 degreee in October right now. I hope you liked all three looks! Happy shopping, I wish you a beautiful autumn.