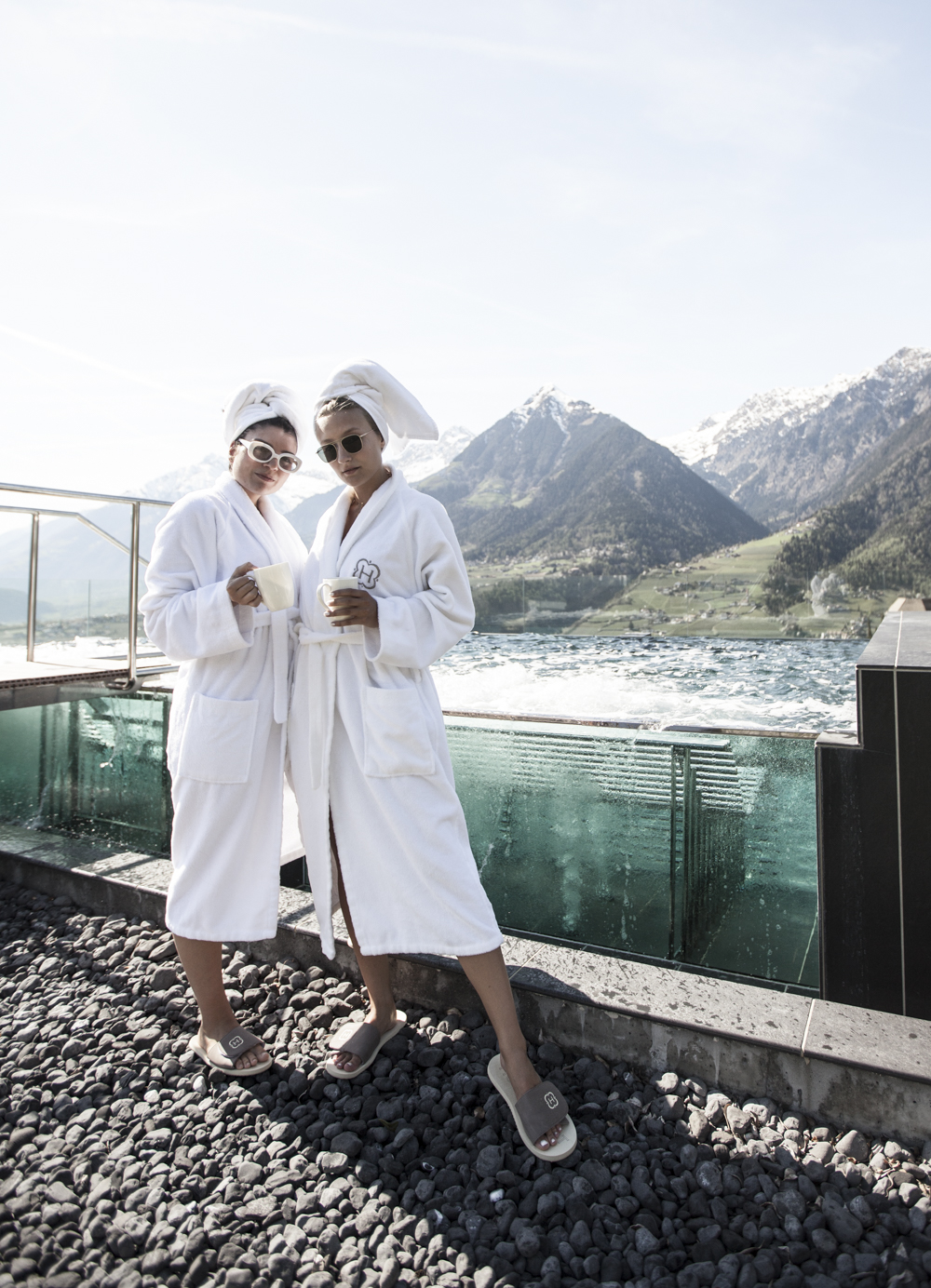 This trip was an invitation by the Hotel Hohenwart | We arrived on a bright afternoon at the Hohenwart – we took the train from Munich to Bozen and then the hotel shuttle – and were amazed by the stunning location of the Hotel Hohenwart.  After our arrival we were treated with a snack and cocktail with Harald Kitz, who is such a nice and warm hearted person and took care of our wellbeeing for the next days.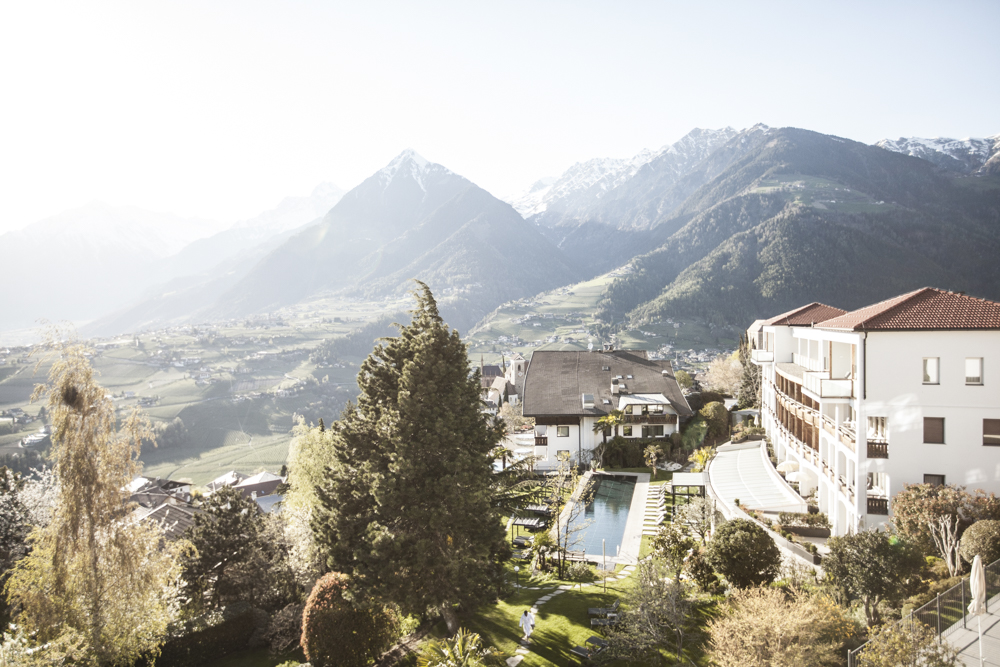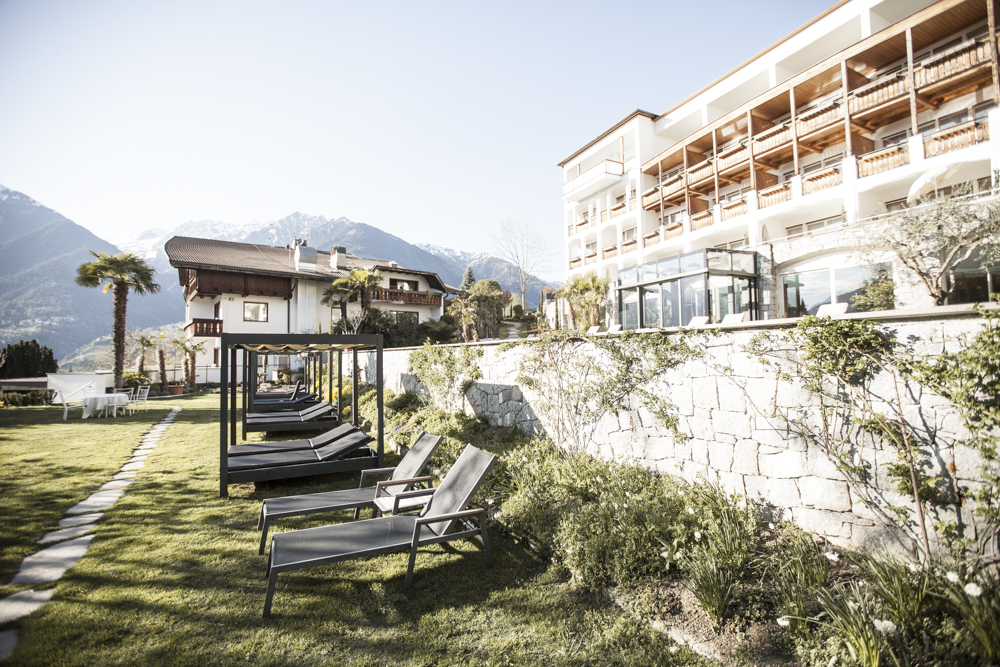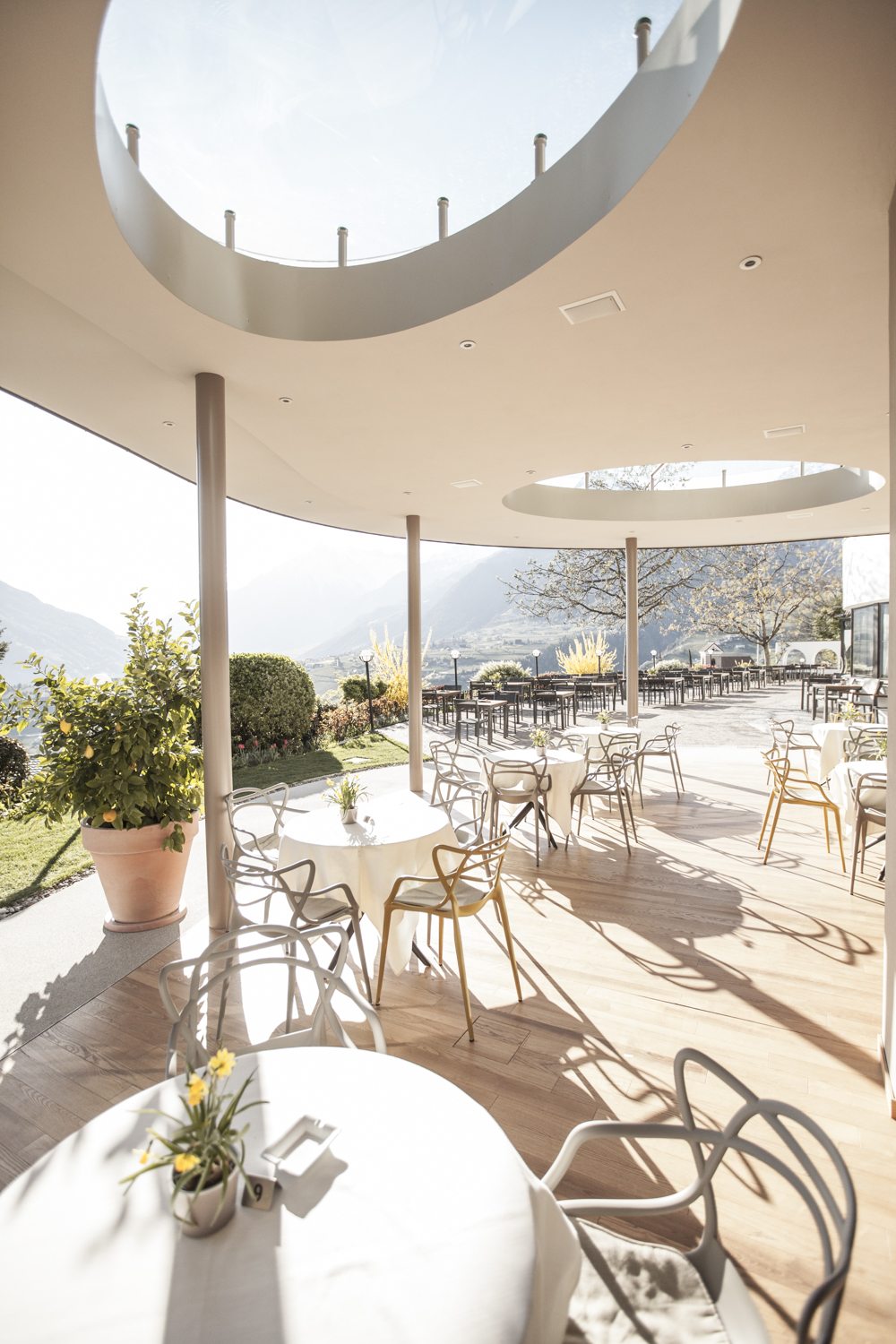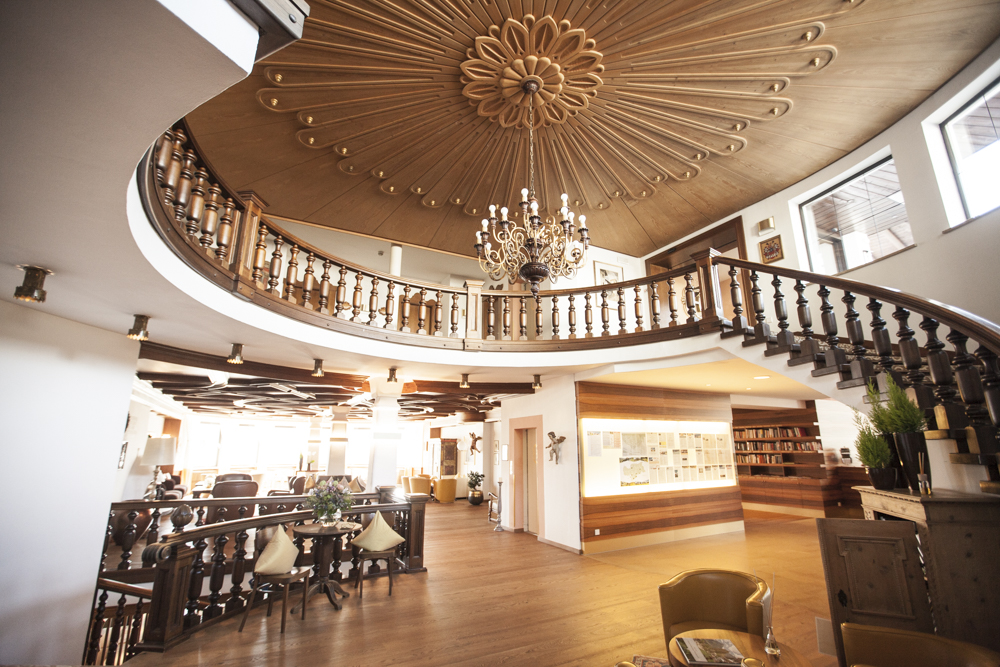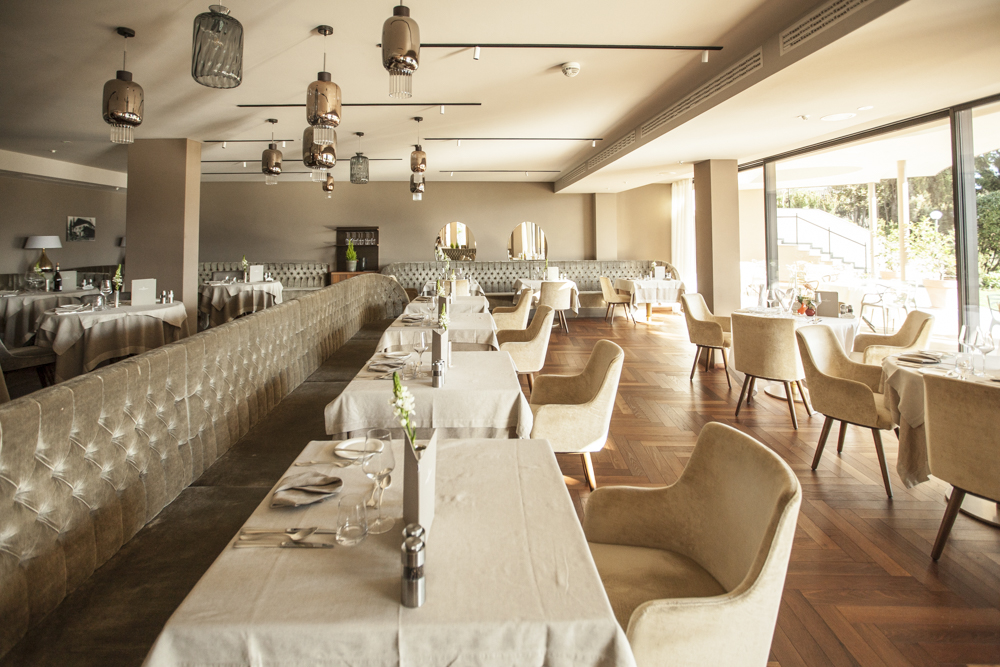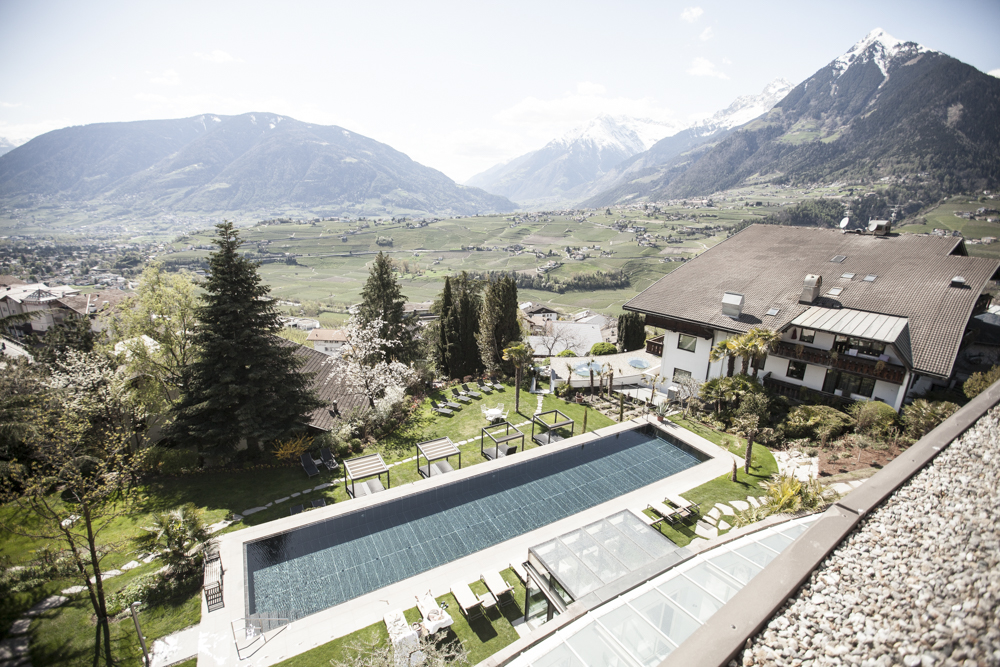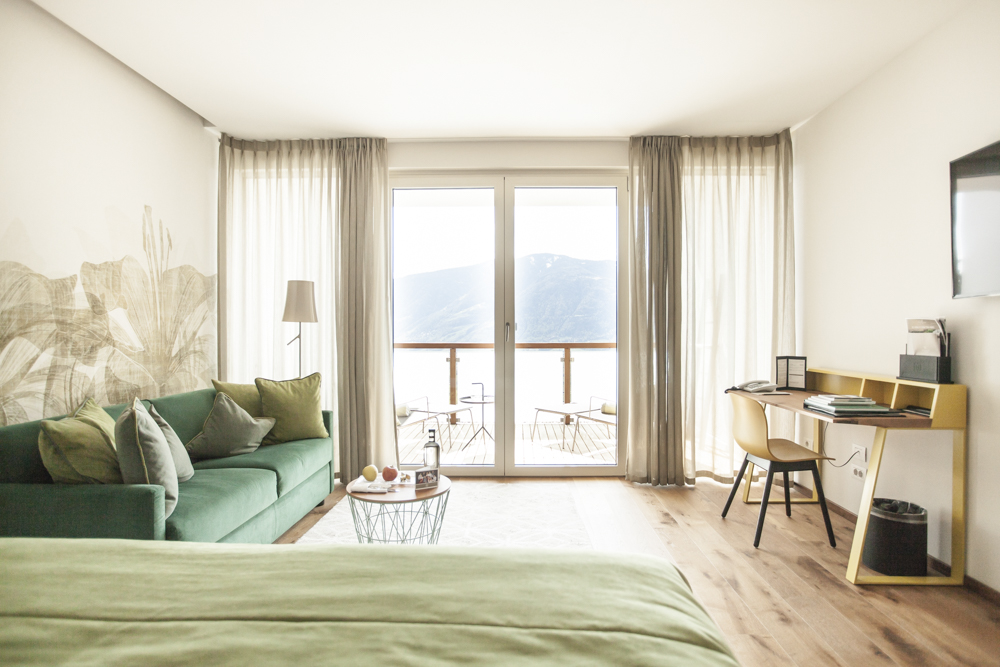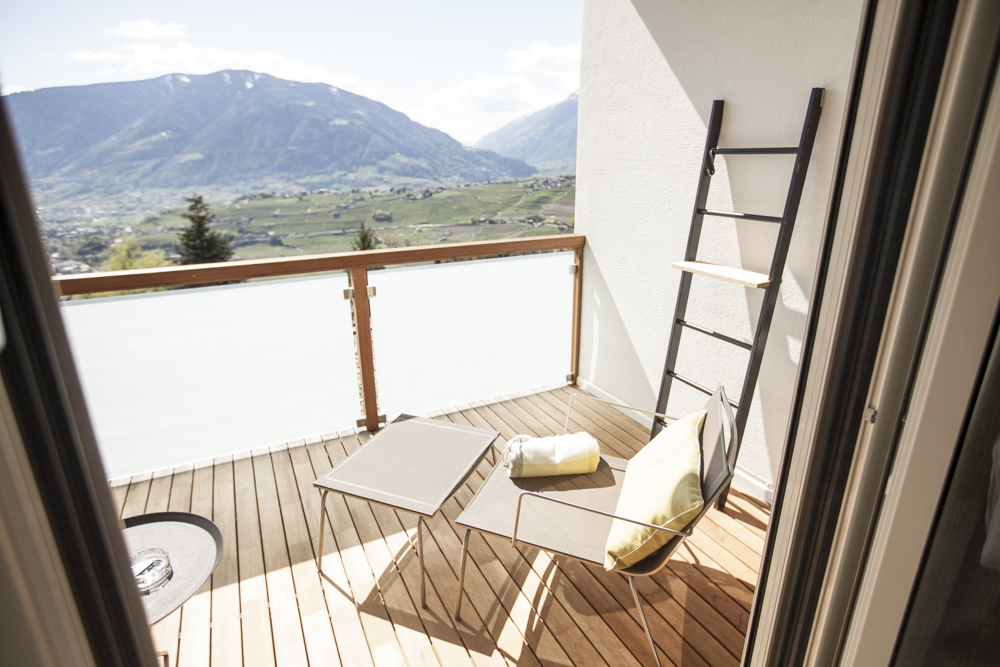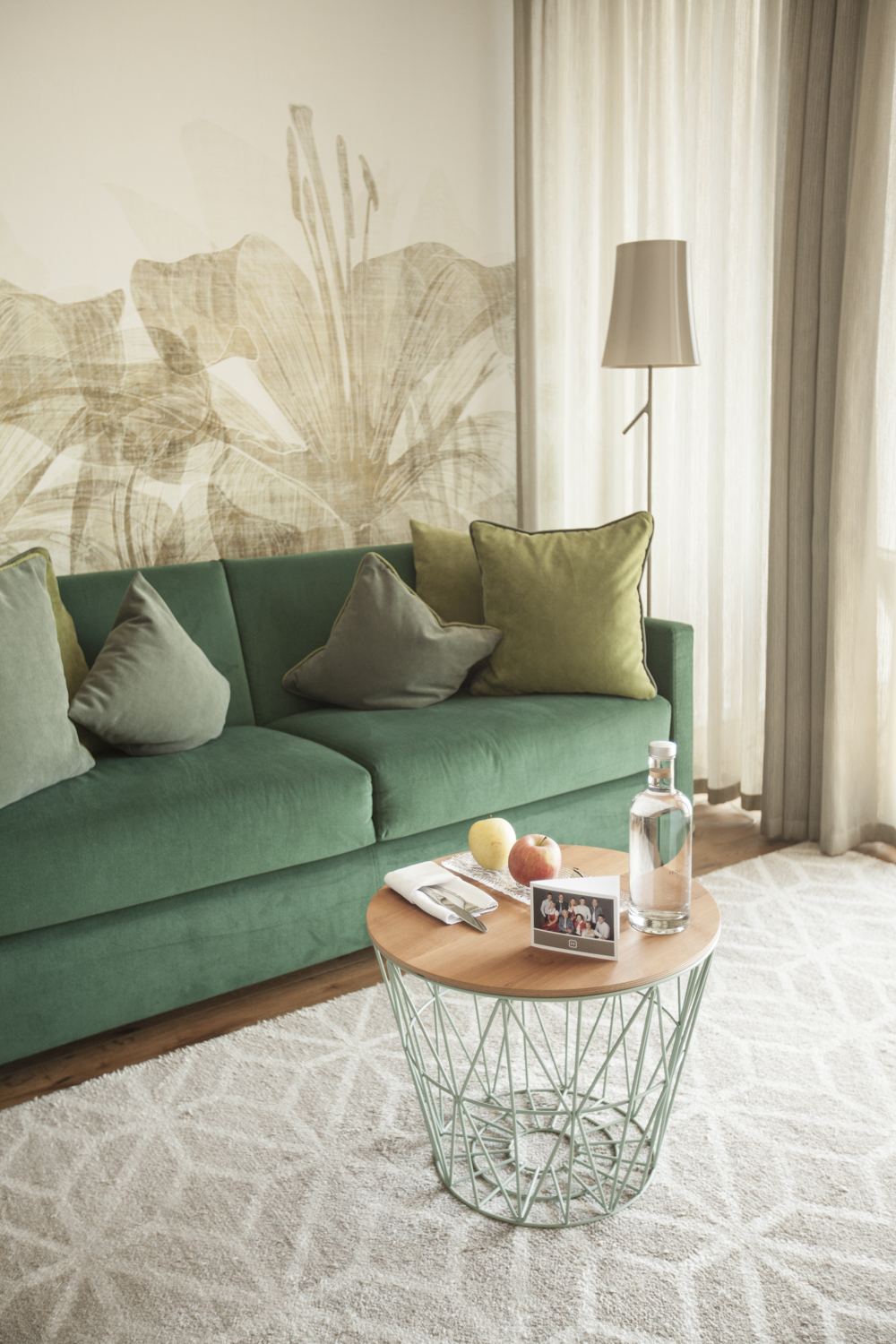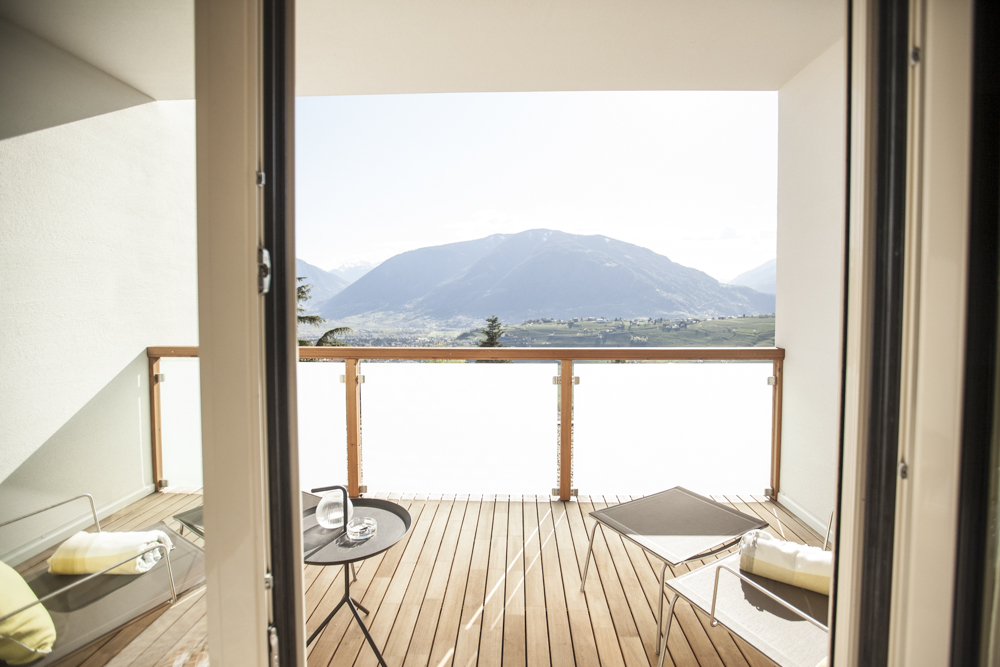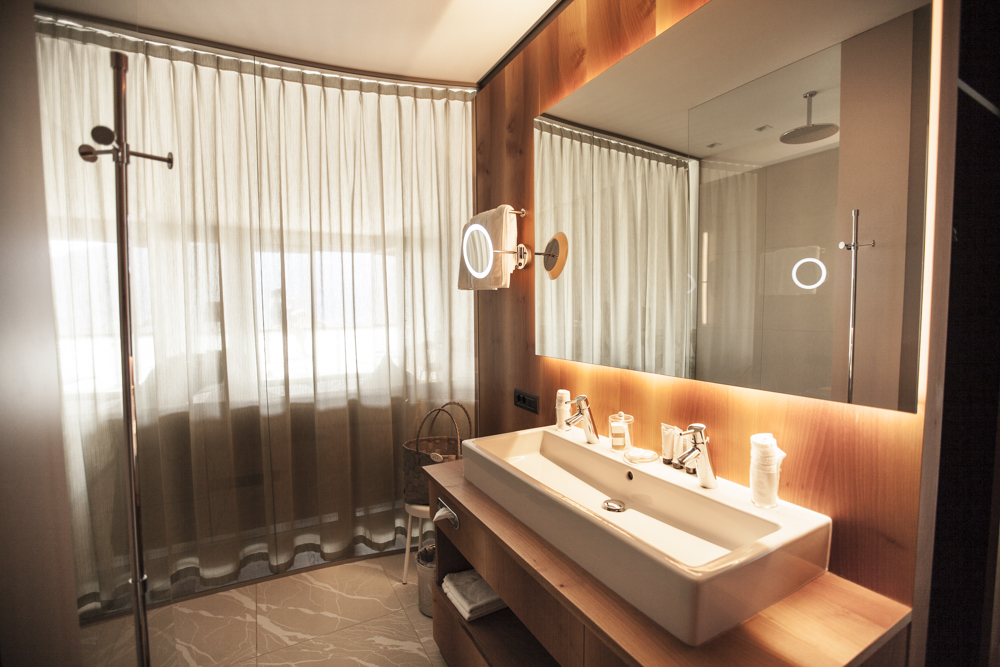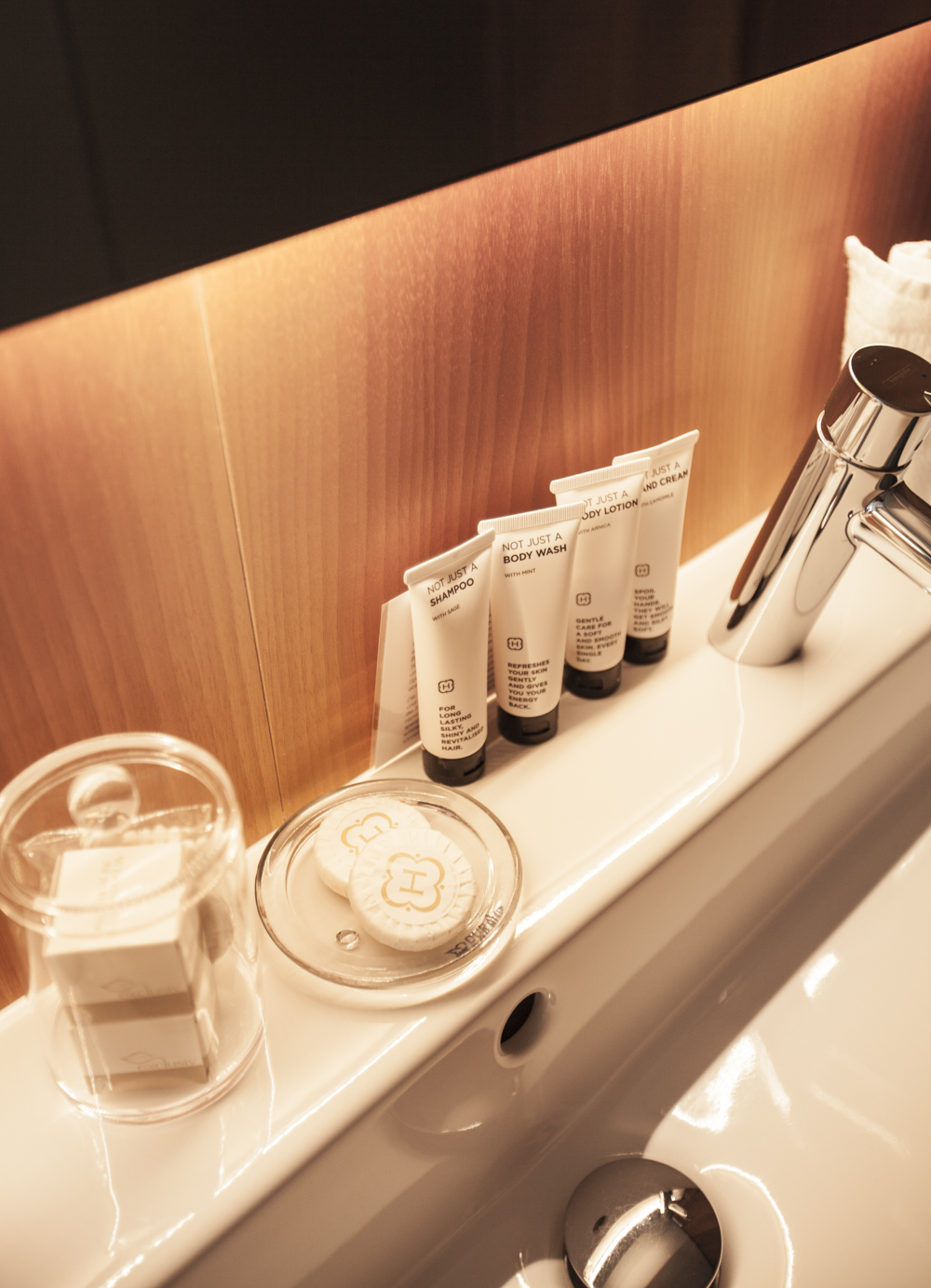 The hotel is located a bit outside of Meran and is easy to reach. You have two main pools outside (one 25m and one jacuzzi), a sauna and pool area inside and three buildings which were built in different years so you have a traditional part, a new part and a super modern part. The hotel spoils you with an afternoon lunch and a five course dinner in the evening and the quality of the dishes were sooo good! I personaly have been to a lot of hotels but haven't felt so much welcome in any of them. Christine Laimer, owner of the hotel, was so sweet and always there for us. We were really happy to hear that all rooms face the mountains and we had a rainshower and 30 hangers im the room, which was great!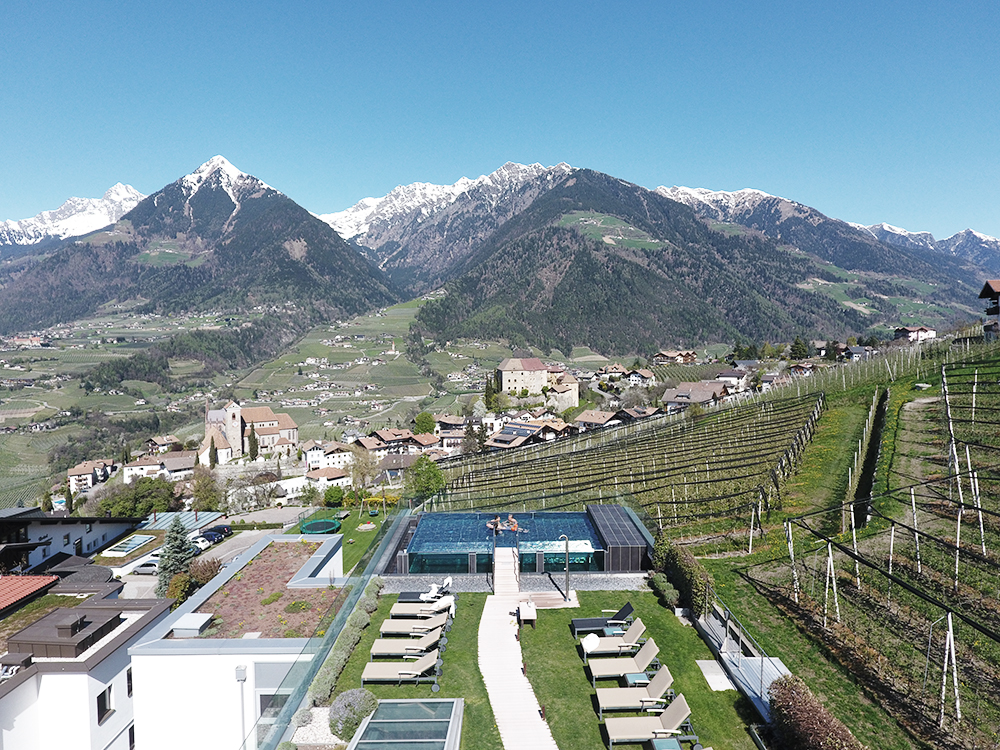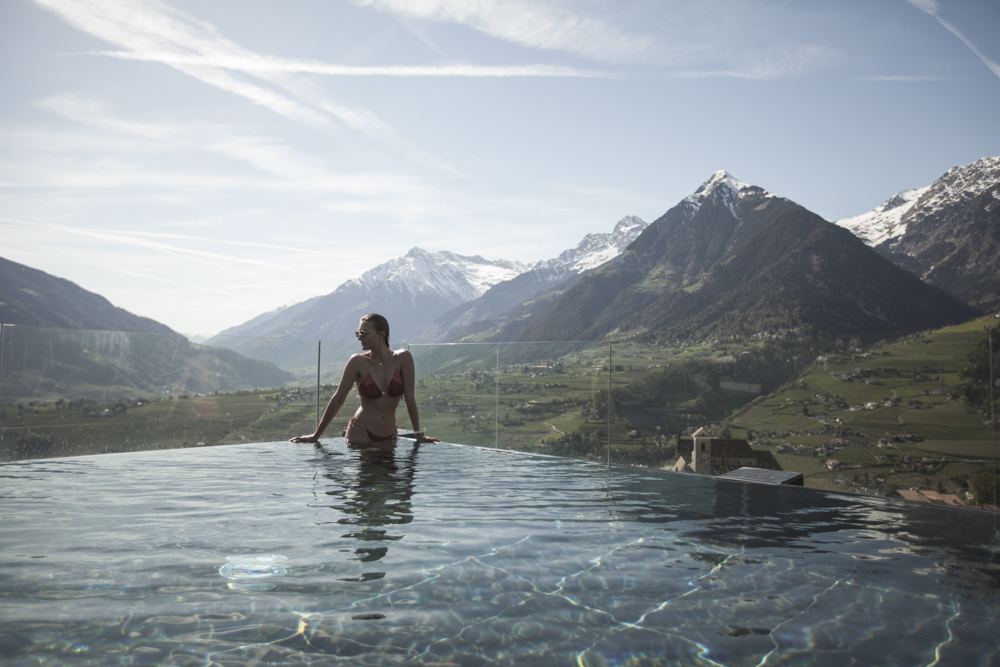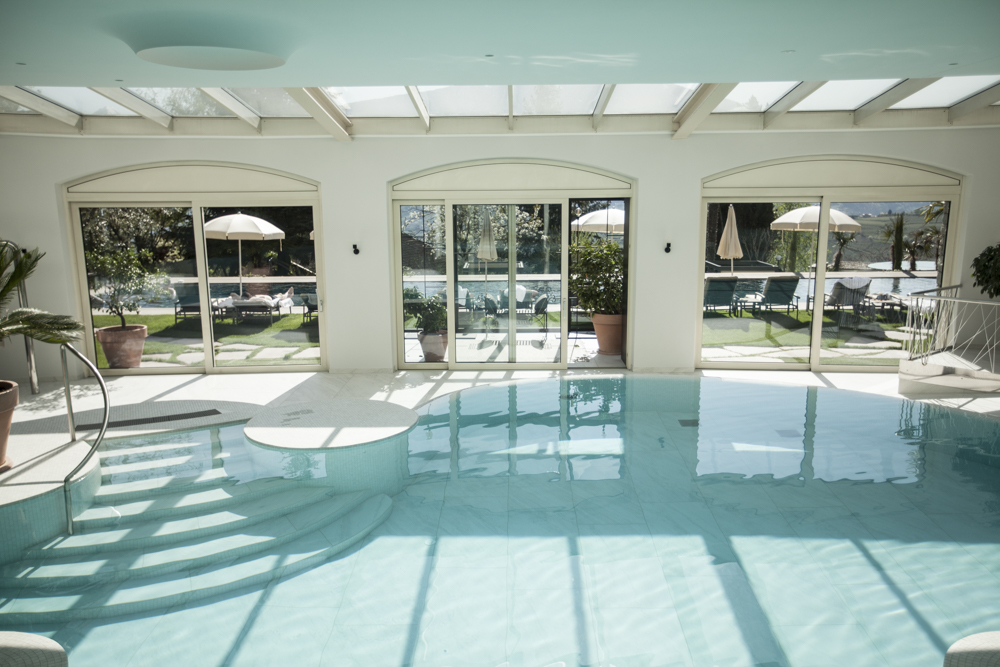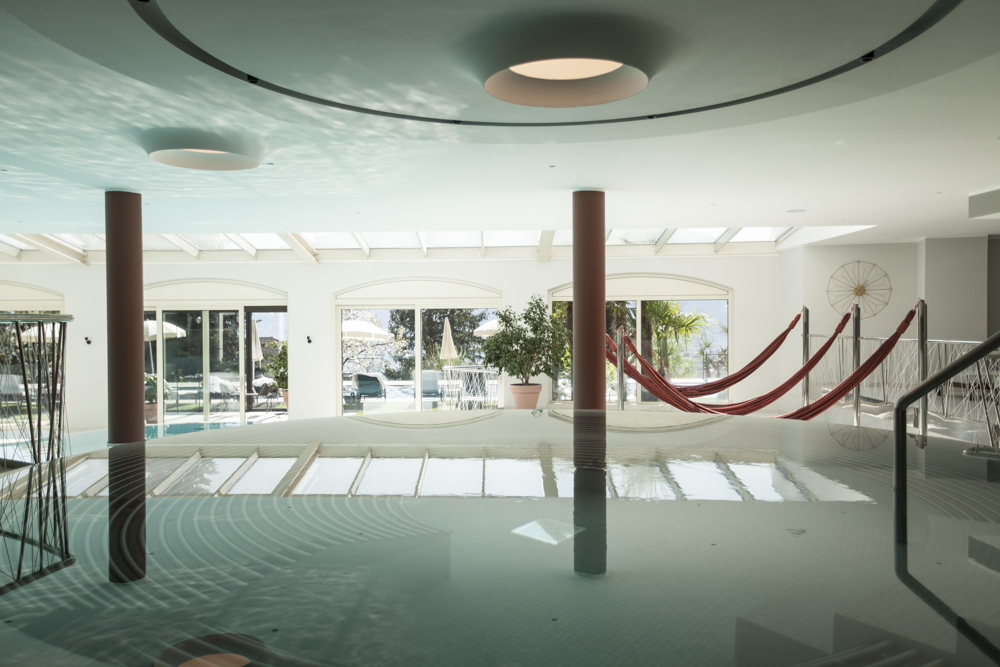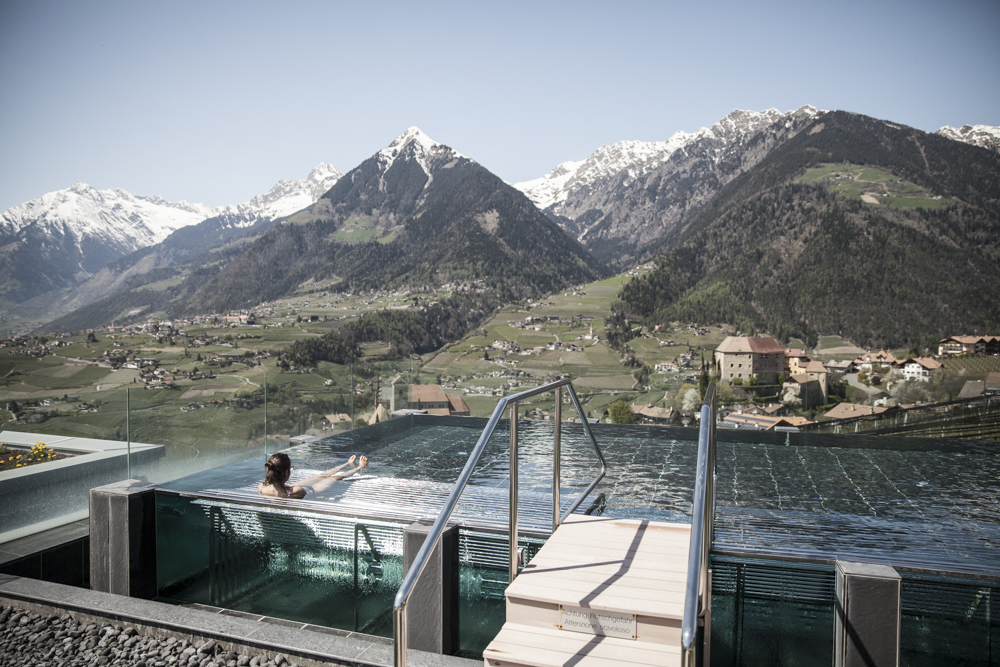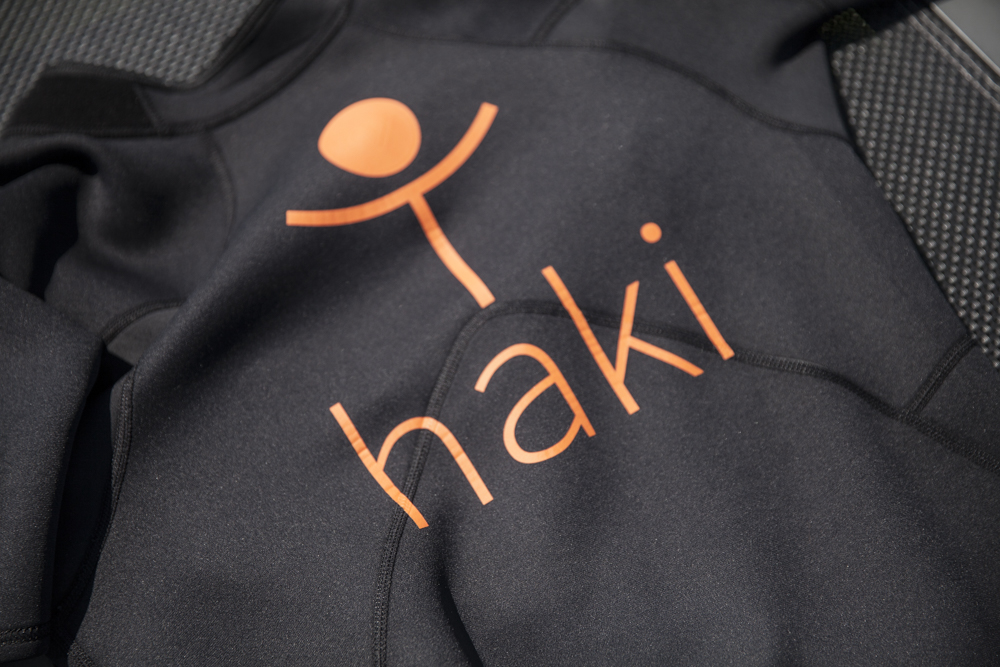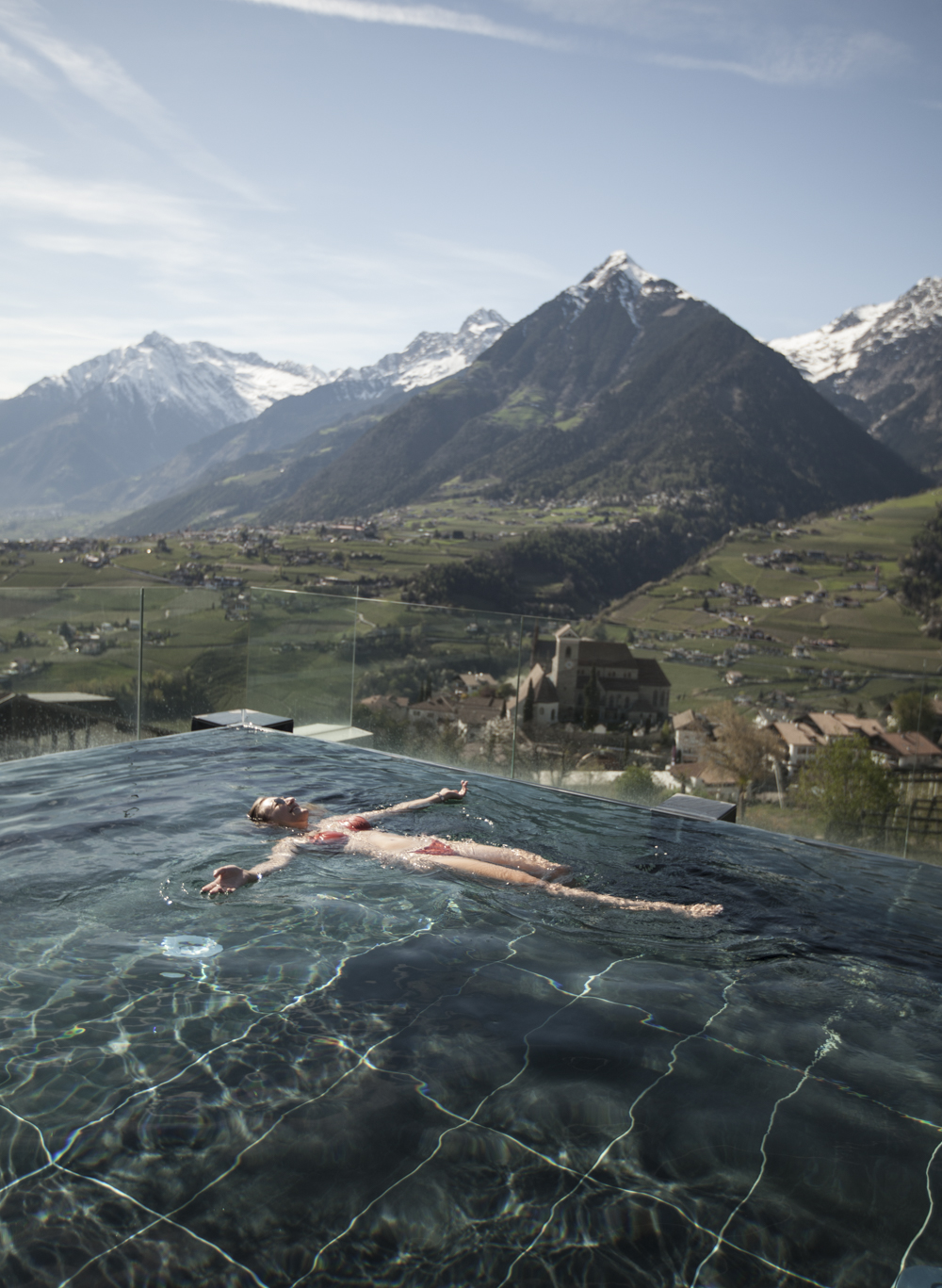 Harald Kitz treated us with the new Haki massage they have from now on in the hotel – you are floating in the water surrounded by the mountains and they massage your back and let you relax with sounds for your vortex. It was an awesome experience and perfect for everybody suffering from backache.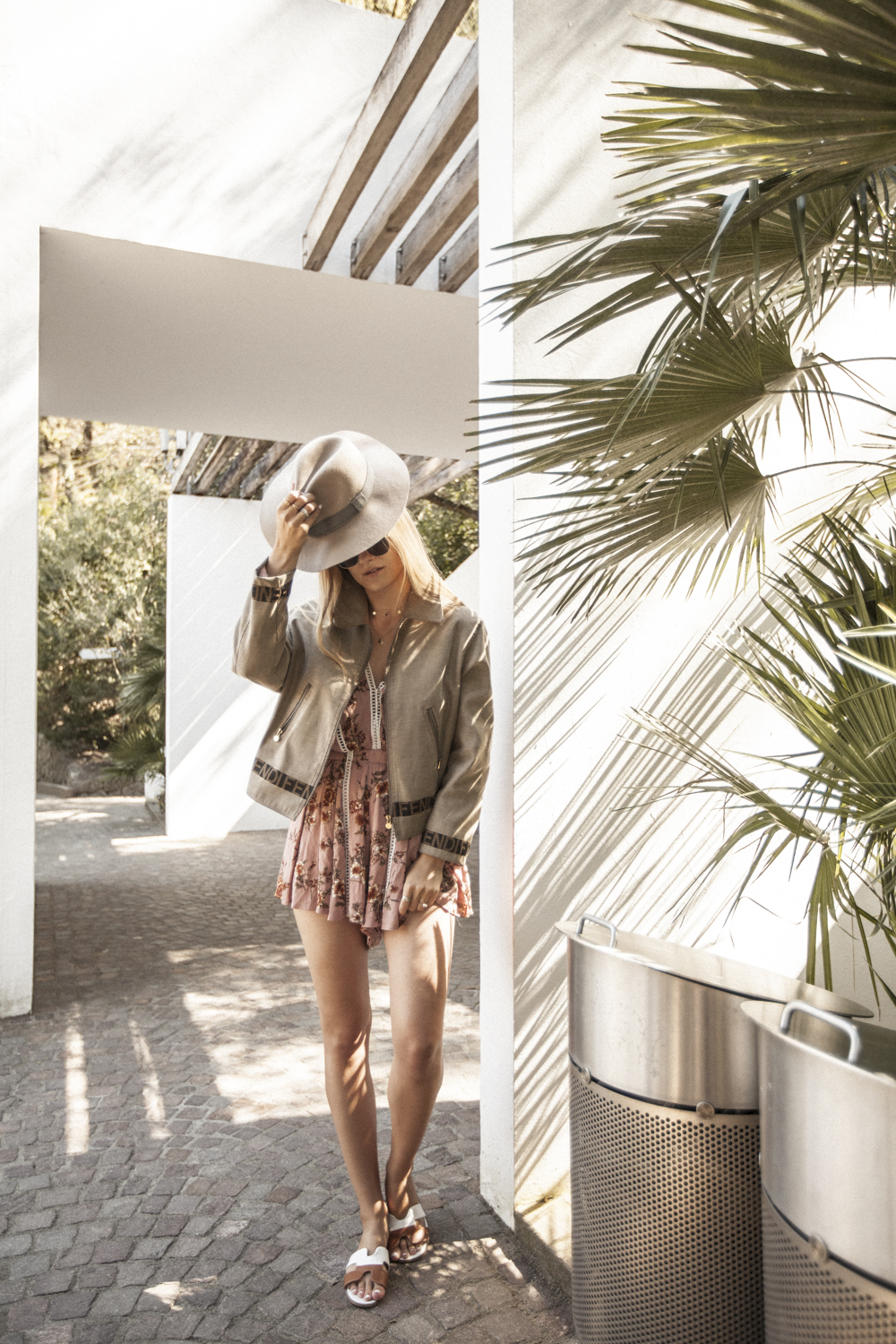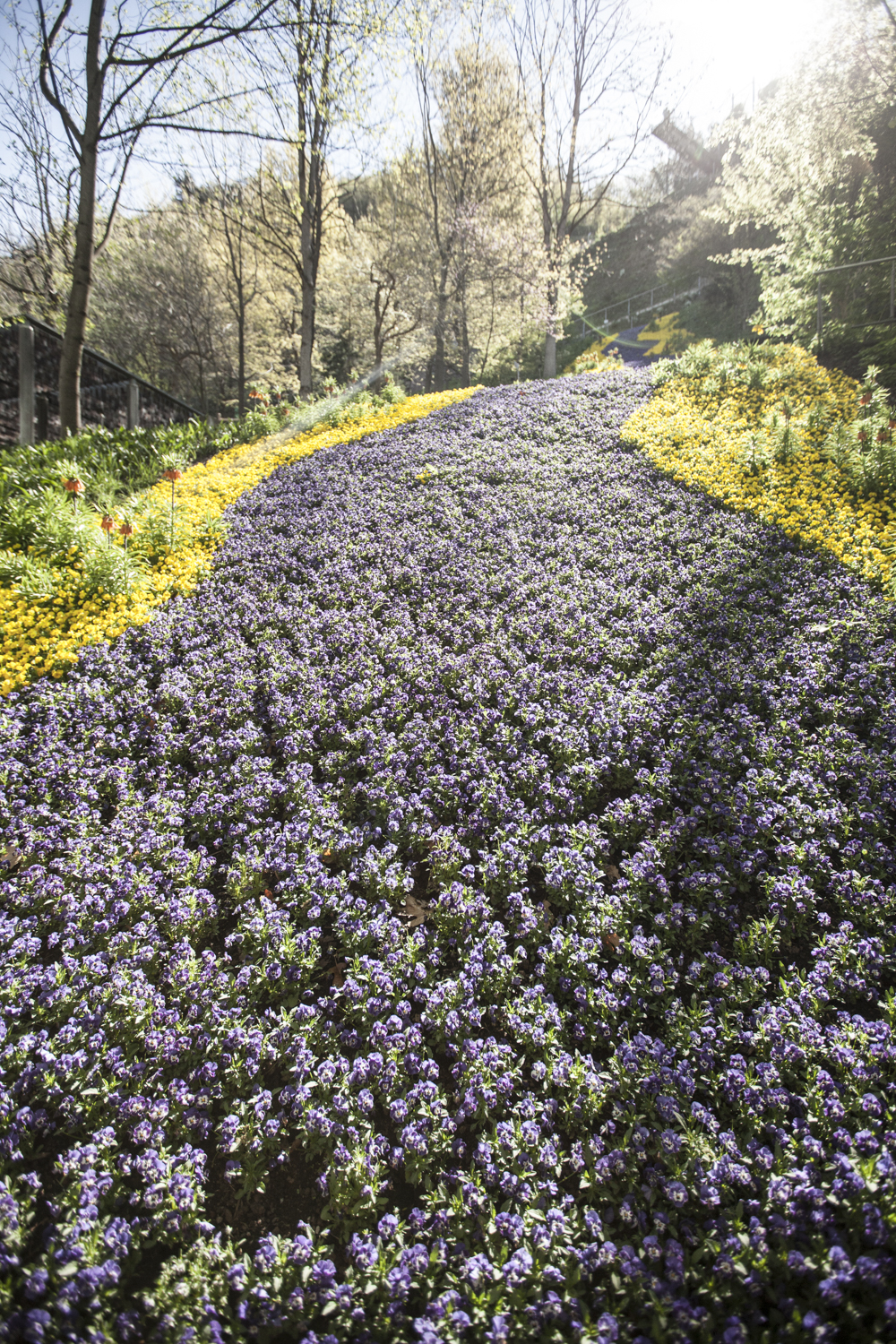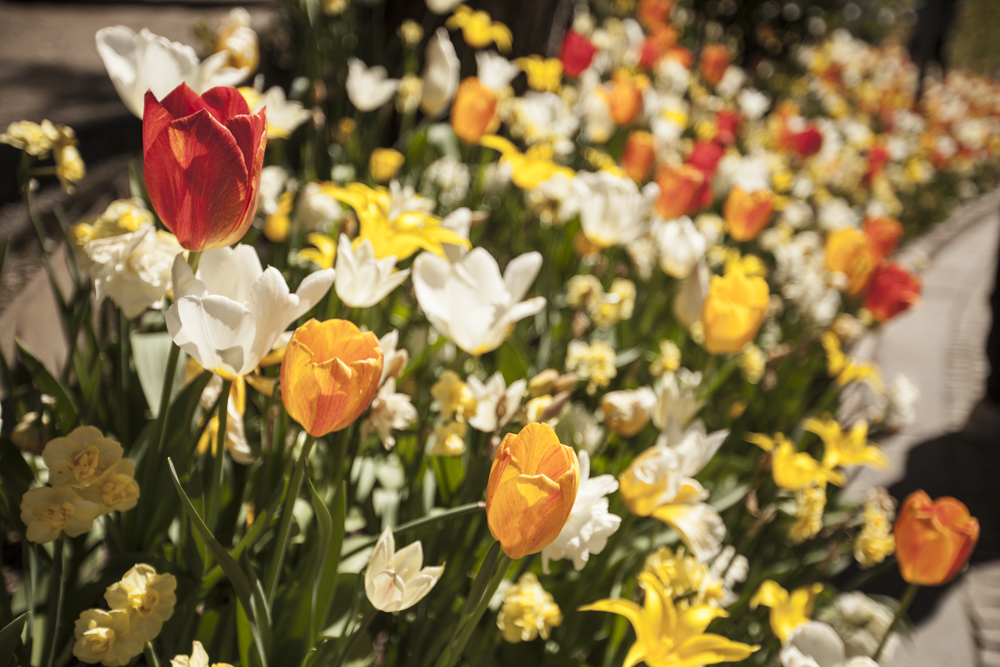 We also had the chance to explore the Trauttmannsdorff garden with our press trip group and it was perfect weather to see everything in bloom. Unfortunately this time we couldn't do a hiking trip because I was still sick and rather took photos of the hotel.
We explored the city of Meran with the mountains in the back, had Gelato and did a beer tasting at the Pfefferlechner, which is owned by the husband of Mrs Laimer. I enjoyed their pils (you know I am a huge beer fan) and afterwards a traditional Brotzeit.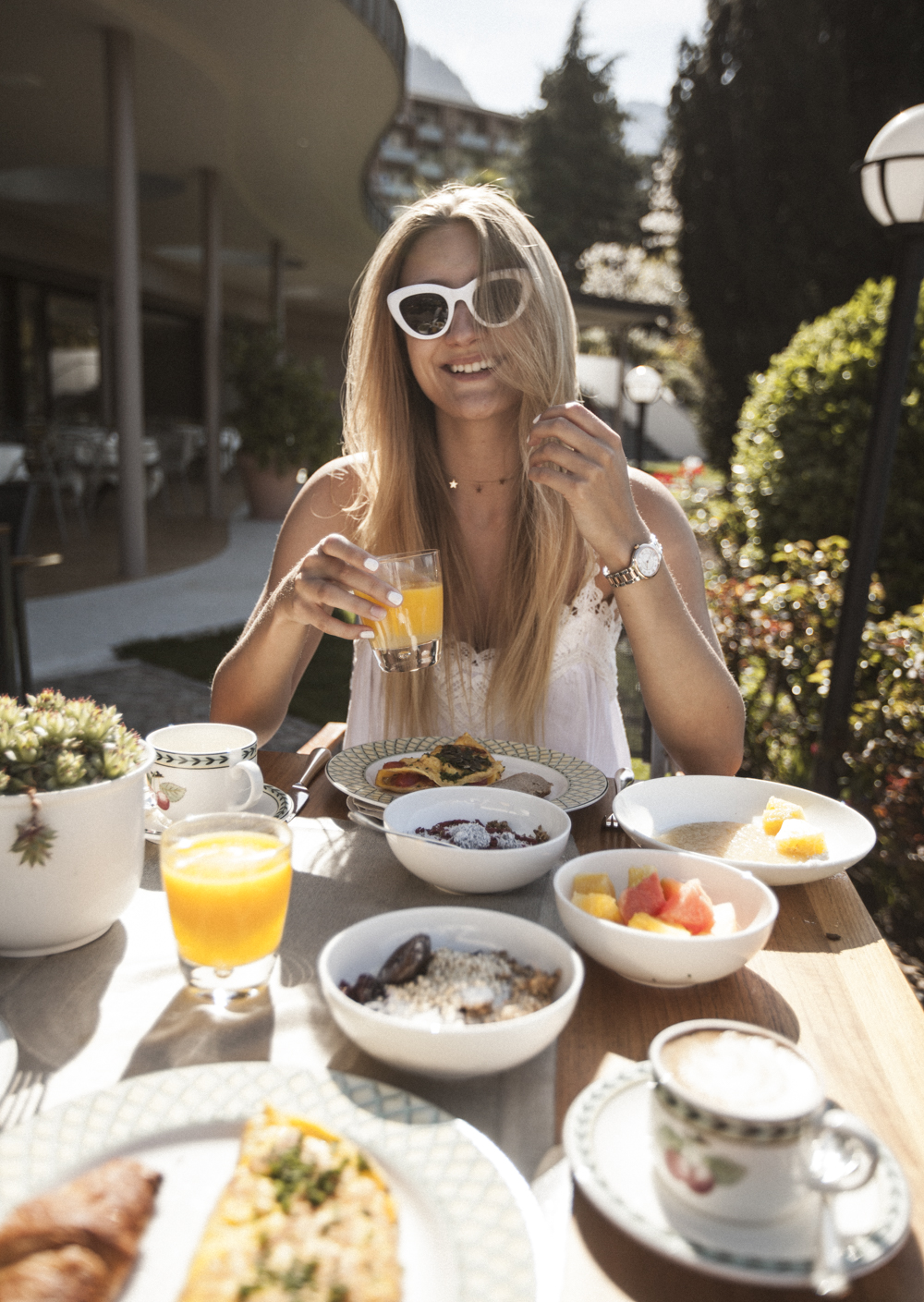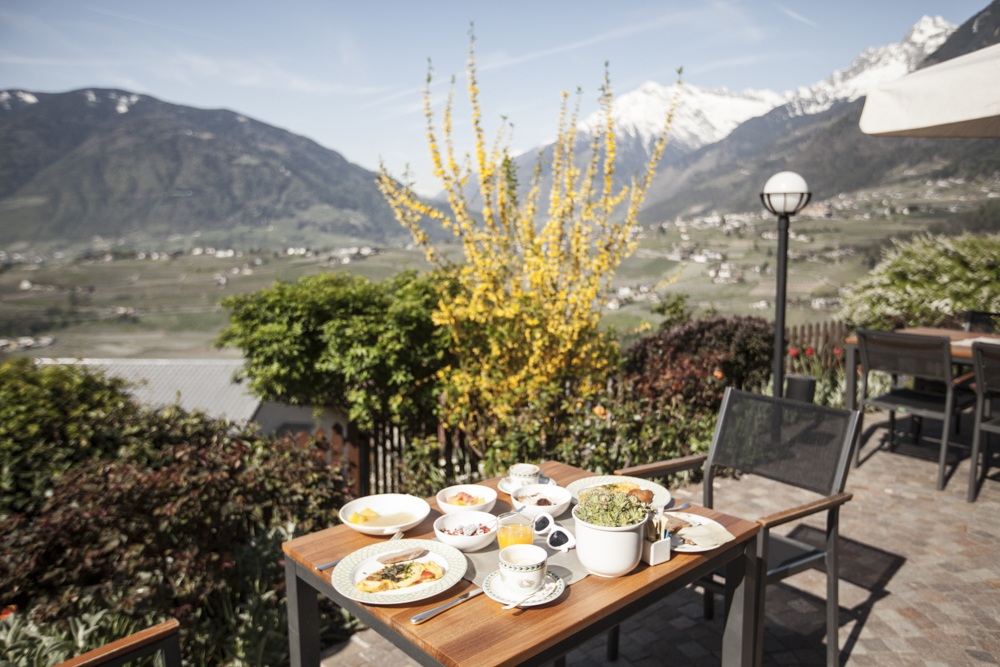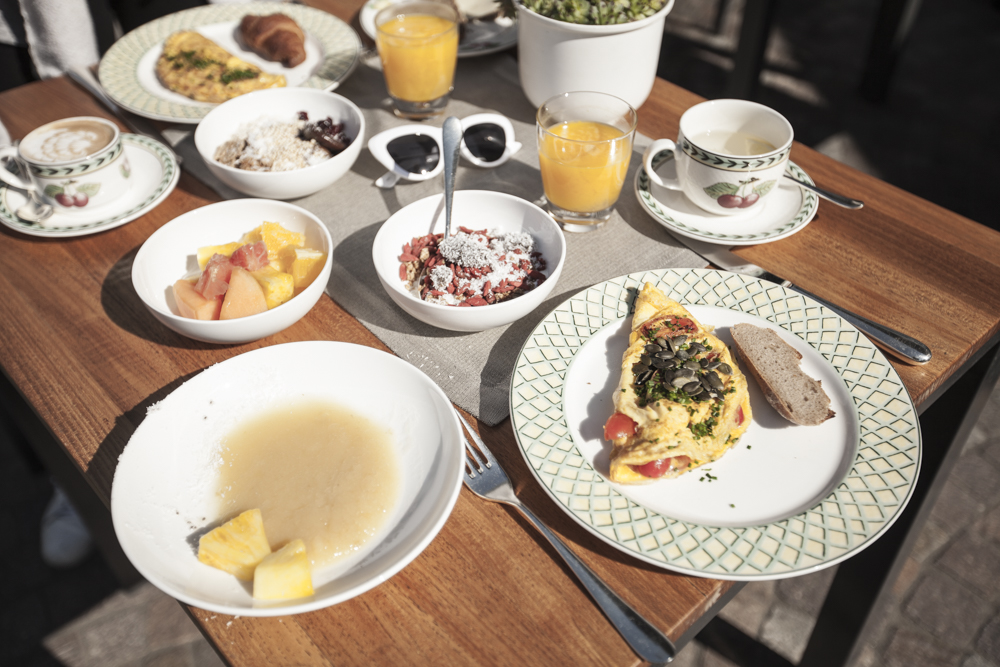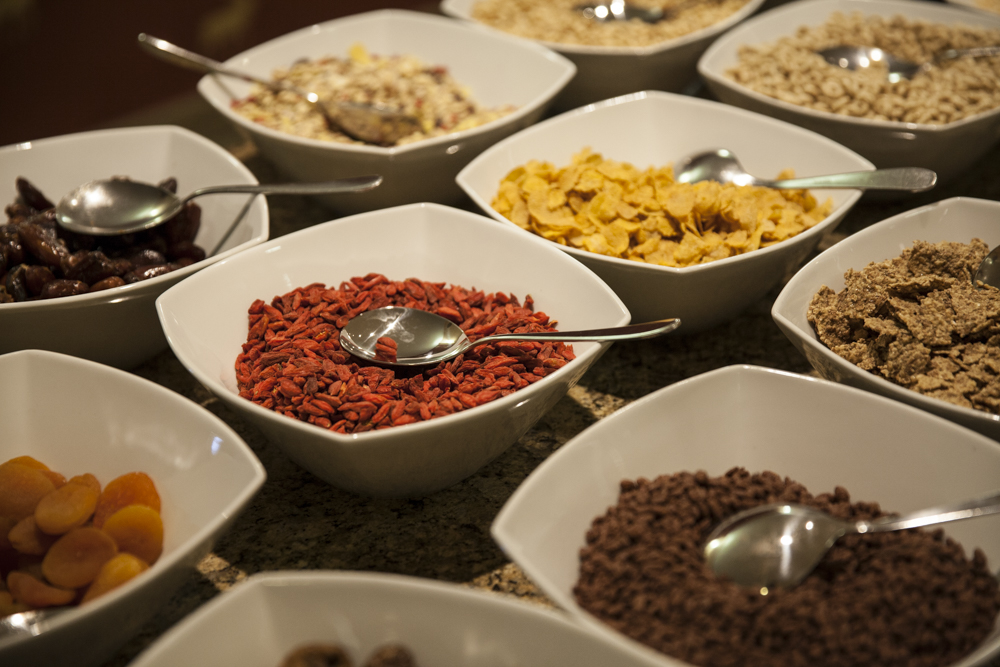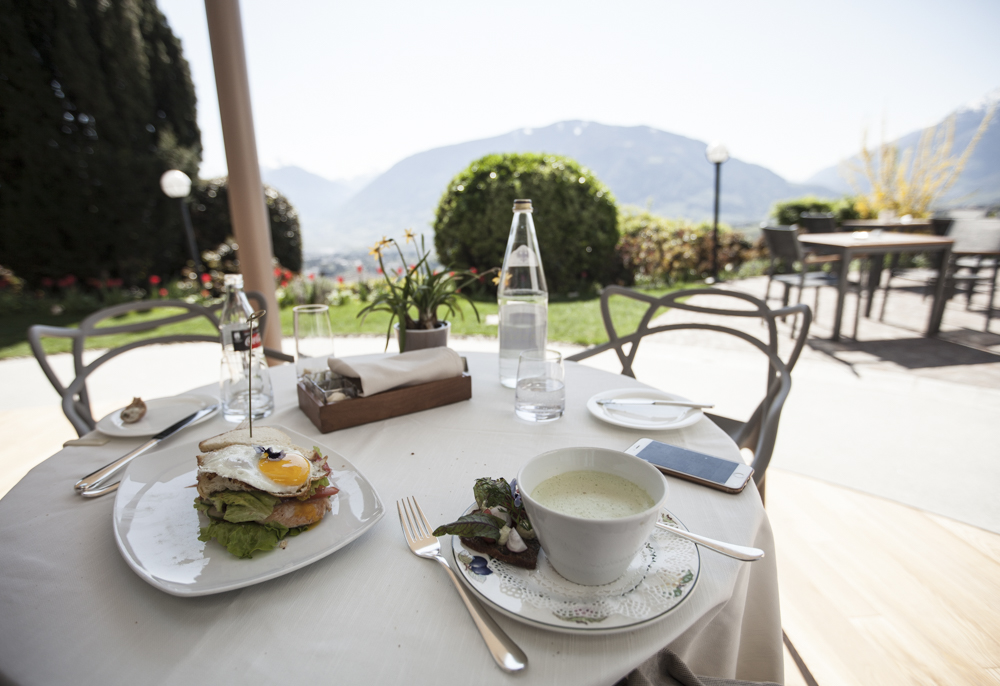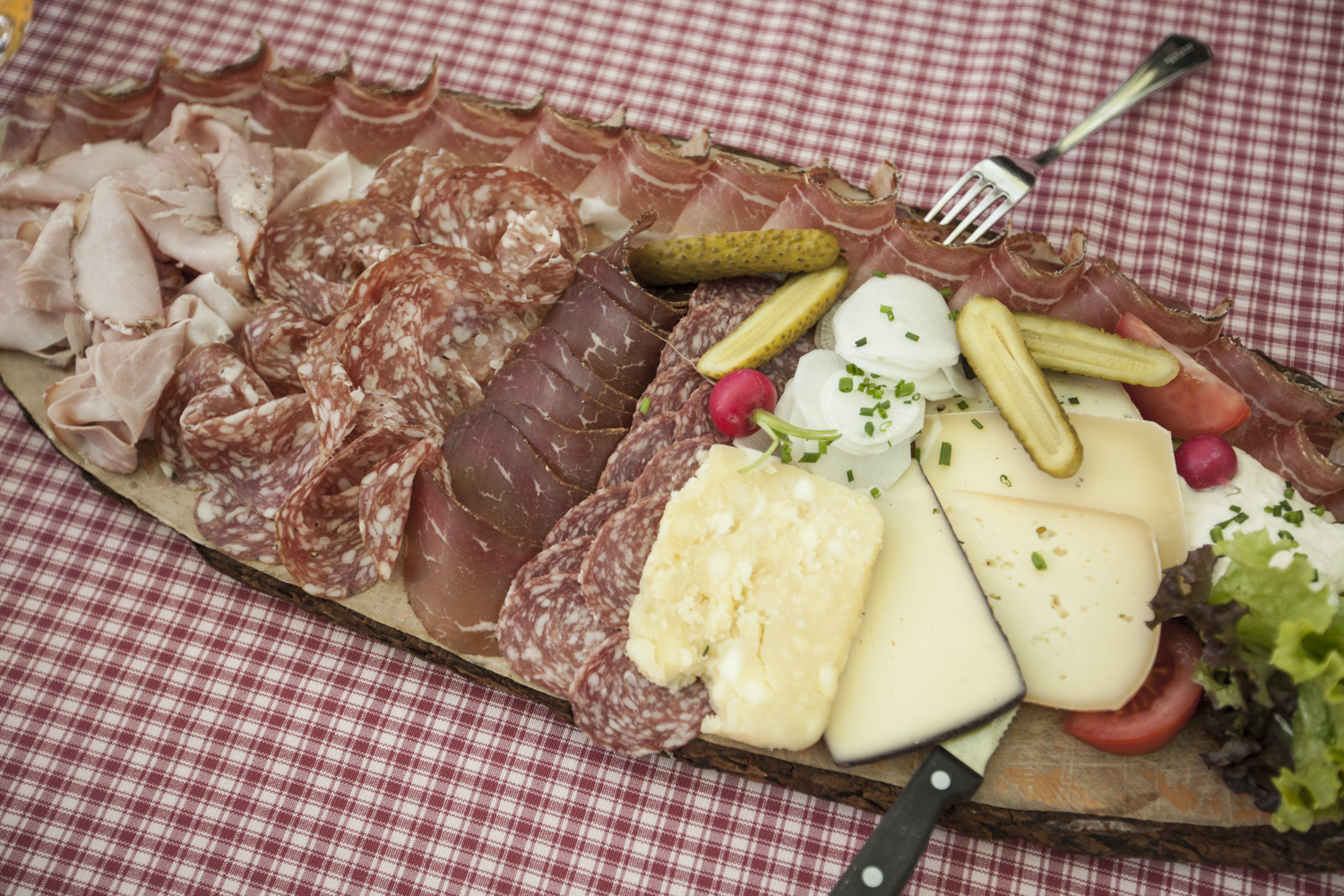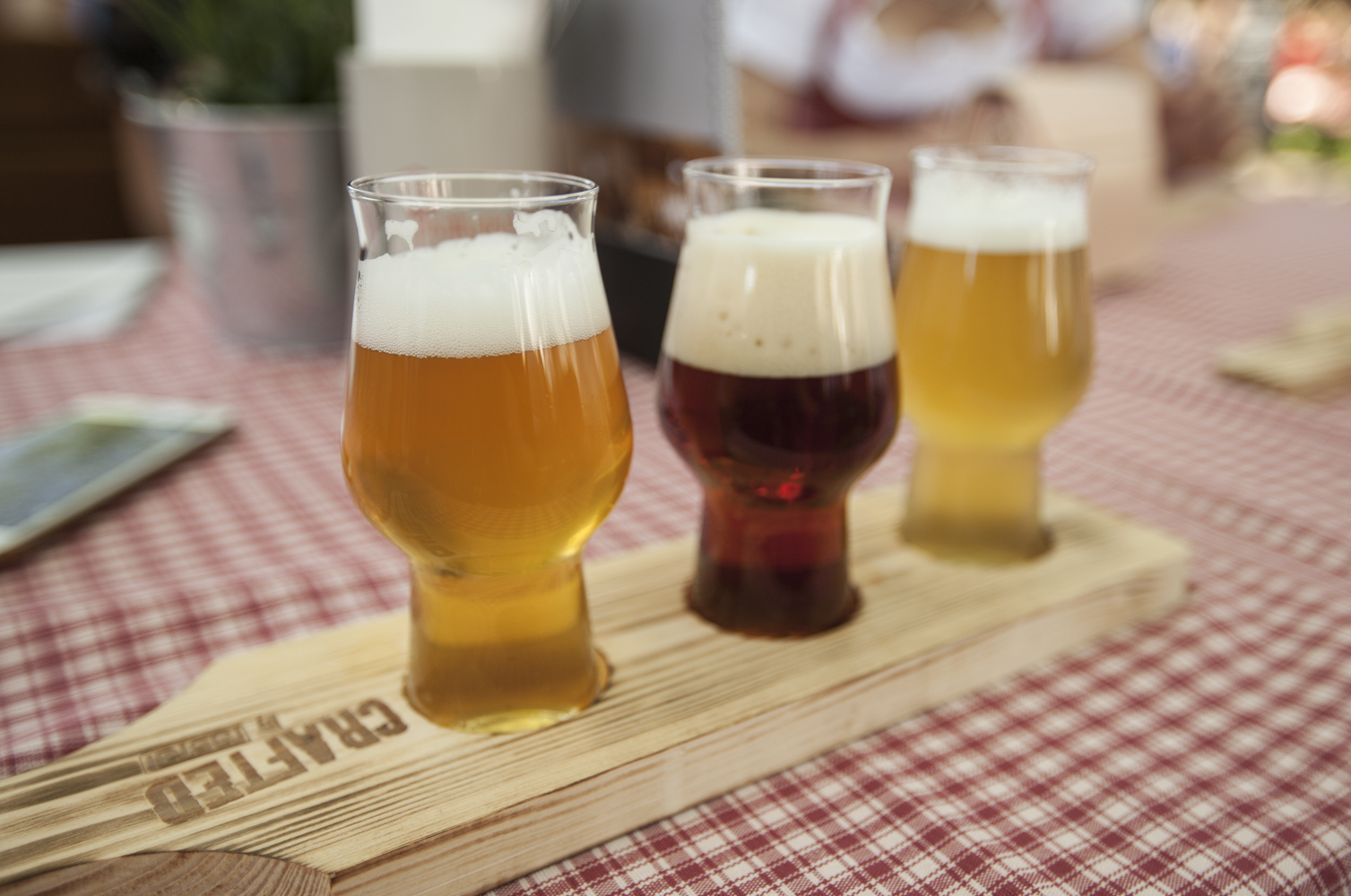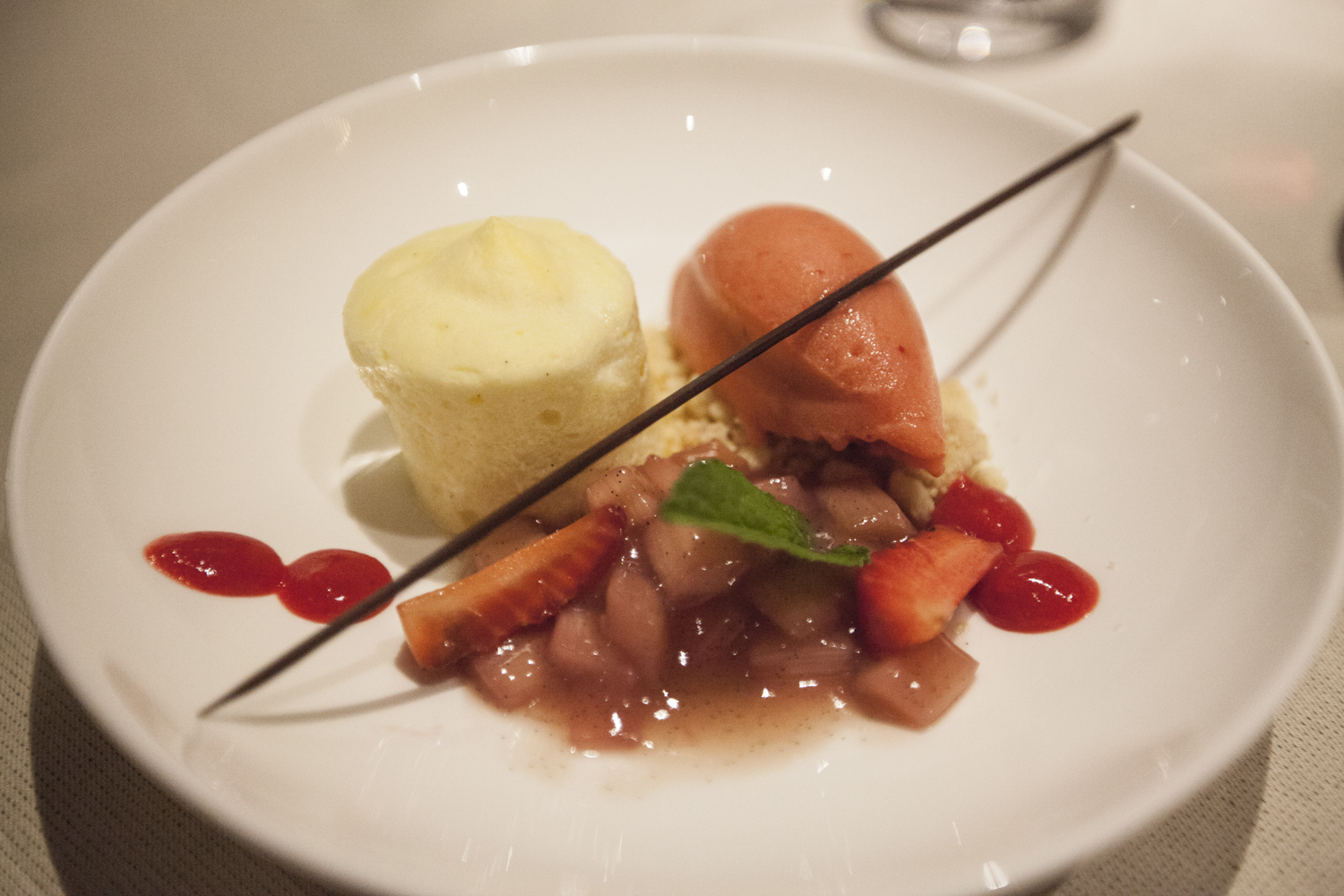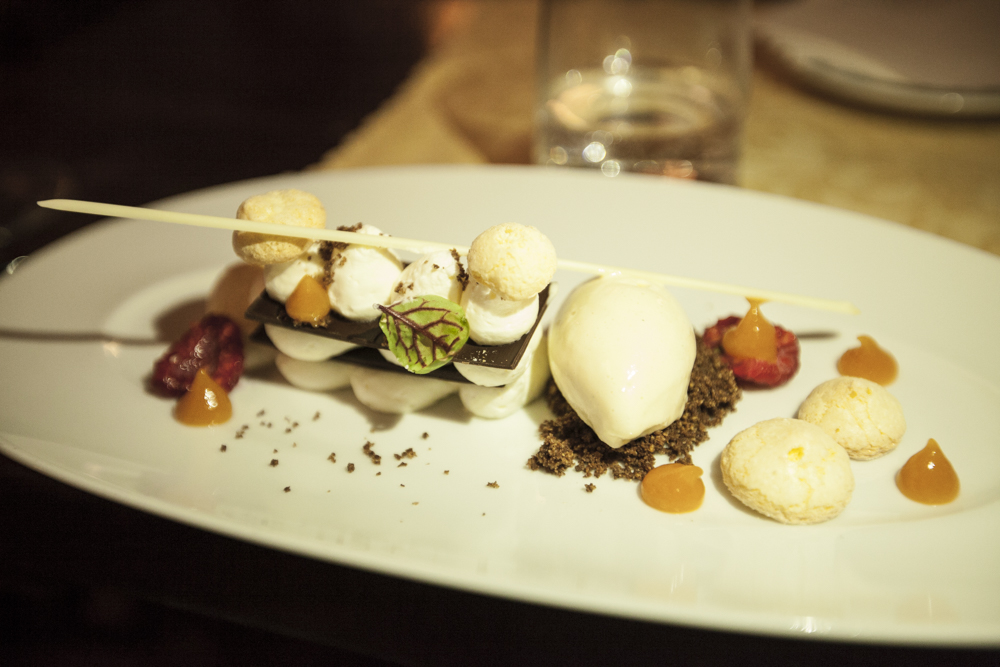 Located in the north part of Italy, it's only a four hour drive from Munich, Germany and I will definitely come back to relax at the Hohenwart! If you look at their prices you'll be convinced as well haha.
Greets from the airport
Alex