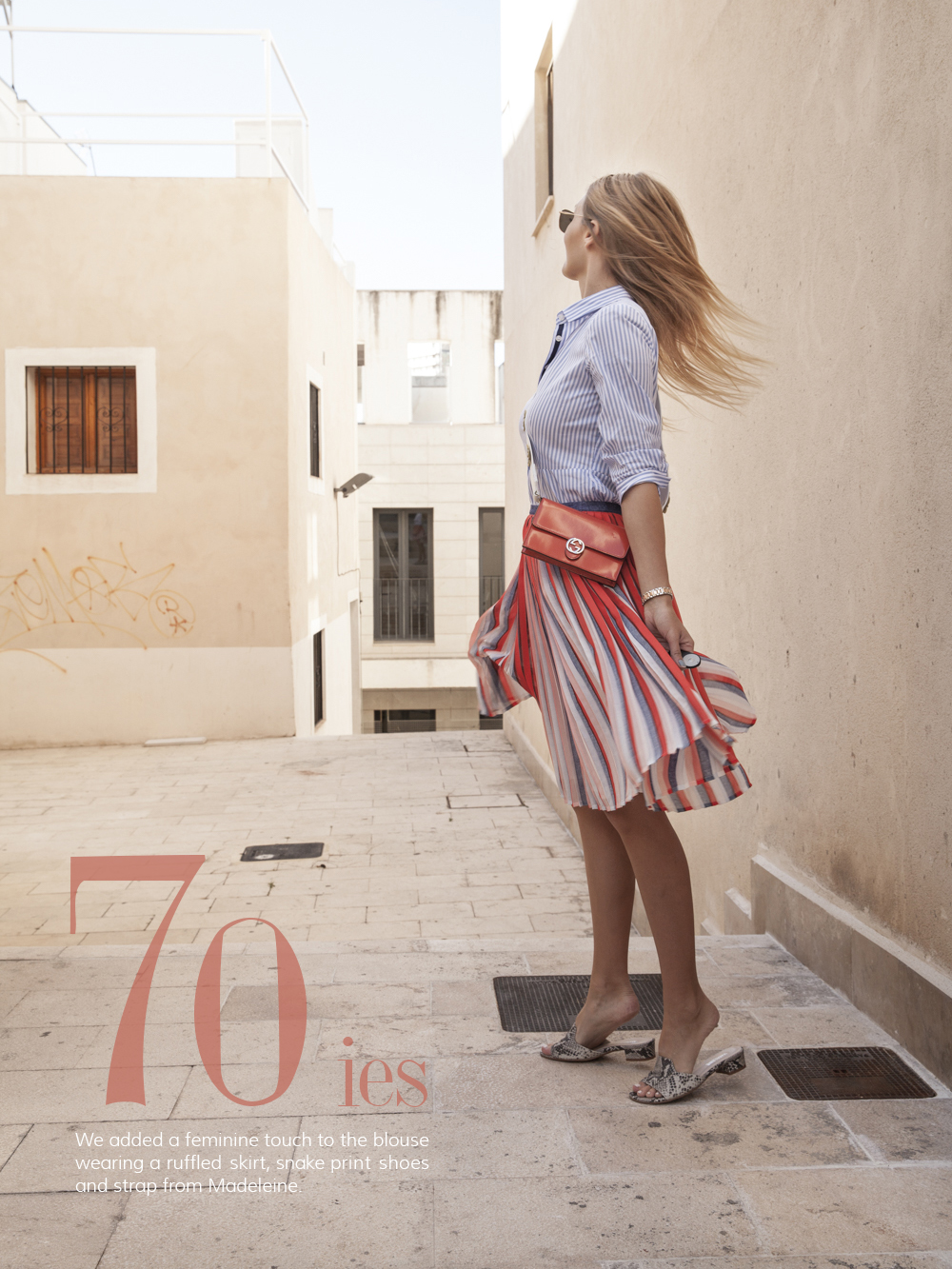 A d v e r t i s e m e n t  /  It's time to celebrate! We are celebrating 40 years of Madeleine Fashion! I've known them since ever because we always had the catalogue at home. I also recently ordered a beautiful evening dress there and the quality was so good! I was happy to work with them and created four looks through out the decades with the same blouse (shop it here). We shot the whole story in the old town of Alicante in Spain within 50 meters I'd say. My favourite piece was the sporty pant (last look) and I wore it all day.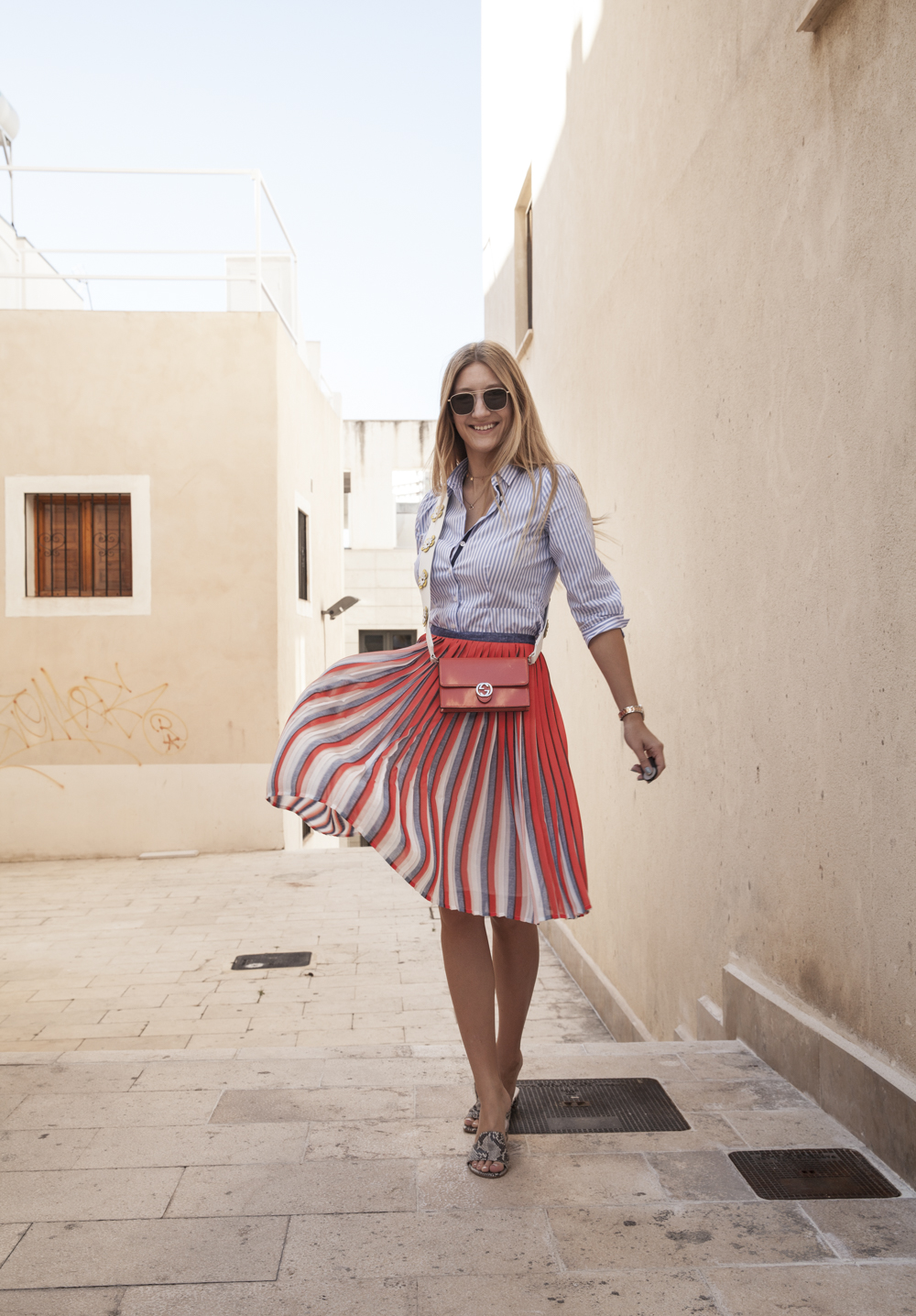 We first shot a 70ies look and I combined the blouse with a ruffled skirt, flats and a bag strap from Madeleine. Probably not many people of my age know the brand but they have some super cool pieces (for the next season I also spottet jeans with pompoms and off shoulder blouses) and their quality is just sooo good!
skirt: here
blouse: here
shoes: here
strap: here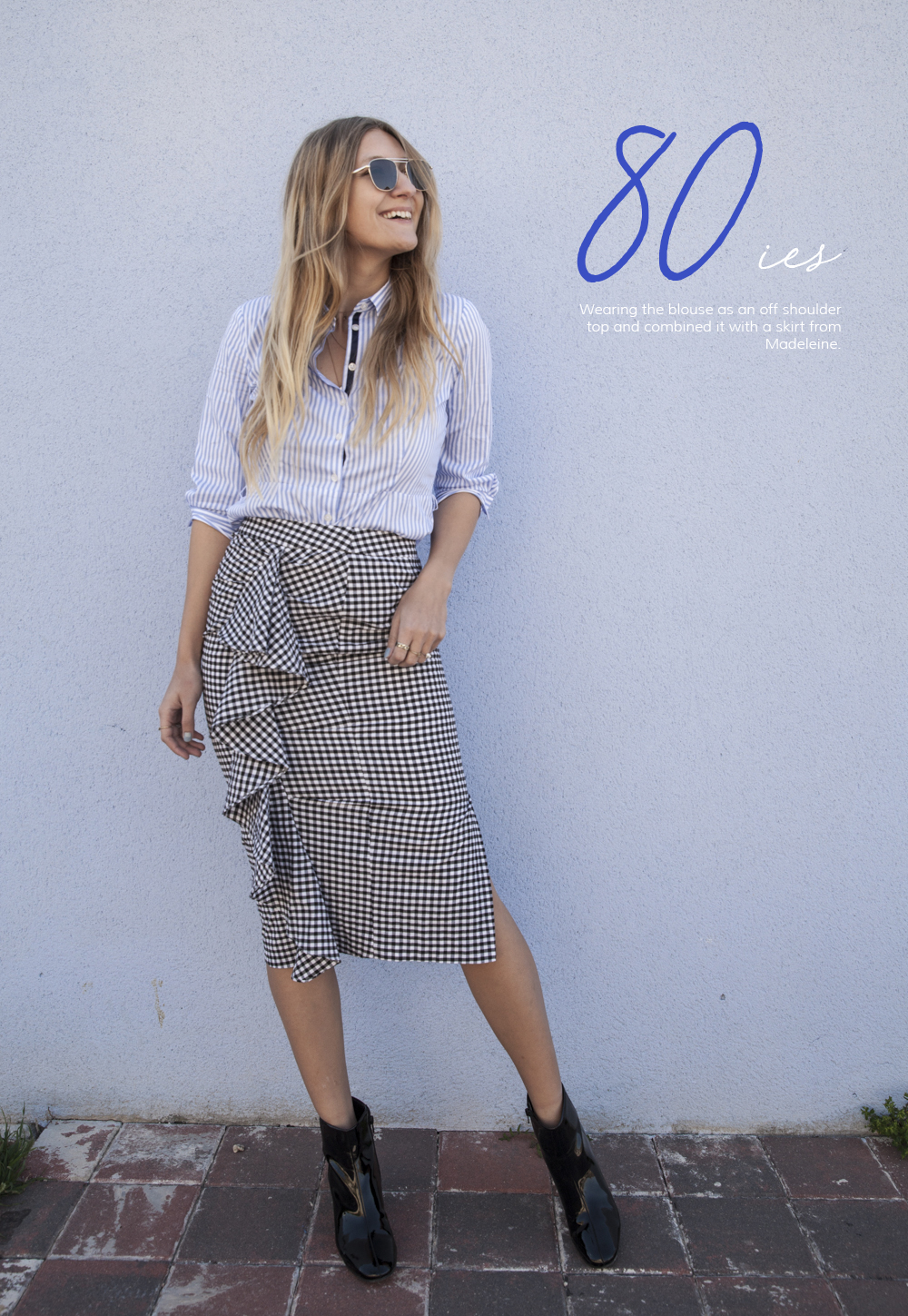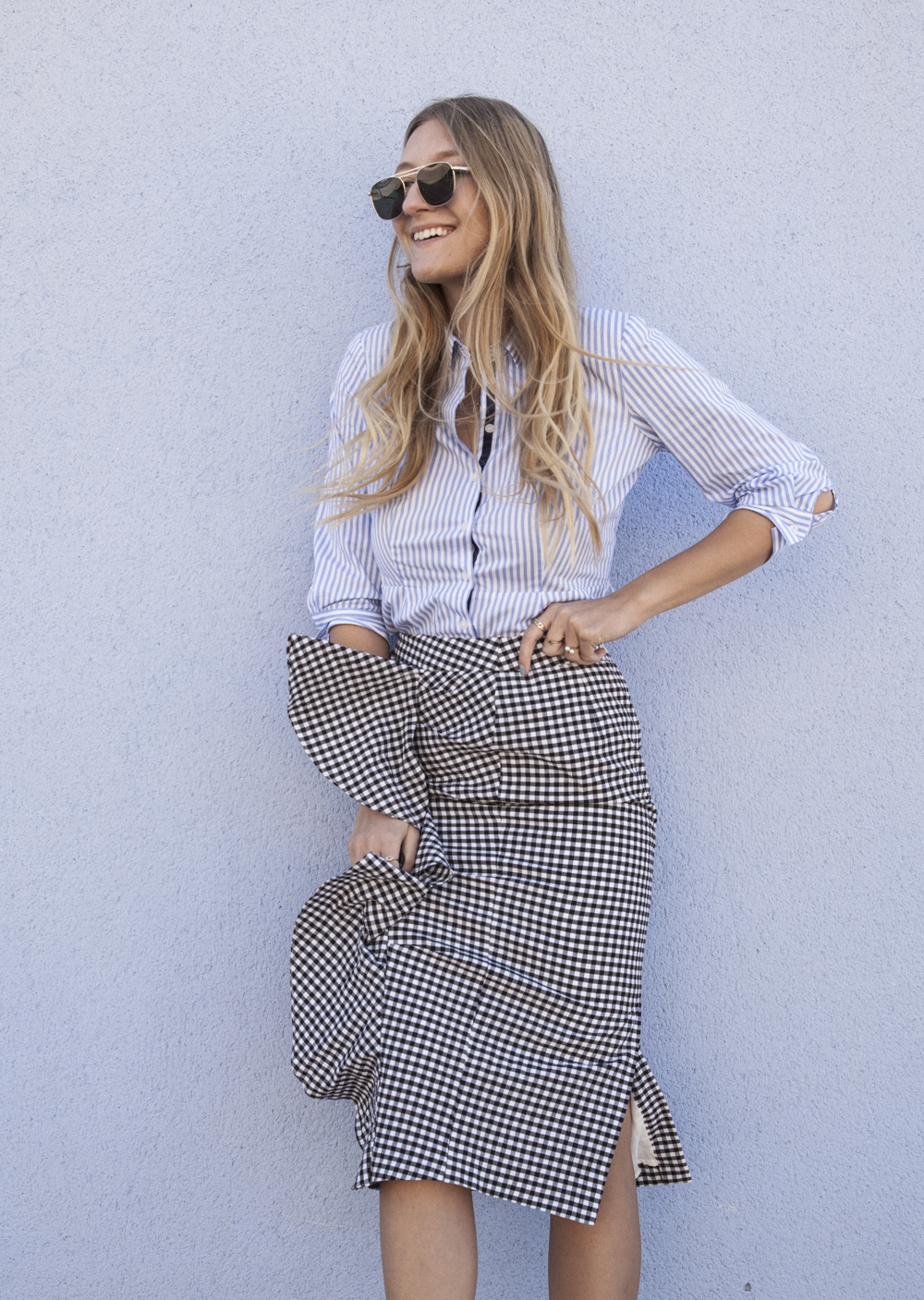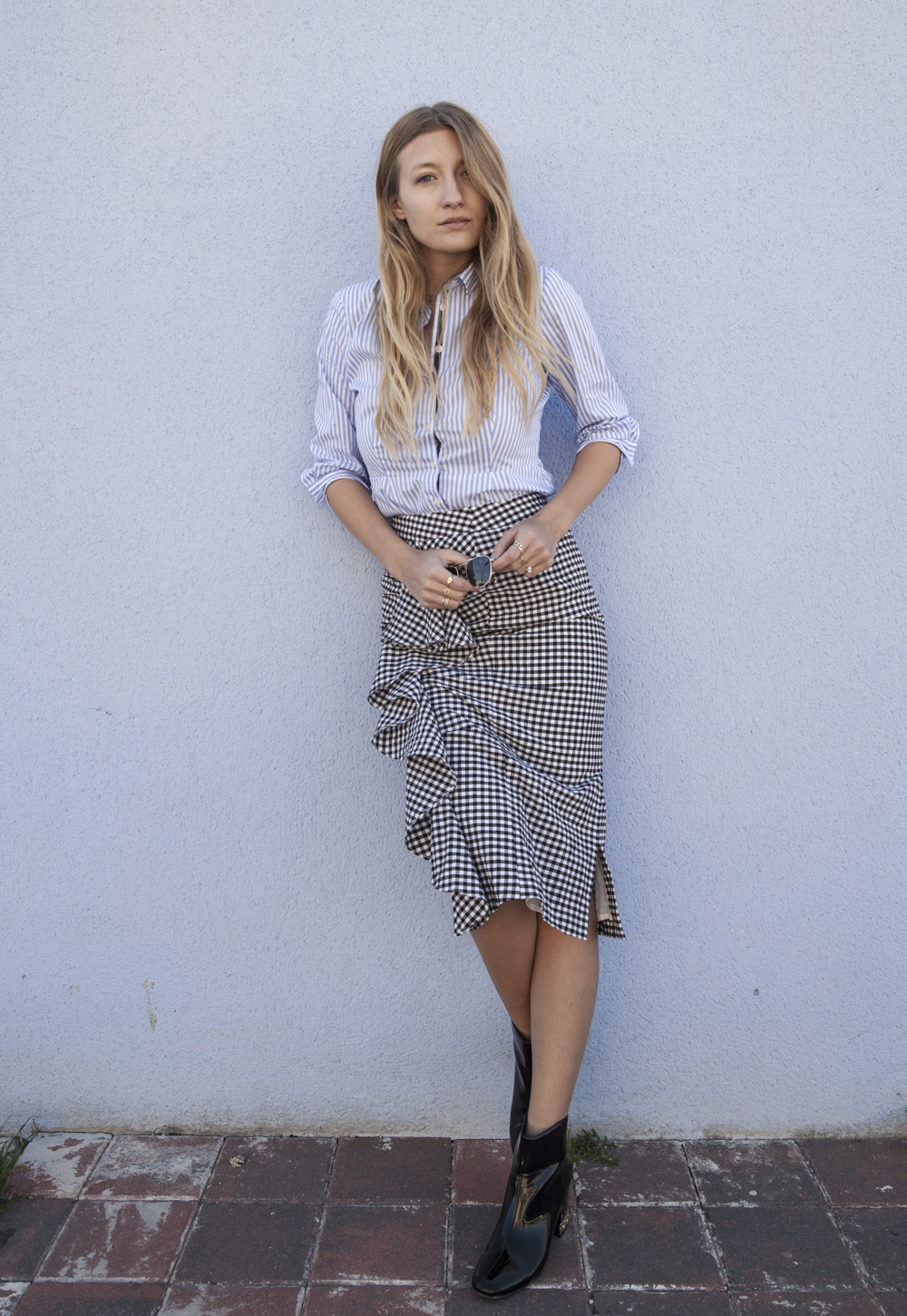 For the 80ies look I combined a high waist skirt from Madeleine with black boots and dark sunglasses.
skirt: here
blouse: here
shoes: here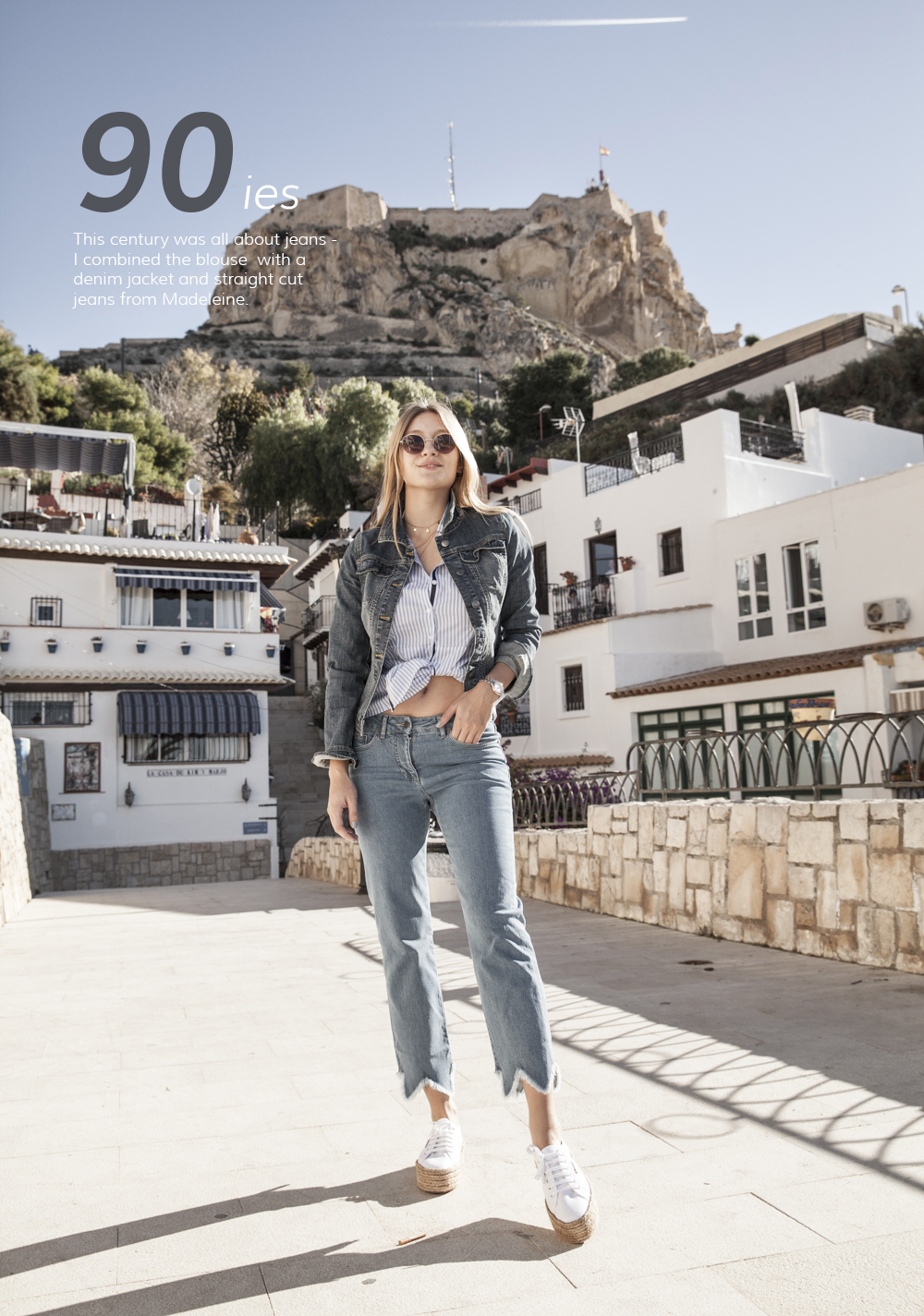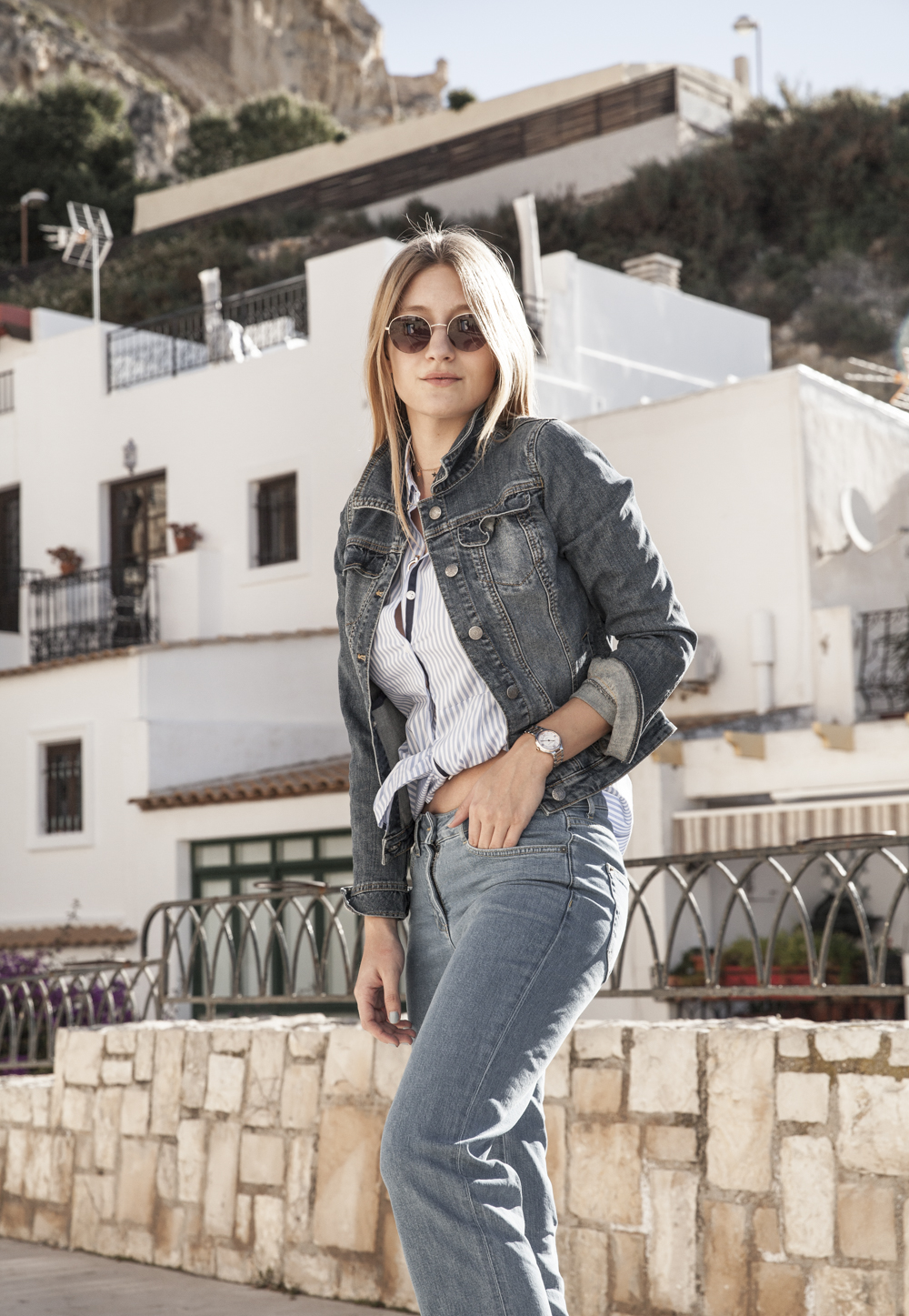 For the 90ies it of course had to be: denim, denim, denim! I am wearing a jeans and jeans jacket from Madeleine and matched sunglasses and white platform sneakers with it.
jacket: here
jeans: here
blouse: here
shoes: here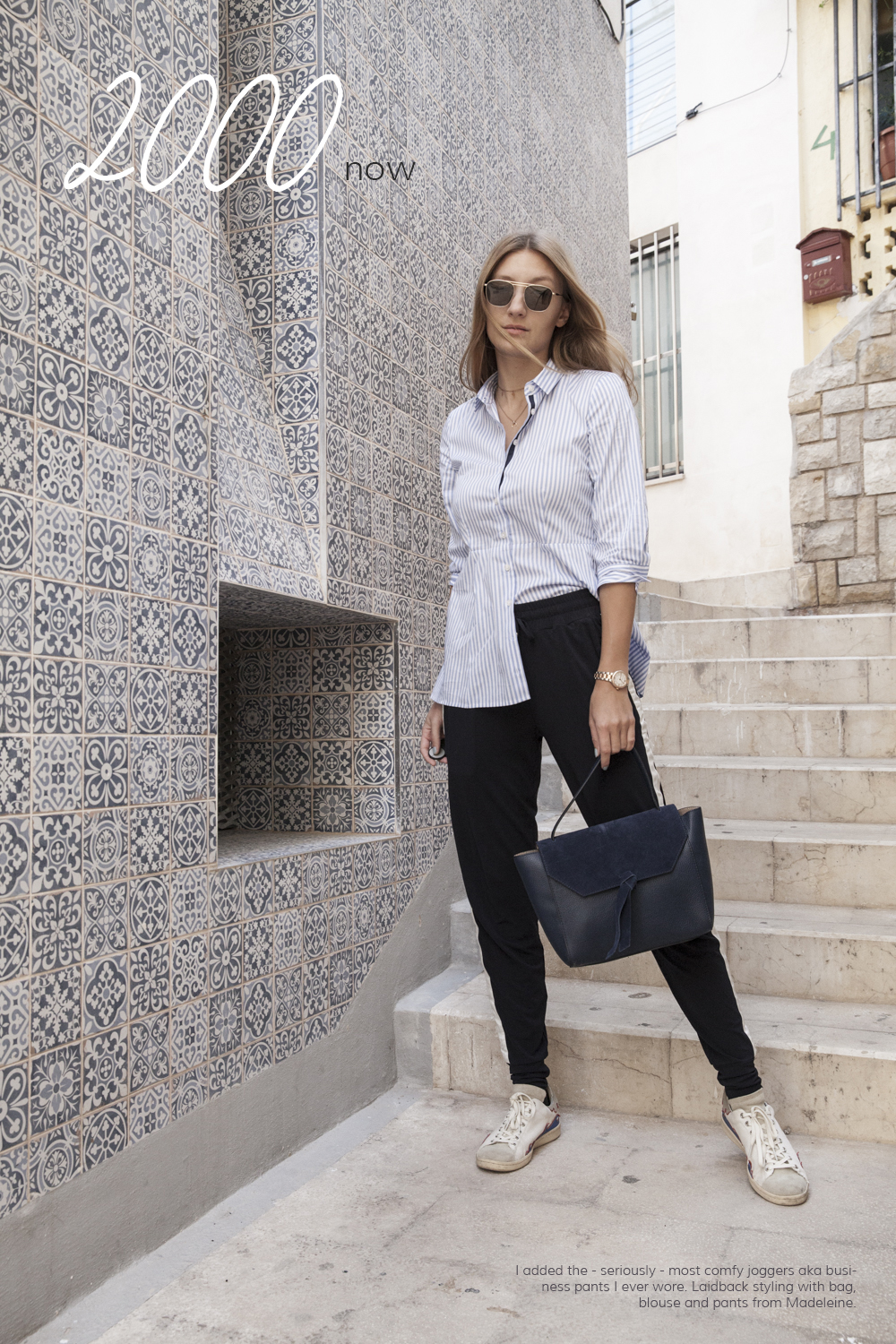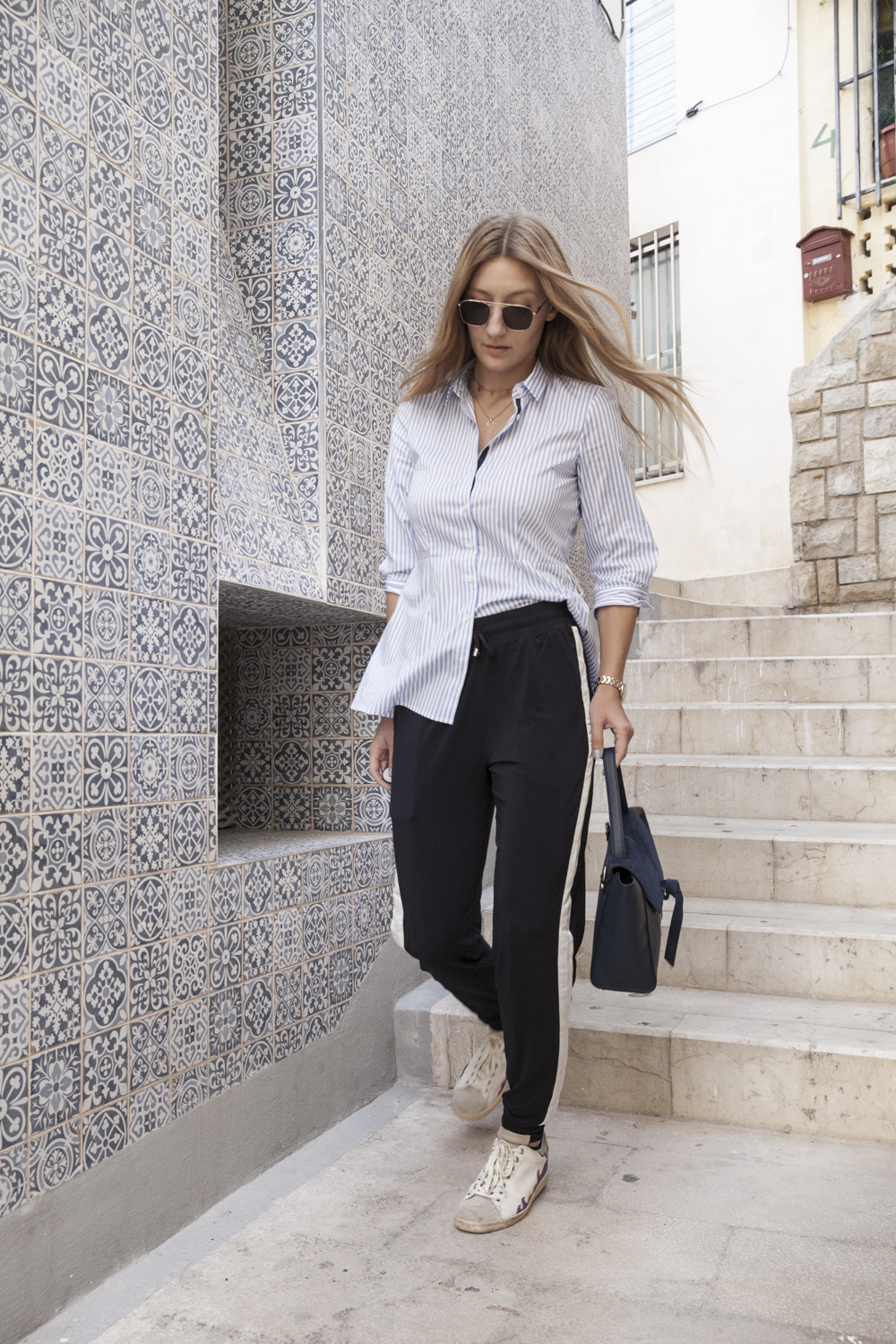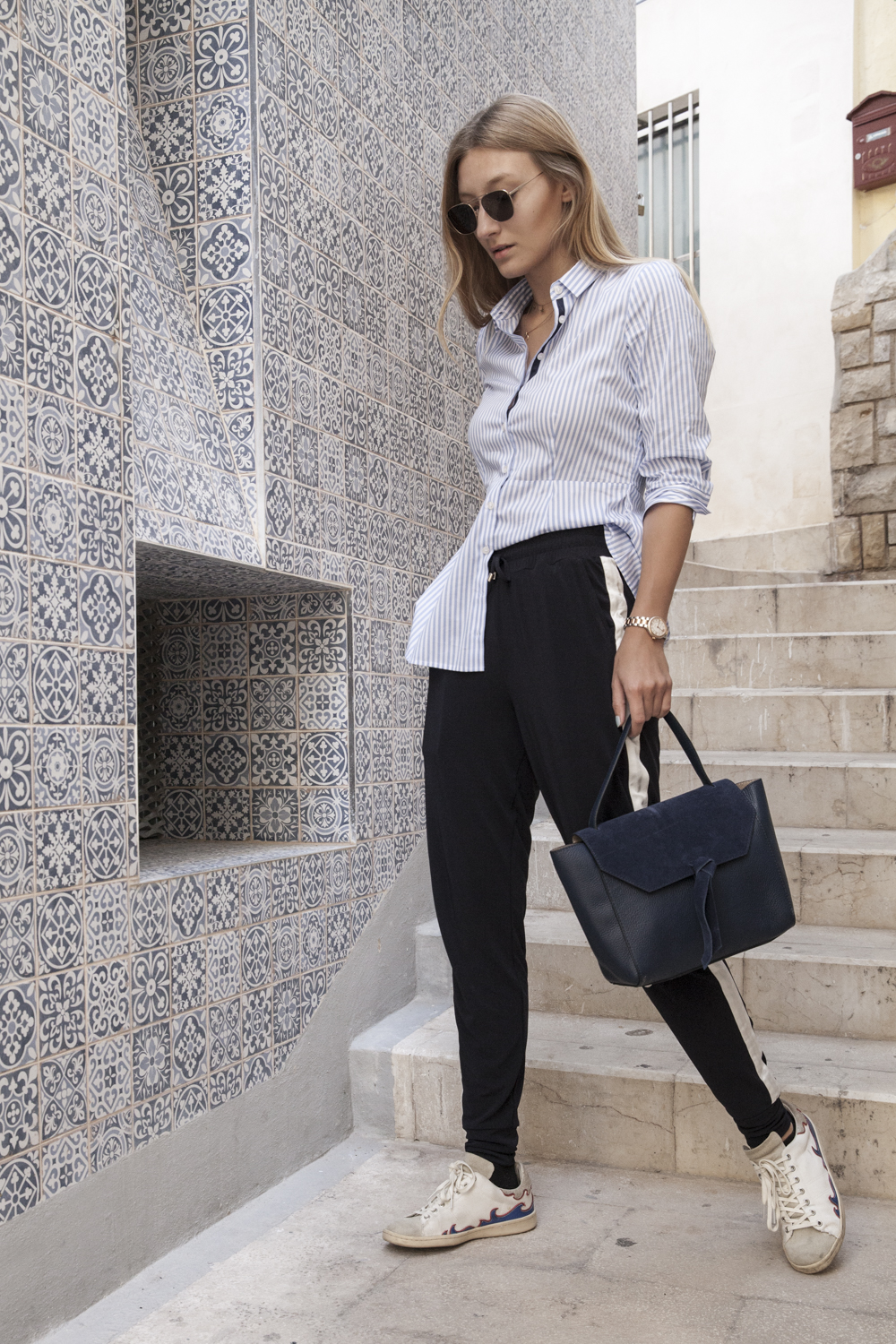 Aaaand last but not least: Of course the 2000 look! It's so me: I have like 20 pair of joggers and if you combine them with a classy blouse, you can't go wrong.
pants: similar here
blouse: here
bag: here
shoes: here