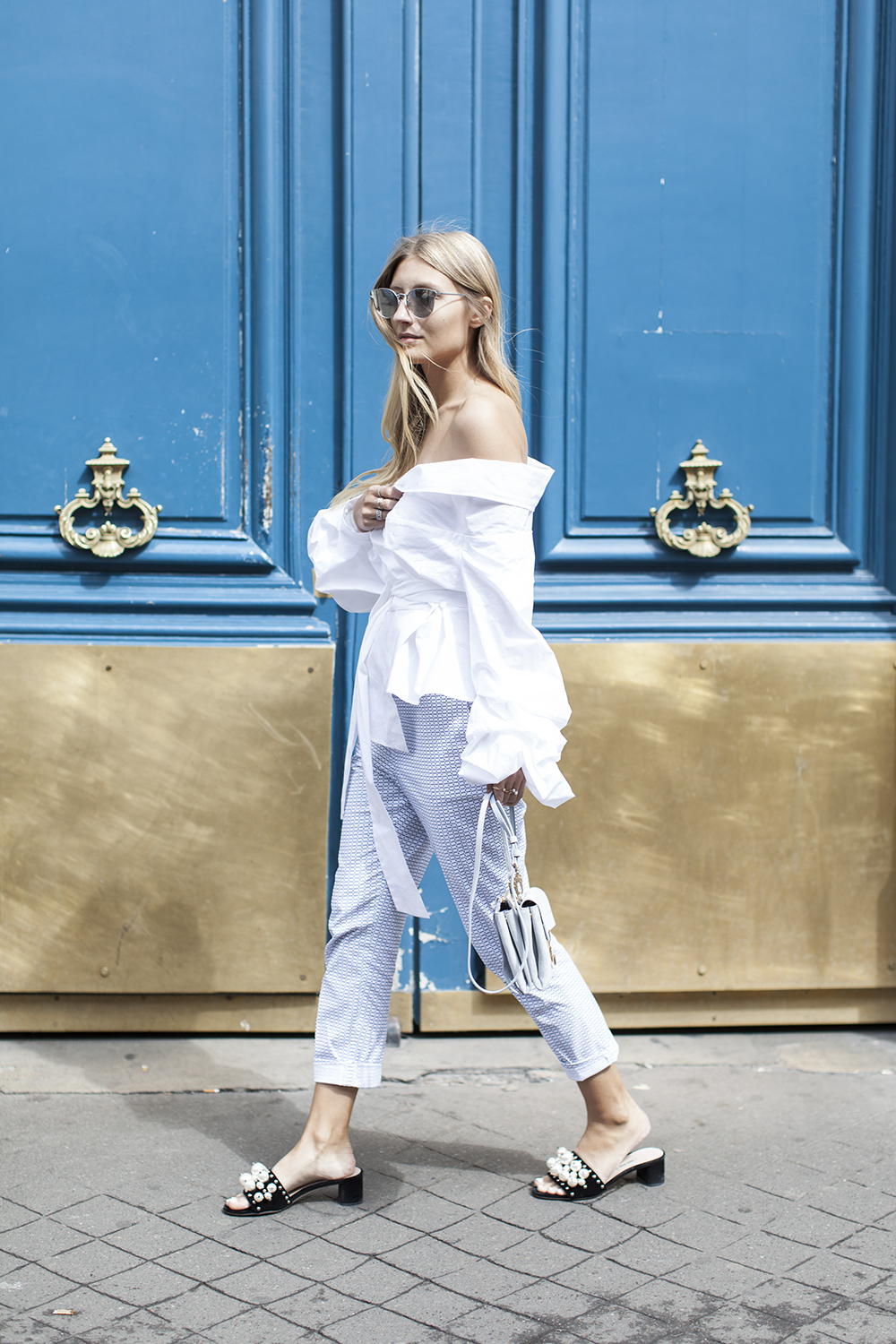 During our time in Paris with Lacoste Parfums we also shot this look in front of a typical Parisian door close to the opera. In my photos you can also see the new 'Lacoste Pour Femme Eau de Parfum Légère' which for me, is a sporty and casual day parfume. It is very light and it smells like citruses, grapefruit and mandarin. The heart develops with jasmine petals, white heliotrope and hibiscus, while the base remains with cedar, vetiver, sandalwood and musk.
For me, it's the perfect travel size! I am also wearing my Lacoste trousers, a Asos top, Miu Miu pearl flats, Asos sunglasses and my new Coccinelle bag (shop it here).
Photos by the amazing girls from @eyecandyberlin.